4 Ways To Help A Friend Who Just Lost A Job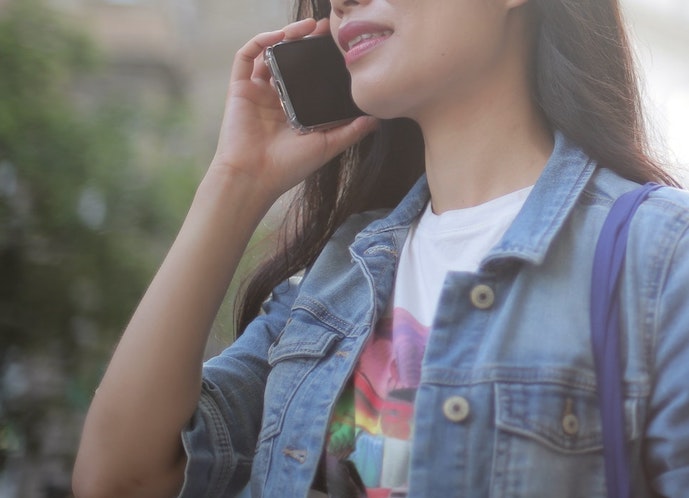 In the past few months, over 30 million people filed jobless claims. If you yourself haven't experienced a loss of income, you likely have a friend who has. While it can be hard to know the exact line between providing support and overstepping, there are clear ways to be helpful to your friends during this trying time. Here are four quick tips on offering support below.
Don't be afraid to reach out.
It might feel awkward and uncomfortable to reach out right now, especially if you still have your job, but it's important. While offering resources and next steps can certainly be helpful, sometimes all a friend needs is someone to listen and commiserate with. Ask open-ended questions about how they're feeling and validate their concerns. Phrases like yes, this does suck and I'm sorry you're dealing with this go a long way–as do encourage statements like, I know you will get through this and you're great at what you do, we're going to find the perfect next role for you. 
Schedule regular check-ins.
I've always found that when something bad happens, whether it's the loss of a loved one or a job loss, people reach out immediately, but in the days following, the support is sometimes less visible. If I know a friend has experienced something difficult, like job loss, I try to remember to reach out again a few days later. This lets your friend know that you're thinking of them and recognize that what he or she is going through continues to be hard.
If necessary, set a quick phone reminder to check in on a friend! This is something I used to feel guilty for doing –if I was a good friend, wouldn't I remember to check in on my own? However, now I see it as a fail-safe. Setting a reminder to check in shows that my friend is so important I can't risk forgetting.
Share career and financial resources.
When someone is recently let go, it can be intimidating to start looking for a new role. Of course, don't share job links if your friend truly doesn't want the help right now, but pulling a few resources for them can be a nice way to show you care. For example, you can share a step-by-step guide of what to do if you've been laid off due to COVID-19 here, including tips on navigating unemployment and the job search. Your friend may feel like no company is hiring right now, but plenty of industries still are, and you can find a crowd-sourced list of companies actively hiring via salary negotiation company Candor. 
Know your limits if you're offering financial help. 
If you have a stable job and a sufficient emergency fund, you might be considering lending a hand to a struggling friend. If you're thinking of offering a sizeable loan, read our five commandments for lending people money.
Maybe you just want to send your friend a smaller monetary gift, though. Venmo-ing them a $100 may seem crass, but a gift card to their favorite restaurant or store is likely to be well received. If you offer something specific, it feels more like a gift. For example, I recently sent a friend an online gift card to a meal-delivery kit service because I knew she was struggling with the constant need to cook from home rather than eat out.
One other easy and relatively inexpensive way to show you care and help financially is to arrange a grocery delivery to your friend's home. You should be sure to give the recipient a heads up, but services like Instacart make it easy to stock your friend up on all of his or her favorite foods without leaving your home. 
Be sure to support yourself through emotional, physical, and financial self-care before reaching out to help those around you. It's easier to be helpful and generous when you feel you are in a good place. 
Simplicity Bryan is deeply entrenched in the worlds of self-help, gratitude, personal finance, and organization. She's happiest paddleboarding with her pup and storytelling with a purpose. You can follow her here.
Image via Pexels
Like this story? Follow The Financial Diet on Facebook, Instagram, and Twitter for daily tips and inspiration, and sign up for our email newsletter here.