5 Ways To Refresh Your Space Without Spending A Dime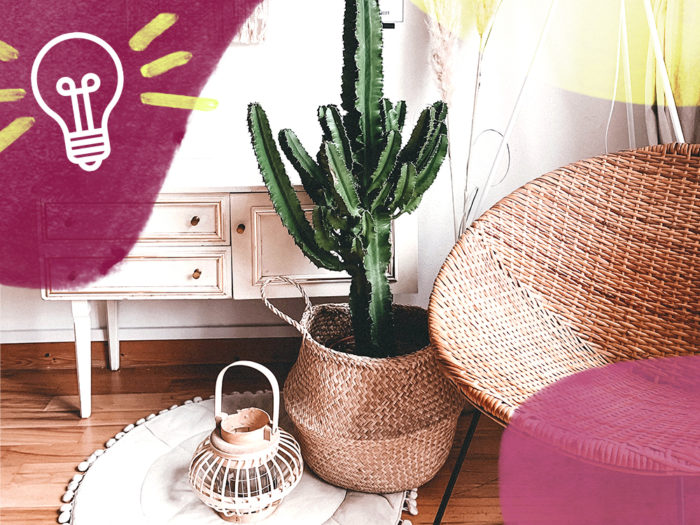 With many of us spending more time at home than we ever anticipated, you might find yourself quickly running out of things to do. Redecorating is a simple activity that can help break up the monotony, calm your nerves, and stave off the cabin fever.  
Giving your room a little refresh doesn't have to cost hundreds of dollars, either — in fact, you don't need to spend a dime. Below are some easy, purchase-free redecorating tips when you want to give your home decor an update.
Rearrange your wall art.
A room can look completely different depending on what kind of art you have on the walls, so if you want to transform the energy of a room, try rearranging your gallery wall or switching out art in different rooms. For an even more low effort option, simply swap out some photos or mementos in your existing frames.
Move your focal point.
Depending on the room, you can make a dramatic transformation by changing up the focal point. A room's focal point is, in simple terms, the first thing you see when you walk into the room. It's the area at which the eyes are naturally drawn, like a fireplace or a big window, and you can reinforce a focal point with symmetry. A pillar candle on either side of a mantle, for example, would help establish the fireplace as the focal point. 
But even if you're in a small space, there are some tricks that can help you create a focal point out of a side chair, sofa, bar cart, bed — any item of visual interest. First and foremost, place the item in a spot where your eyes will naturally find it, and try to arrange the furniture around it. It may sound obvious, but if you're trying to make your bar cabinet the focal point, you probably don't want it tucked away in a corner. In addition to using symmetry, you can use lighting, like a small table lamp, to highlight this area, too. Contrasting colors are also important. If you have a light wall, you probably want to decorate your focal point with darker decor. 
Either way, try playing around with a new focal point and decorate it accordingly. The worst that can happen? You move everything back to the way it was.
Swap out your rugs.
Another quick way to give your room a makeover is to switch out your rugs. See how the bedroom rug looks in the living room, for example, or vice versa.
Similarly, you could play around with your rug placement. If you've been keeping your rug front and center in the living room, try moving a third of it under the sofa, for example. Of course, there are rules of thumb for rug placement based on the size of your furniture and the size of the rug (here's a fun visual guide), but even if you want to stick to these rules, you still have options.
Switch up your lighting.
The right lighting can change the entire mood of a room. If you haven't already, try layering your lighting. If you have overhead recessed lighting, for example, try adding some lamp lighting to the room. You could also switch out your lamps and see how they look in different rooms or just different parts of the room. If you have a floor lamp by the window, try moving it by a side chair to create a little reading nook, for instance. If you have a small lamp on a side table, see how it looks next to your laptop on your desk. Again, if it ends up looking awkward, you can always move it back to where it was.
Play with your vignettes.
Finally, shuffle around your tchotchkes, plants, candles, and desk frames. Try to create different vignettes — interesting groupings of decor items — around your home. If you really feel like taking on a big project, start from scratch. Gather all your decor into a big pile and start redistributing throughout your home. A quick home decor hack: Use the rule of three to create visual interest when you're decorating. Simply put, it means using odd-numbered items to decorate your vignettes.
*****
If you're feeling a little restless, taking an afternoon to change up your environment can go a long way toward helping you stay busy, distracted, and engaged in an activity. Best of all, while you're doing your part to flatten the curve, you can enjoy a slightly new view of your existing space.
Image via Pexels
Like this story? Follow The Financial Diet on Facebook, Instagram, and Twitter for daily tips and inspiration, and sign up for our email newsletter here.