5 Specific Ways To Save Money During The Offseason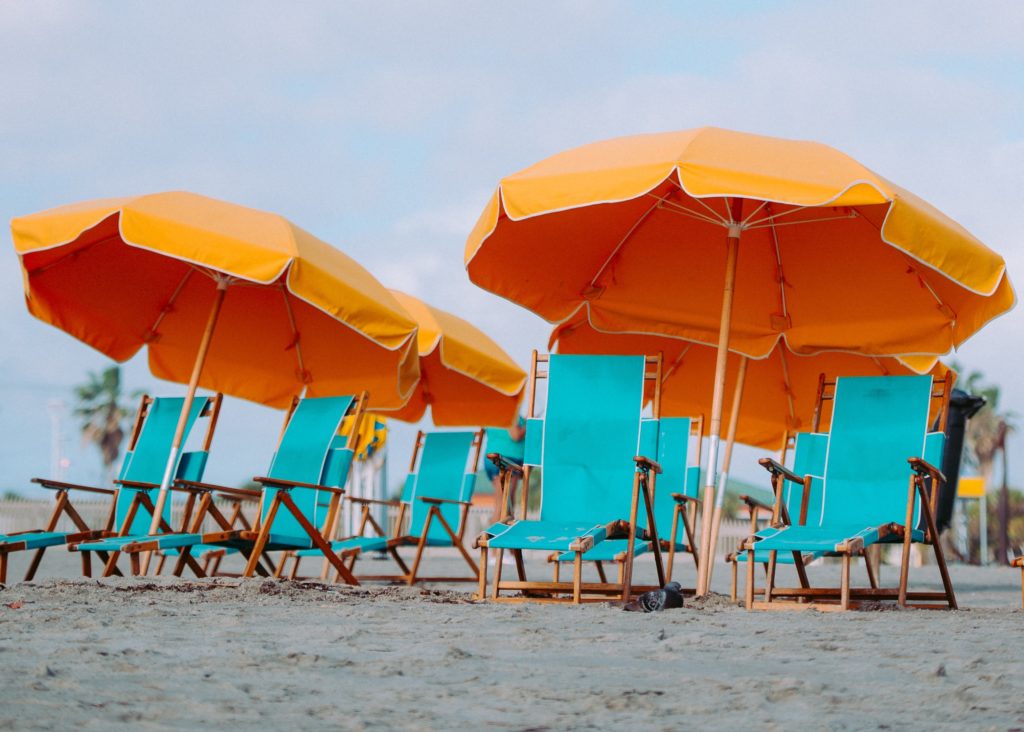 Have you heard of the elusive "offseason"? It's a time of year when there are magically fewer people and everything is cheaper. From taking a cruise around the Caribbean Islands to decorating your home with the latest styles, there are plenty of ways you can time your purchases to conserve cash if you just wait for the right time of year.
If you're flexible, waiting for these time windows can help you save a bit more than you would at peak season. But keep in mind that there's a reason for these market fluctuations, too — it's naturally a bit riskier to bank on a winter wedding or a rainy-season vacation. When you're planning one of these big events, check to see whether offseason savings is up your alley.
When's The Best Time Of Year To Make Big Purchases?
1. Travel Adventures
Taking a vacation during the summer usually means warm temperatures and blue skies. But popular destinations like London, Paris, and Rome will be swarming with tourists all summer, not to mention the inflated prices for flights, hotels, and food. If you want to save money and experience an adventure like no other, plan a trip during the offseason.
Experts say September, the end of peak travel season, is the ideal time to visit destinations around the world, thanks to fewer crowds. School is back in session, and people with children and full-time careers are less likely to travel. Fewer tourists means better discounts on flights and hotels, as travel companies will want to fill as much space as possible. You can also save money on necessary travel gear like luggage, neck pillows, swimsuits, and sunscreen this time of year.
2. Holiday Decorations
The peak season of any holiday is in the months and days preceding it. In November, Christmas decorations and faux trees will skyrocket in price. But instead of breaking the bank to make your home a winter wonderland, wait until the offseason — right after the holidays — to stock up on goodies like cards, ornaments, and wrapping paper. Starting the day after the holiday, you can expect to see steep discounts.
Buying discount decorations isn't just a post-winter activity. You can find sales with rock-bottom prices almost any time of year. Hit a sale in May to score Easter goodies like candy, plastic eggs and colorful baskets. Or, wait until autumn to search for summer-inspired items, like painted beach scenes and sea glass wind chimes.
3. Home Renovations
Are you planning a complex remodel, like a modernized kitchen space or extended master bathroom? Wait until winter to save money. Most contractors have full schedules in the summer months, preferring outdoor projects like painting and roofing. The winter is ideal for interior projects that don't require excessive ventilation.
Since manufacturers raise prices in spring, you can save money on materials by scheduling a renovation in November or January. This time is also when retailers run specials to phase out old stock in preparation for new shipments. Construction crews can also complete projects more quickly during this time, as fewer projects are going on and they can usually get permits approved faster. 
4. Real Estate Purchases
According to realty experts, buyers flood the market in spring, eager to start the season in a new home. Listings sprout up as early as February and hit their peak in June. Sales will slowly taper off by winter, the offseason, when most people aren't looking to move. By shopping for real estate in December, you can discover hidden bargains and face less competition from other buyers.
The offseason is a prime buying time for those seeking an investment opportunity. You have more room to haggle with price and walk away with a favorable scenario. Homeowners who want to sell immediately — whether due to relocation, layoffs at work, etc. — are more willing to negotiate on closing costs and needed repairs during this time. 
On the other hand, there will be fewer homes listed on the market than in the summer. But if you're prepared for homeownership and your heart is captured by the perfect property, winter purchasing can be just a little easier.
5. Wedding Celebrations
Planning your wedding is a monumental occasion — but it's also a costly one. If you're looking to save money on your nuptials, consider a celebration in the offseason. Most weddings take place in summer and fall, with September, June, and October being the most popular months. 
A wedding during the peak season could bring beautiful weather suitable for an outdoor ceremony, but it might also mean exorbitant prices and long waiting lists for venues. Save money by planning a wedding during the offseason, January through March. With only 5% of weddings held in the winter, you'll find less demand for venues and lower prices. And with emptier schedules, vendors like photographers and caterers typically charge lower rates. 
The downside is that offseason weddings may be faced with unfavorable weather. If your guests have delayed flights or your outdoor ceremony is hit with seasonal storms, your big day may be negatively impacted. It's an inherent risk, but it may be worthwhile if you're not stressed about these details.
How to Save Money in the Offseason
If you're a budget-savvy shopper, skip the premiums associated with the peak season. 
Ready for a 'round-the-world adventure? Save on flights and hotels by traveling in September. Want to move into your forever home? Skip the competition and make an offer in December. And if you're ready to say "I do," plan a January event that will wow guests and fit comfortably within your budget.
Holly Welles believes anyone can learn to make the most of their space. She's a real estate writer with her own blog, The Estate Update. Find more of her tips on Twitter @HollyAWelles.
Image via Unsplash
Like this story? Follow The Financial Diet on Facebook, Instagram, and Twitter for daily tips and inspiration, and sign up for our email newsletter here.