5 Things I Don't Regret Buying During My Failed Shopping Ban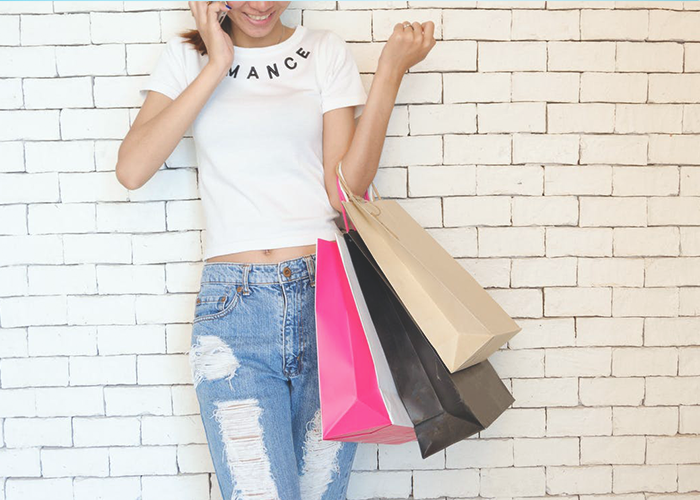 For the longest time, I'd wanted a carefully curated closet. One filled with timeless classics. And, importantly, one filled with clothing created by local designers. I wanted to fill my home and life with locally-made artworks, clothing, and footwear.
But something in me wouldn't make it happen. I was stuck in an endless loop of buying crappy clothes that didn't fit properly, didn't suit me and disintegrated after a couple of washes. You know the type. I was sick of running around just before a big event or wedding, trying to find the perfect dress or killer outfit. And then feeling miserable all night because the skirt was too short or the bodice too loose. Then came the slow fashion movement, one I knew I wanted to become an active participant in.
My turning point was during a recent vacation in Turkey. I found myself uninspired by the clothing on sale there. All the stores were the same as the ones at home. Nothing was new, interesting or exciting to me. So, I decided, then and there, that I wouldn't buy anything while on the trip. And I wouldn't buy anything when I got home.
Inspired largely by my hero in conscious consumption, Cait Flanders, who undertook a two-year shopping ban, I decided I wouldn't shop for half a year. I'd keep a list on my phone of everything I'd like to add to my closet during this time. The plan was that I'd be able to make careful purchases based on this list at the end of the six months.
Now, of course, I don't have Cait's dedication to sticking to a challenge. So, here's everything I've bought so far in the first four months of my so-called shopping ban.
1. A new wallet. Many months ago, in an attempt to simplify the massive store reward card collection I'd been carrying around, I started using a tiny coin purse. It was a mistake. It was so difficult to find the correct card or exact change I needed for a purchase. I'd read many articles in recent months about the importance of respecting money and treating it well. So, when I spotted the perfect purse
(AKA wallet), one which matched my handbag and would fit my card collection, I knew it was necessary.
2. A pair of gym leggings
. I'd just started going to some hectic gym classes, and I spent the majority of the time in those classes tugging up my ill-fitting pants. That's why I knew I needed leggings that would let me concentrate on the class. The classes might leave me in pain, but at least my pants were comfortable.
3. A painting. Supporting local artists has been something I've long been interested in pursuing. I wanted my home to be filled with beautiful pieces that felt special to me. So, when I saw a local artist offering her paintings for sale on Instagram, my interest was piqued. And, when I saw one in particular, a beautiful young woman who appeared to be deep in thought, I was in love. I had to make her mine.
4. An earring
for my tragus piercing. The most wasteful of all my purchases. The earring in my tragus piercing was really hurting me. It was uncomfortable when I was asleep and I struggled to fit my earphones into my ear. So, I headed over to a nearby piercing store and, after being pressured by a pushy sales person, left with what ended up being the wrong type of earring. It was exactly what I didn't want and a total waste of money.
5. Three shirts from two local designers. When a local designer who I'd long admired said she was having a studio sale, I was tempted to go. I battled for a week, struggling to make up my mind about whether to attend. Then I realized, I wanted to buy locally designed and made clothes — and here was my opportunity to buy some, at reduced prices. It would be a missed opportunity if I didn't go. So, I went. And I bought two shirts, both at about a third of their original prices. And then I heard about another event — one by my all-time favorite local designer. This one I had to attend. I went, had the most wonderful morning, and bought a shirt, also at a third of the price. I'll call those successful purchases.
Total cost of these seven purchases: R4 500, or $350.
Not a massive chunk of cash, but not a small one either. With this, I could have contributed to my Tax-Free Savings Account, topped up my emergency fund, or planned the beginnings of a trip overseas. But do I regret my purchases? No.
Knowing what's important to me has helped me through this process — understanding my desire for beautiful, well-crafted pieces made by talented local artists and designers. I know that I want to be a more conscious consumer. And I know that I most feel the urge to spend my money on the one thing that'll always be the most important to me: traveling the world.
It seems pretty clear that calling it a shopping ban was a fail, but I was able to become more mindful about every purchase. Walking through a shopping mall and scrolling through online stores don't hold the same power over me that they once did. And for that, I'm grateful. So, I'd call my so-called shopping ban an immense success.
Michelle has been writing professionally for a decade, first as a newspaper reporter and now as head of a performance marketing content team. She lives in beautiful Cape Town, South Africa. She loves traveling almost as much as she loves personal finance (a lot).
Image via Pexels