6 Incredible Skincare Products That Get Me Through Winter For $40 Or Less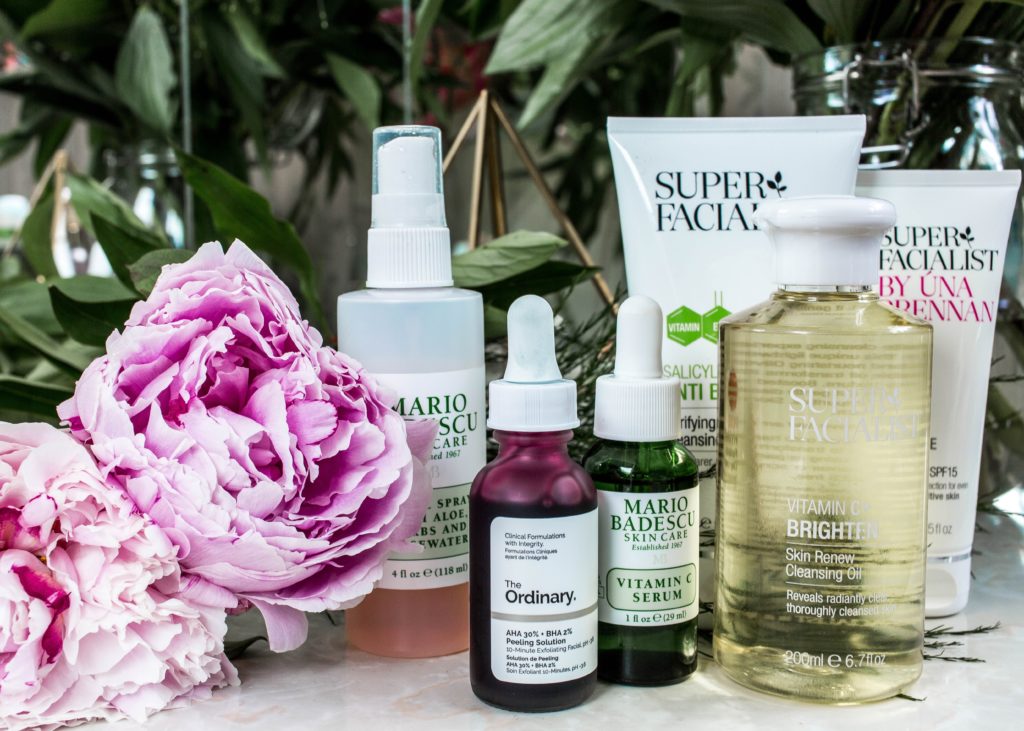 We're barely into winter, and I've already had enough of the cold weather. I'm all for adorning myself in cozy accessories and indulging in Jacques Torres hot chocolate, but the effect these dry months have on my skin makes winter feel like more of a battleground than a wonderland. 
My skin isn't perfect at any one point of the year, but winter is especially rough. Chilly winds leave my face ruddy and tight, and the blasting heat in the office dries it out. It's certainly a time where I'm in need of skin salvation, and after sampling different brands across the financial spectrum, I've found the best products that work to nourish and moisturize my skin at price points that don't give me chills. 
Here are my favorite affordable skincare products for winter:
I became a devoted fan of this brand after seeing an incredible reduction in milia on my cheeks after going to the Mario Badescu salon in New York City for a facial, and from consistent use of their products. The botanical-based ingredients in Mario Badescu products are gentle and calming on my sensitive skin. I especially love this oil-free seaweed night cream because it's made with a type of seaweed found on the coasts of the Baltic and North Seas and leaves my skin super hydrated. While it feels thick going onto my face, my skin drinks it up. I wake up with satiny, plump skin. 
Other Mario Badescu favorites include the Botanical Exfoliating Scrub ($26) to keep me flake-free, the Enzyme Revitalizing Mask ($20) for a healthy glow on self-care Sunday, and the Herbal Hydrating Serum ($30) that I dab onto dry patches for an extra boost of hydration. My most repurchased Mario Badescu product is their fresh-smelling rosewater facial mist. It's perfect to spray on after applying makeup, to perk up tired skin in the afternoon, and before removing a mask to help soften it. While there are a few different combinations, my go-to facial mist is the cult classic Facial Spray with Aloe, Herbs and Rosewater ($7). 
Not typically one to get swept up in Instagram fads, I was surprised by how silky-smooth my face felt after using this Australian brand's pink clay mask. I tend to shy away from masks in the wintertime because of their drying nature, but I don't need to worry about that with this one. My pores looked noticeably tighter, and my skin looked bright and cheery. It's also easy to wash off; I didn't feel like I had to rub my face and pull my skin like I've had to with other pore-tightening products. The Alya clay mas also has a nice smell and texture, and one scoop with my finger covers my entire face, so it's extremely long-lasting. 
This is the moisturizer I use when I want to look dewy and give the impression that I'm wearing makeup when I'm not. Or, for a more polished look, I mix this with a BB cream for more coverage and to even out my complexion. I also love the fact that this has SPF in it because I tend to forget how sneaky the sun can be during gloomy winter days. While this is a more lightweight option than the other moisturizers, I still get the hydration I need without worrying about dry flakes. 
Is it just me, or does makeup look worse in winter than any other time of year? Maybe I haven't found the right concealer and foundation, but it feels like no matter how hydrated my skin is, the winter air makes any product on my face look unnatural and blotchy. God forbid I need to blow my nose, and I'm stuck as Rudolph's twin for the remainder of the day. 
Whatever the reason for this weird phenom, I know I don't like the outcome. My solution? Wear less makeup. But I don't have an even skin tone, and I'm no stranger to blemishes, so going anywhere bare-faced makes me self-conscious. One thing that's helped is A313 Vitamin A Pommade, a Retin-A cream that I use as a spot treatment for overwhelmingly good results. I bought this particular brand in a pharmacy in Paris for $19, however, you can find it online at Mercari and on Amazon.
I can't lie to you, reader — part of the appeal of joining Equinox was the use of unlimited Kiehl's products in the locker room. I envisioned myself ending each workout with a steam and shower, and then lazily applying liberal amounts of nourishing lotion at the vanity while I mentally calculated how many cookies I could have at home based on calories burned. Two years later, this is still my routine. I even shower at the gym on days I don't work out. That's how pampering it is. Not only do I feel mentally recharged, my skin gets a boost as well. A small amount of the Kiehl's Ultra Facial Cream goes a long way, as it's extremely creamy and melts into my skin. I recommend using a pea-sized amount. It also gives my face a nice shiny glow, like a car that's just been waxed. 
The secret's out on this rich cream-gel that instantly rehydrates parched skin — it really works! I take this with me when I travel because I never drink enough water when I fly and am left in desperate need of complexion repair upon landing. Nothing else helps my skin to bounce back quite like this moisturizer. I like that it goes on cool; it immediately soothes and plumps my face for that "I woke up like this" feeling.
When she's not writing about the money-saving hacks that helped her save $25k in a year, Sasha is taking to the skies with her sister Melissa. Their Instagram account, @JetsettingJunkies, and website feature their travels from all over the world. DM Sasha for money tips and advice on traveling often and cheaply!
Image via Unsplash
Like this story? Follow The Financial Diet on Facebook, Instagram, and Twitter for daily tips and inspiration, and sign up for our email newsletter here.