Grocery Store Tips
7 Articles That Will Help Make Your Next Grocery Trip Cheaper & Simpler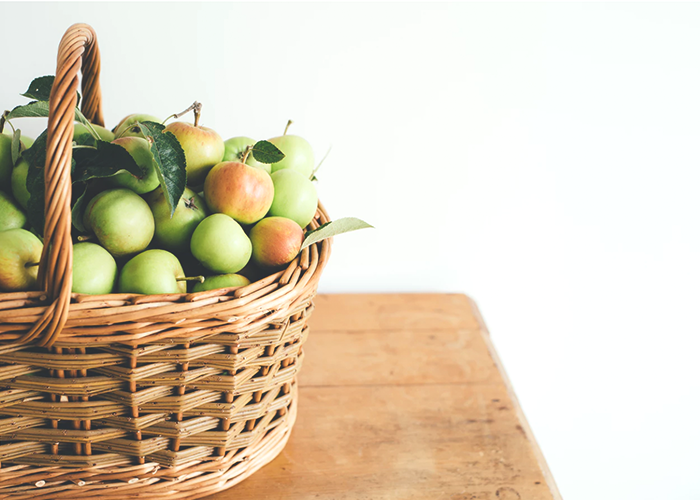 One of the most tedious and difficult of the adult tasks is learning how to feed yourself. The eating part is easy — but the grocery shopping, the meal planning, the preparation, and the cooking all feel so daunting sometimes, it's tempting to give it up altogether in favor of an all-takeout diet.
But, of course, we do have money to consider here (we are The Financial Diet, after all), and the money spent ordering in or dining out every night is certainly a lot more than grocery shopping and cooking from scratch. Over the years, we've published a ton of posts right here on TFD to help make your grocery trip a little bit easier, and your at-home cooking life a little bit better. I've rounded up seven of our best grocery store posts to help you make your next grocery trip way more productive, and a lot better for your sanity (and wallet).
1. 13 People On The Affordable Pantry Staples They Always Keep On Hand
If you find yourself feeling a little lost and confused when it comes time to cook dinner each night, you might just be lacking a system. This article explores what easy "staple" items 13 home cooks keep on-hand so they never feel stumped and uninspired when it comes to making dinner. If you stock up on a few of these items next time you're at the grocery store, you're sure to have a fail-safe, go-to recipe or two to whip up on the nights you haven't had time to even think about cooking.
2. 9 Simple Ways To Start Grocery Shopping Smarter
Taking you way back into the TFD archives, this post lists nine simple-as-hell ways to make your grocery store trips run a lot more smoothly. If you're not already doing #2, I suspect that might have something to do with the reason you never feel like your grocery store trip was entirely successful.
3. How To Be Good At Weekend Meal Prep (Featuring A Month Of Recipes)
If you're totally not a meal-prep person, but kiiiind of want to be (*raises hand*), this post gives you everything you need to get started, including a full month of recipes to make, and how to prep all parts of it on the weekend so you hardly have to lift a finger to get a meal on the table during your work-week.
4. The 2 Biggest Grocery Saving Myths I'm Choosing To Ignore
It is really easy for someone to come up with a Rule that helped them out, and believe that it might be universally helpful for other people as well — and as we know, that isn't always the case. Despite all of the articles (on TFD and elsewhere) detailing the Grocery Store Rules we treat as gospel to help you keep on track and under budget, some of them simply won't work for some people. This author names two of the biggest savings myths at the grocery store and tells us why they don't work for her, then explains what she does instead to make grocery shopping work for her.
5. How Minimizing My Waste Helped Me Maximize My Grocery Budget
This article gracefully tackles what I consider to be my biggest problem when it comes to food and cooking — waste. Buying food that you're never even going to end up using is one of the biggest money-wasters (not to mention the fact that it is just all around shitty and wasteful to throw away food). #2 on this list is probably one of the best pieces of grocery-shopping advice I've ever been given. 
6. 15 Foods That Definitely Aren't Worth The "Organic" Price Tag (& 8 Foods That Are)
A lot of us shopping around Whole Foods and cheerfully ensuring that there is an "organic" label on our foods don't even really know what that means, or if it is even necessary. Lucky for us, this author did some of the research so you don't have to! In this article, you'll find out which foods you really should continue buying organic, and which ones you can pass on in favor of the piece of fruit that costs a solid 75 cents less. Rejoice!
7. Healthy $1 Canned Foods That Actually Aren't Gross
In what is perhaps one of the greatest TFD grocery posts ever written, you'll find a list of nine foods you can buy canned for just about a dollar that actually aren't disgusting and are healthy. Read this if you want to save money and buy super-affordable foods that are actually delicious and versatile. 
Mary writes every day for TFD, and tweets every day for her own personal fulfillment. Talk to her about money and life at mary@thefinancialdiet.com!
Image via Unsplash