The 7 Personal Finance Articles We Loved This Week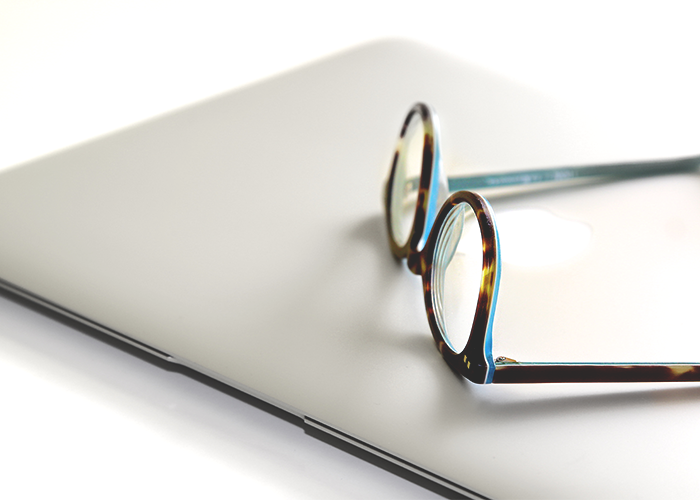 This month has felt like the craziest one so far this year, but in a (mostly) good way. I took an awesome trip to Germany that my boyfriend and I had been planning for months, hosted my mom for Mother's Day, and have been working through cleaning out my entire apartment in anticipation of my upcoming move. And, with the added expenses, I also took on a few more freelance projects than usual to offset the bigger costs of the month. Now that my move is only two days away (!!!), I have to admit, I'm not nearly as ahead of things as I'd like to be. I'd like to be well prepared for the impending deadlines I have in front of me, and I'd also like to have everything packed and ready — but it's just not there.
The moments I have the most going on tend to also be, unfortunately, the times I start procrastinating. I've started using a new personal accounting software that I love — but clicking around on it means I'm just putting off things that are undoubtedly more pressing. I'm also in the middle of transitioning banks, which is proving to cause more of a headache than I thought it would. Why I thought it would be a good idea to start doing these proactive money-management things in the midst of a move and more work than usual, I don't know. I wish I could press a pause button on everything in my life between now and next Wednesday, the day I'm officially out of my current apartment.
But life doesn't work that way, and when I'm finally done with the moving (and unpacking) process, I know I'll be so glad I already started taking these financial steps I've been meaning to for a while. And I've set up a money date with myself for two weeks from now, thanks to the suggestion from J. Money's pick this week, "Why Not Ask Money On A Date?" I love the idea of treating money like a friend, someone you actually want to visit with on a regular basis. This new move means a different way of handling my expenses, so I'll need to reassess my monthly budget. We are also approaching the year's halfway-point, and I want to better evaluate where I stand in relation to my money goals. Plus, having a specific date set up means I can take the time to focus on what I need to right now without worrying that I have too much going on at one time. Be sure to check that post out, as well as the rest of this week's great picks!
1. My Journey to Financial Independence – Mr. Crazy Kicks
"My path involved a regular salary, not so regular spending, and boring investments…It did take us years, but we didn't have to make sacrifices, just better decisions."
2. Why You Should Invest, Even in Peak Markets – Mama Fish Saves
"Your money works for you, don't let it sit idle!"
3. Avocado Toast Advice From a Millionaire – I Will Teach You To Be Rich
"If I cut back on $19 avocado toast and $4 coffee, I can afford to put a 20% down payment on a house…And this MUST be true, since a MILLIONAIRE said it. A MILLIONAIRE, guys!!!"
4. I've Spent Over $40,000 on Amazon – Budgets Are Sexy
"I have always perceived myself to be someone not attached to material goods, as someone who values experiences above all else. And yet, somehow, 1,427 very material things crept into my life over a period of eight years."
5. Ask Your Money Out on A Date! – Eyes On The Goal
"Book a time slot for you and Money. Money is your pal. Set a recurring event in your calendar. I usually do it once a month."
6. Understanding the Marginal Utility of Money – The Happy Philosopher
"A dollar is the same whenever you earn it, whether it is the first dollar or the millionth…[but] depending on when and what you spend the dollar on, the value is usually drastically different in the amount of additional comfort or happiness it brings.
7. "Same House, Same Wife, Same Car." – Rich Habits
"No matter what good fortune visits you in life, do not change your standard of living. Don't supersize your life by buying things you really do not need."
Image via Pexels