9 Students Get Honest About How Money Drove Their Degree Decision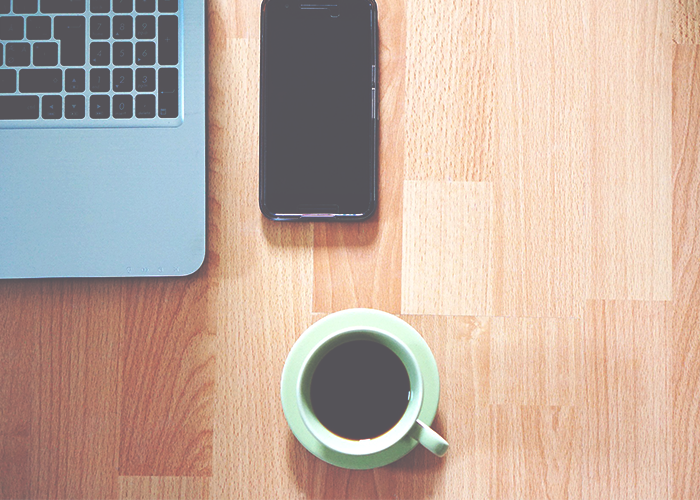 Yesterday, I had the pleasure of sitting through a lovely (although slightly long and traffic-y) drive home from a weekend trip to Boston with the suspiciously handsome man I've recently found myself in a relationship with. The two of us usually can find something interesting to talk about, and today, we somehow ended up on the topic of my future. My "real-world" future is a funny thing for me to think and talk about, because it feels equal parts far away and right fucking in front of me, so I'm heavily conflicted about whether or not it should be something I think too much about right now. These conversations also suck to have with him in particular, because his life-shit is so beautifully together, and mine is so terribly not.
As much as I like to pretend I don't have to make any decisions about my life/future at the moment, and as much as the ~free spirited~ side of me wants to wholly believe that I can just wing it, I have to start actually thinking about what I want my life to look like post-school. My boy, however sweet, decided to hurt my soul by asking me questions like "where do you see yourself in five years?" and subsequently pretending like he wasn't disappointed as heck by my vague "I don't friggin know" response.
For me, the hardest part of these types of conversations is when I get asked about my major. I have a lot of regrets that I've written about in regard to what I ended up studying, and I often wonder if my degree is something that was truly worth the money. I do feel like I was very pressured into making a decision so quickly that it may not have been the right one.
Another hard part of these life talks is when I'm confronted with the money side of things. I am a girl who likes to romanticize ~not doing it for the money~, and like to believe that if I love my job enough, having a big fat salary won't be important to me. But the truth of the matter is that there is obviously a lifestyle I've grown accustomed to, and I do sort of have a vague idea of what type of future salary would be acceptable for me. The hard part is figuring how to get from point A (a bachelor's degree in Communication) to point B ($$$$). That is something I haven't quite figured out yet, and I think it might take a lot more furious Google searching before I've found some sort of path that I wouldn't mind taking.
However, this whole conversation did get me thinking a lot about the big choice of what to study and where to study, and made me wonder how many of my friends and peers thought about this moment (the "let's actually start planning for the future" moment), when they very first enrolled in their university. What kind of role does future money play in a student's decision to choose one major, or another? I decided to ask around to find out.
1. "Well money factored in the sense that well I didn't want to put myself in debt nor could I afford to send myself off to some awesome university with a high rate for job placement. So I chose a local community college. I went in not knowing what I wanted to do with the rest of my life so I chose general studies. In the Psychology class I took I learned about a killer certification program for Behavioral Healthcare and everything you can do once you take the course. So I did that." –- Kayla
2. "I decided on a STEM major thinking it would be something I would end up definitely making a lot of money with. I haven't actually gotten around to making the money yet since I haven't graduated, but I'm hopeful. Otherwise I would have made a very big mistake, because I don't exactly love my Chemistry major, I just am hoping to have a good career and high salary." — John
3. "I chose my Theatre degree because it is a passion of mine. I definitely didn't worry about money. When applying to schools my parents stressed the importance of getting a good, well-rounded education. New Haven is a theatrical hub, so I thought that would be a good place to start. Plus the University I chose wasn't as obscenely priced as some others. So although my department is small, and it's definitely not Juilliard, PACE or NYU Tish, I am still getting an education, making connections in the industry and not enduring the heaviest price tag. So, I chose my degree program knowing that the degree itself might not be the easiest path to making money, but I did choose a more financially-accessible way to do what I want." –- Maggie
4. "So, I care pretty little about my money situation. Meaning, getting rich is not important to me. I got my degree in Criminology, and now I will be doing Adolescent Behavioral Health. For a single 22-year-old, the money I'll be making will be fine. Around 35k per year. I think I'm privileged enough to know that I would almost definitely get a job, and so I wasn't worried about money." –- Kevin
5. "I chose to study Biology/Medicine/Business because I would be almost certainly guaranteed a job. The salary is also well above what I would accept as a reasonable income level as well, so that's a plus. I just wanted a career in something I can be happy in while simultaneously providing me with a paycheck to support the lifestyle I would ideally like to have." — Andrew
6. "I switched from Communication: Advertising and Promotion to Communication: Interpersonal and Relational Communication so I can get a job working with children or elderly people/stroke patients. I talked to a few people and they said I could get a higher-paying job with this major so that helped me switch." –- Carolyn
7. "If I'm being honest, my major was chosen exclusively with money in mind. I don't really care about Computer Science, but I'm doing it because I know I'll make money and I'm good at it. I kind of actually really wanted to go into something completely different, maybe a language or teaching or something. Oh well. I have a semester left so I can't really back out now, and at least I'll hopefully make good money and then maybe can eventually do things I really want." –- Josh
8. "I went into Nursing, and I did so knowing that it isn't maybe a field where I'll make a ton of money, but I feel pretty confident that I'll at least be hirable and will definitely get at least some sort of job. I don't know very many jobless nurses. I feel like it isn't a great career if you want to make a lot of money, but I feel like being guaranteed a job is almost just as good at that. Having the credentials to do some sort of obscenely high-paying job is really worth nothing if there are no jobs available in that field. So I definitely did think about money. Not necessarily making tons of it, but hoping that the career path would be stable enough that I'd be able to consistently work and make money." –- Amanda
9. "I went to a culinary school, and I kind of know that there's not a ton of money in it, but it is definitely my passion. It was worth it to me, because a lot of people go into food-related jobs without the training. I feel like the fact that I chose to study food, instead of maybe studying something else, like business or something, and then trying to get into the restaurant business, kind of gives me some help. Because it is clear to see the passion is there, and the knowledge, considering the fact that I spent so much time and money to study food knowing well that the return on investment might not be great." — Becca
Mary is the summer Media Fellow at The Financial Diet. Send her your summer intern stories (your lessons, failures, triumphs and good advice) at mary@thefinancialdiet.com
Image via Pixabay