A Definitive List Of Skincare Products Under $15 That Actually Worked For Me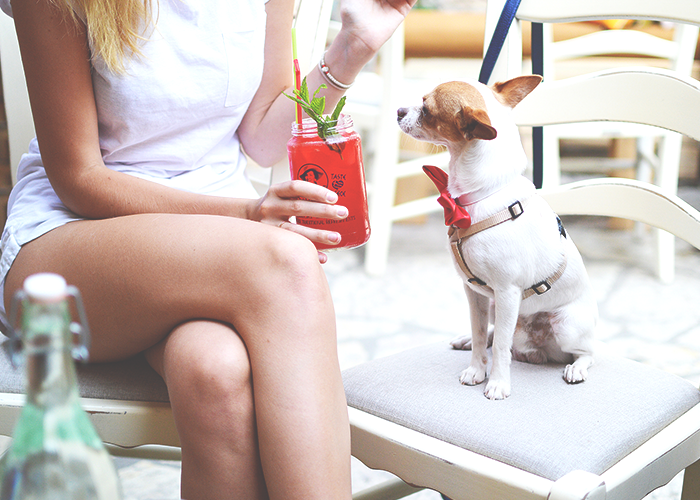 I recently wrote a post about a list of inexpensive beauty and makeup products that I actually use on a daily basis and find to be just as good as their pricy Sephora counterparts (though it's always good to check beauty stores like Ulta
for sales, if you're searching for a particular product). I then decided, as a formerly very sad problem-skin girl who somehow ended up with pretty good skin after a lot of Target runs and trial-and-error, to write a list of the inexpensive skincare products that I found actually worked for me.
Beauty products are easy to find cheap, but I have always found it to be a bit harder to find good-quality skincare at a price that didn't genuinely hurt my feelings. I have a hard time spending money on anything more than $15, especially during the time when I was buying these products, unsure of whether or not they would actually do anything for my terrible skin. But, I ended up loving this particular group of products, and it is just icing on the cake that each one costs less than $15.
Although my current skincare routine is pretty simple, (just out of necessity, because I don't currently have the room in my budget for a lot of products), I have used all of these products before, and I loved them all. If I did have enough money, I'd own all of these products at the same time, and use them on rotation — that's how good I find these all to be. (And I've tried a lot of skincare products.)
So, in all of its under-$15-glory, here is the definitive list of cheap-as-hell, mostly drugstore-brand skincare products that actually worked for me.
1. Palmer's Cocoa Butter
This is hands down the only body lotion I'll ever use. It keeps my skin soft even when it gets disgustingly dry and itchy in the winter, and it smells like hot chocolate. It is also one of the only lotions I've ever tried that doesn't sting my super-sensitive skin.
2. Yes to Tomatoes Detoxifying Charcoal Cleanser
This is one of very few drugstore/inexpensive brand facial cleansers I'll use, mostly because my "better skin" days are mostly due to a rotation of black soap and Lush scrubs. However, for someone with traditionally "bad" skin, this product always helps keep it in good, clear condition if I feel like I need to switch it up from my regular products. Everything in the Yes to Tomatoes range is excellent for problem-skin people like myself, and it all comes at a reasonable price tag — most of the products are under $15, and a lot of them (especially the ones I love, like this cleanser or the bar soap
version) are in the $4-$10 range.
3. African Black Soap
I've beaten this product to actual friggin' death on TFD, but it deserves the mention in this post. I use it for cleansing both my body and face. I won't explain why I'm so obsessed again, but please for the love of god, try this product.
4. Neutrogena Oil-Free Moisturizer
Since virtually everything makes me break out, I feel super blessed when I find something that works well with my skin, and usually stick with it forever. I started using this oil-free moisturizer
when I very first started actually washing my face and using moisturizer actively, around age 11. It has been reformulated a few times, but it still holds up. I don't use it on an everyday basis anymore – my skin has been through hell, and needs something a little more luxurious at this point, so I tend to get my everyday moisturizers at Lush – but it is still an excellent product that I'll buy in a pinch if I'm short on cash but don't have my pricier moisturizers on me.
5. Simple Facial Cleansing Wipes
I have very sensitive skin, and never was too keen on the idea of wiping it down with a facial cleansing wipe. To me, that always seemed like rubbing eye makeup remover on my precious face-skin. But I gave these Simple brand ones a shot when I found the oil-balancing ones
, and I actually love them. They are definitely gentle on sensitive skin, but they are hella effective at removing my makeup. I'm not really the type to use a cleansing wipe for everyday facial-cleansing, (mostly because I find that my bar of black soap removes my makeup entirely), but these are awesome for on-the-go, overnight trips, or keeping in a gym bag.
6. The Body Shop Tea Tree Toner
This isn't "drugstore", but it is on the inexpensive side, as far as toners go. It is often on sale at Ulta for around $10. I've been using this religiously for years now – in fact, it is the only product that stuck with me through my bad-skin-phase a in 2014, and still works well for me to this day. I stopped using it for a few days last week to test whether or not it was still effective on my skin (since it is now a lot drier than it used to be) and I noticed an immediate difference. This toner doesn't dry out my skin at all, but it does keep the tone and texture even and smooth. I don't plan on living without this product for a while. It also lasts forever, provided that you're using it sparingly. I use it once a day – after I was my face at night – but will use it in the morning after I wash my face if I'm in the middle of a breakout and want to clear it up faster.
7. Aveeno Ultra-Calming Daily Moisturizer with SPF 15
This is a longtime favorite of mine for an SPF moisturizer.
I've always been religious about keeping my face protected from the sun, but a lot of moisturizers with SPF are only good for giving my sensitive skin terrible rashes and breakouts. This one seems to do the trick for me, although I only use it on days where I'm going outside and won't be wearing any makeup with sun protection either.
8. Burt's Bees Intense Hydration Eye Cream
I'm not an avid eye cream user, and have never actually used a high-end one, so I don't have a ton to compare it to yet. But when I realized my eyes were looking a little sad and the skin around them was dull and dry, I picked this eye cream up at the store, mostly because it was the only one I could find for under $10. I figured I'd give it a shot, and I'm glad I did, because I actually love the results. My under-eye area looks a lot softer and smoother, instead of flaky and textured when I use this. It isn't exactly aging me backwards or anything, and I'm still tossing concealer on after sleepless nights, but it definitely helps me look a little more lively in the eyes, and that's about all I can ask for from an $8 eye cream.
9. CeraVe SPF 50 Sunscreen Face Lotion
Another favorite drugstore SPF product is this one
, which is kind to my sensitive skin provided that I only use it on high-sun-exposure days. It feels impossible to find a drugstore sunscreen that doesn't break me out, but this one works if I don't wear it every day. I'm still on the prowl for a high-SPF moisturizer that doesn't bug my skin even after continued use, so if you know of a good one, help your girl out!
Mary writes every day for TFD, and tweets every day for her own personal fulfillment. Talk to her about money and life at mary@thefinancialdiet.com!
Image via Unsplash