What I Learned From Using The Same $40/Month Skincare Routine For A Whole Year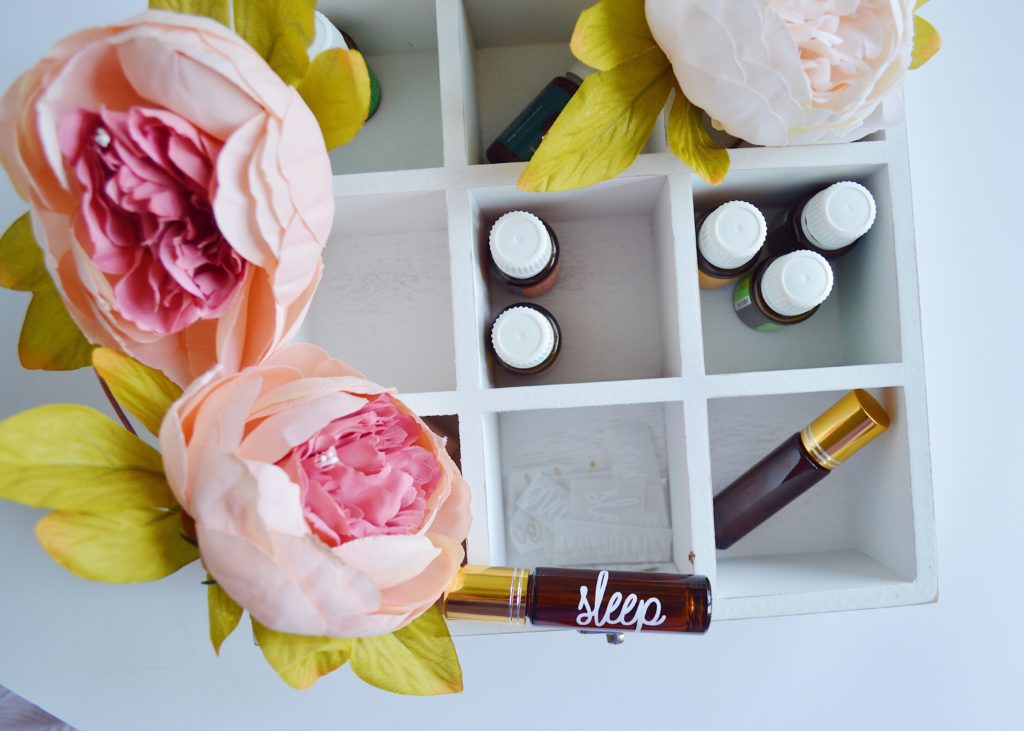 I've had acne of varying degrees since middle school. I vaguely remember those first puberty breakouts, which I attempted to dry into submission with Proactiv, Clean & Clear, and all of those other brands that advertised on MTV to target people exactly like me. Toward the end of high school and throughout college, though, I started experiencing more cystic acne, which is notoriously hard to soothe (not to mention painful). Early-twenties acne feels just as embarrassing, if not more so, than teen acne, since your skin is "supposed to" have calmed down by now, right? Even though adult acne is common, it can be isolating, since it doesn't feel as socially acceptable.
The Trouble with Treating Acne-Prone Skin
I've also been a fan of the beauty YouTube realm for basically as long as I've had acne, so I had an endless source of recommendations once I had my own money to spend on skincare when I landed my first full-time job after college (almost three years ago.) I also ended up in a frustrating cycle: I would get upset at the way my skin looked and felt, take stock of my current skincare routine, and decide it wasn't working. Then, I'd buy a new product I had heard about, convinced it would do something the others hadn't. I'd feel in control for a little while with the promise of a new treatment. But once I broke out again after trying the shiny new thing, I'd feel bad all over again. Was it the new product that disagreed with my skin? Was it my hormones or diet? Or did I need to start washing my pillowcases every two days?
Those of us with acne-prone skin understand this constant turmoil of wanting to try a product that your favorite beauty YouTuber mentions, or that Sephora creepily predicts you'll love, while also wanting to keep your skin from flaring up and your skincare budget from evaporating three days into the month. I used to be obsessed with skincare, and I could say I still am, to an extent. But I used to be obsessed with the next product that would cure my acne — and now I'm obsessed with keeping the same, boring skincare routine up for as long as humanly possible. A new mask or toner or cleanser could be the miracle that finally works, or it could break me out even more and cause additional stress and hard feelings toward my skin.
My Skincare Epiphany
While YouTube, Reddit, and other online forums led me to spend more than I would have otherwise, I still think they're useful tools in moderation. They can also provide a community of other people with acne trying to navigate the thousands of treatments out there, their own self-images, and unwelcome comments from others. A little over a year ago, my YouTube spirals resulted in an epiphany: skincare geniuses Liah Yoo and Gothamista explain that harsh, acne-fighting products (think benzoyl peroxide and salicylic acid) can actually irritate acne more by compromising the "skin barrier," the skin's natural protective layer. So all of the new products I was trying only freaked my skin out — just by virtue of being new and introducing more active ingredients to my already-sensitive skin.
My New Skincare Routine For My Acne-Prone Skin
With this knowledge, I constructed a pared-down routine of gentle products to strengthen my skin barrier. I knew my skin didn't like a lot of change (we're similar in that way), so I decided to honor that and stick with it for at least a few months. I'll include the disclaimer that everyone's skin is different, but will recommend the following general steps, plus the products I actually used (and still use!):
A gentle oil- and/or water-based cleanser. I use Muji Cleansing Oil followed by CeraVe Hydrating Facial Cleanser at night, and plain old cool water in the morning (one of my favorite, and free, YouTube/Reddit tips). The cleansing oil comes in at $15.50 and the CeraVe cleanser at about $15, and I buy both decently large bottles around twice a year. ($61/year)
A hydrating serum or toner. This step is optional, but I've found hyaluronic acid vibes really well with my sensitive skin. (While word "acid" sounds harsh, it's actually a gentle hydrating ingredient.) I used and loved the Isntree Hyaluronic Acid Toner for about a year, which was $15 a bottle every three months or so. I recently switched to the very similar Trader Joe's Hyaluronic Moisture Boost Serum, which I buy for $9 every other month. ($54/year)
A basic unscented moisturizer: I'm a fan of EltaMD AM Therapy and PM Therapy facial moisturizers, and their whole line is formulated specifically for people with acne. Their products are almost medicinal in how plain they are, but I love that about them. I use Dermstore's subscribe and save option — the moisturizers cost $34 each without it, and $28.90 with the 15% discount. I have them shipped every three months and definitely wish they lasted longer, but I'm willing to deal (I've heard CeraVe's moisturizers are pretty solid dupes). ($231.20/year)
An SPF specifically for your face. Again, I turn to EltaMD for this essential step. Their UV Clear Broad-Spectrum SPF 46 is my "holy grail," as they say. It's the same price and size as the moisturizers, so $28.90 every 3 months. ($115.60/year)
Total: $461.80 per year, or $36.50 per month on average
Changing My Skincare Philosophy
After the first few months of my bare bones routine, my skincare philosophy reframed from "fighting" acne to being kind to my skin and helping it to heal my breakouts better on its own. And for the first time, I actually kept track of what I was spending on skincare: the routine above costs $461.80 a year, or $1.27 a day. While I don't have a number for my annual skincare spending before this, partially out of the shame I felt, the impulse purchases and wasted products definitely added up. Now that I've found products that my skin likes, I'm not as tempted by new ones — repurchasing my trusty favorites is still satisfying a year later.
Still, I will never blame people with acne-prone skin, including myself, for spending "too much" money on something that is marketed to us as a solution. Every beauty standard in our culture tells us that acne is ugly, and a problem to be fixed, and here is the thing that will fix it. Dismantling ingrained thoughts about my "bad skin" and how to treat it took work, but a gentle and consistent skincare routine gradually calmed my attitude, spending, and acne. While my skin isn't "perfect" today, I no longer respond to breakouts with emotional spending on a product. I'm at peace with the genetics and hormones I can't change, and I love the morning and nightly rituals I've developed, nourishing my skin with products I know for sure work for me.
Anna Szilagyi writes narrative poems, personal essays, and for nonprofit development. She currently works in the health care advocacy field. When she isn't toying with line breaks or crafting grant proposals, she is probably embroidering while watching Vanderpump Rules. You can read more of her work at annaszilagyi.wordpress.com.  
Image via Unsplash