Design Your Life: Charleston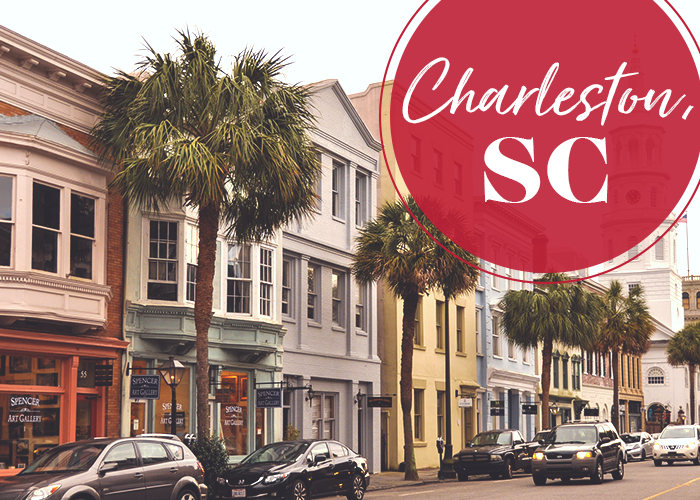 Image via
To see all of the posts in the Design Your Life series, click here!
So, I'm not going to lie to you guys — I have never been to Charleston, South Carolina. In fact, the first time anyone I was close to went on a trip there was this past summer when Chelsea went. I remember seeing her post photos of the city on Instagram and thinking to myself, Whoa, I need to check this place out! Since we're on the topic, take a look through some of them for yourself! So stunning!
Look at that! Pastels and palm trees, stunning buildings and porches! What else could you want?! As someone who grew up in North Jersey for the entirety of her life (and went to college there, too), the South was fascinating to me. The food, the architecture, the accents — it all seemed very elegant and exotic. I've taken trips to other southern cities, like Savannah, GA, Annapolis, MD, and a few in Virginia when I was very young — and most recently, a trip to Dallas for work. So, I'm happy to say I have been fortunate to experience some of the wonderful things the South has to offer, but sadly, I've never made it to Charleston.
I thought it would make a great addition to the Design Your Life series, since it's a place that has charm, elegance, a long and diverse history, a rich (and trendy) food scene, amazing architecture, and friendly people — according to the people who have been there and love it. So, let's jump right in, y'all!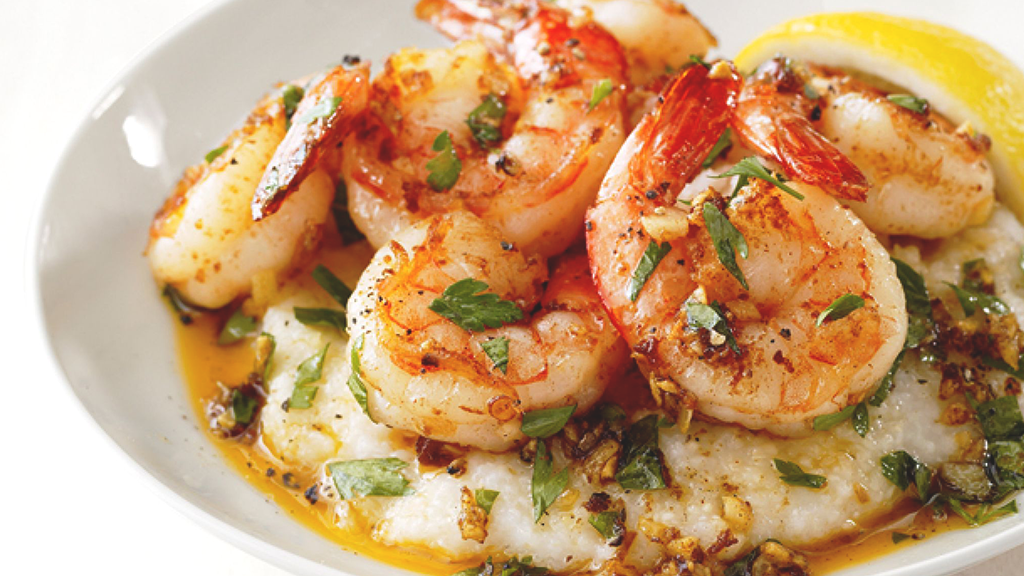 Image via
Charleston is definitely a foodie city, and with amazing options for everything from coffee to dessert, and every meal in between, it's bound to have something on offer for everyone. I wasn't aware, but apparently it's recently become a serious restaurant destination, as a result of Charleston's "creativity, variety, tradition, access to prime ingredients and more." And, according to this article, food is at the top of the list about the top things to do in Charleston:
In a city known for its cuisine, Charleston's signature dish is the embodiment of all Charleston food represents: seafood, local ingredients, and Gullah influence. Grits are ground cornmeal, a Southern staple unfamiliar to many raised outside the region.
So, without further adieu, here's a list of some foods broken down by two categories, to help you get an understanding of the kind of Southern food on offer here, and how to bring an infusion of it to your own kitchen.
FOOD:
This is nowhere near an exhaustive list of food you should try to recreate at home (or find out!) to infuse a little southern kick to your routine, but it's a pretty good start. I found this roundup from Charleston Mag pretty insightful!
COCKTAILS + SWEETS
Bitter Southerner has a roundup of five lovely ones, but below are links out to specific recipes of some of the most classic combos.
The food scene in Charleston alone practically has my mouth watering, but since I don't have any plans to go there in the foreseeable future, I'll have to do my absolute best to recreate some of these dishes listed above in my own kitchen. Here's hoping!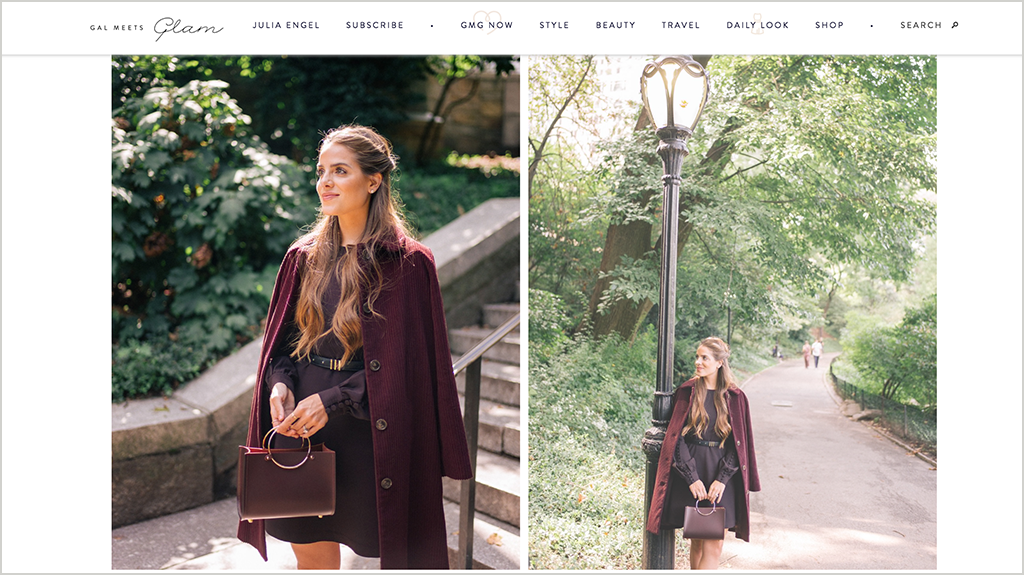 Image via
Southern style in my mind is feminine, chic, and perfectly coiffed. I have no idea as to whether or not that's true in real life, but every Southern fashion blogger, Instagrammer, or real-life individual I've known to have spent time going to school (or growing up) there has always appeared to have an innate ability to style themselves in a way that is more thoughtfully considered. Even on Pinterest, when I'm scrolling for seasonal outfits that are creatively put together and gorgeously executed, nine times out of 10 when I click through to the link, it's to a Southern fashion blogger's page. Instead of attempting to try and roundup an outfit to recreate, which I'd be terrible at, I'm going to simply cull together some of my favorite looks from the style bloggers I mentioned above. Perhaps these will serve an inspiration to infuse your own wardrobe with a little Southern influence.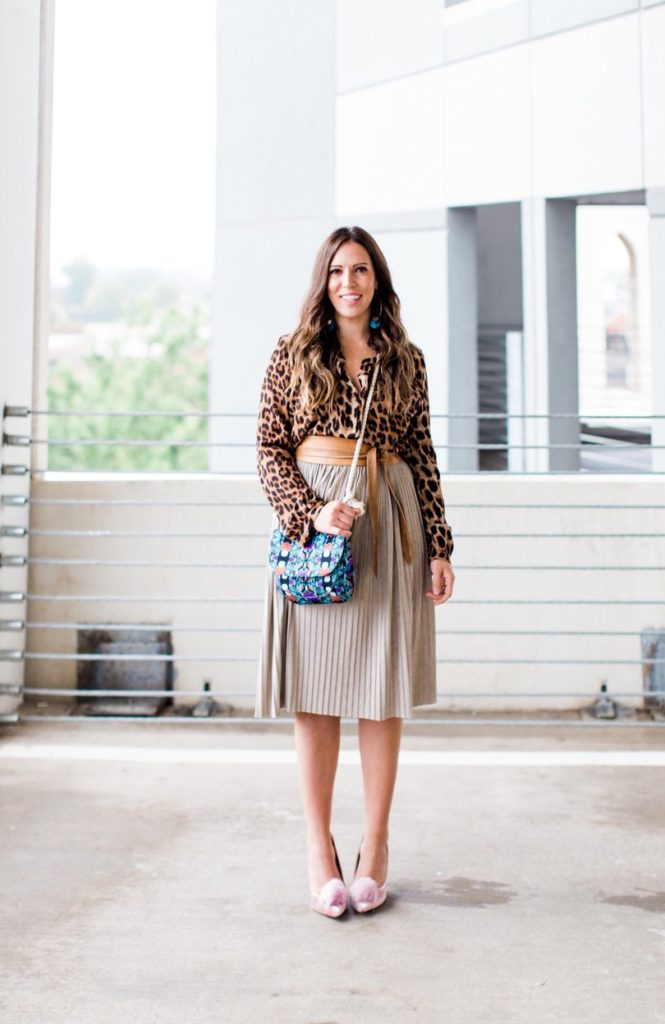 Image via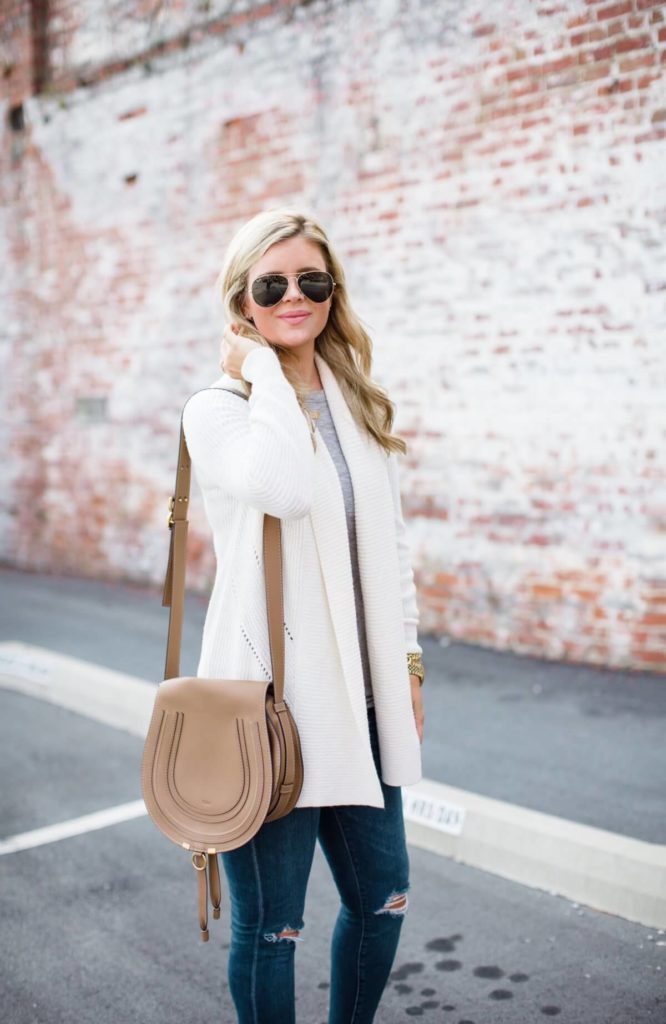 Image via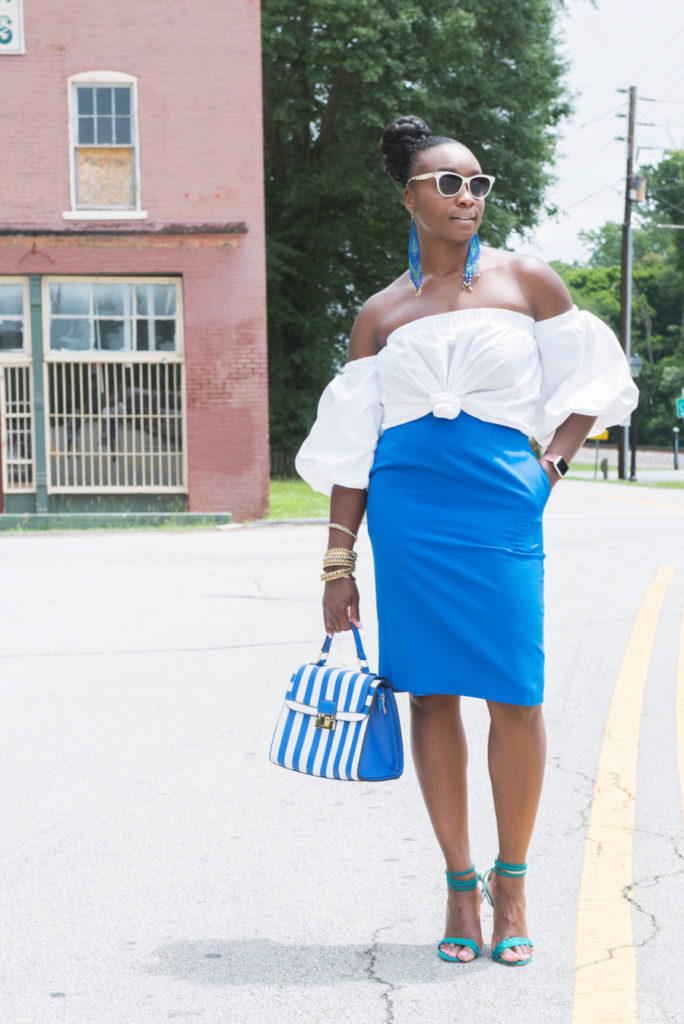 Image via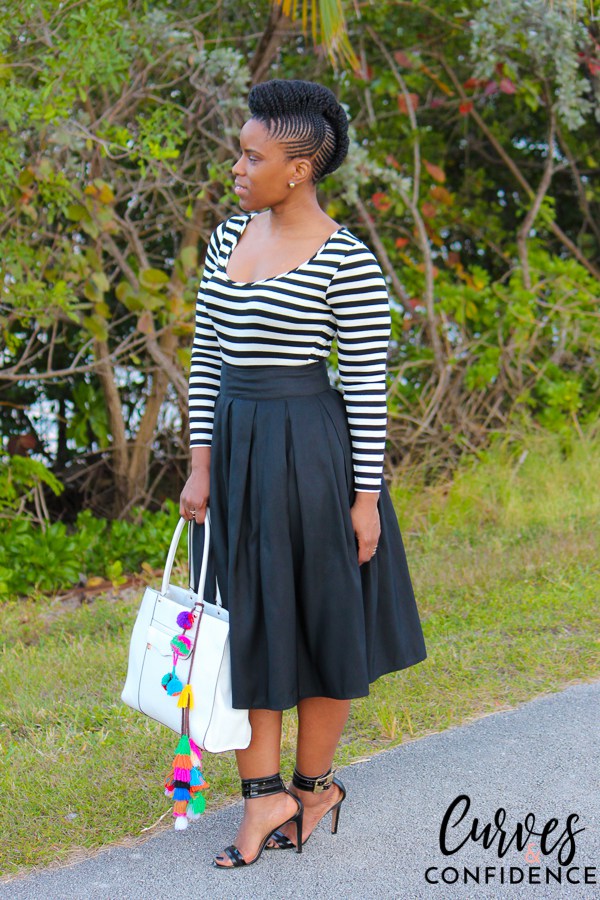 Image via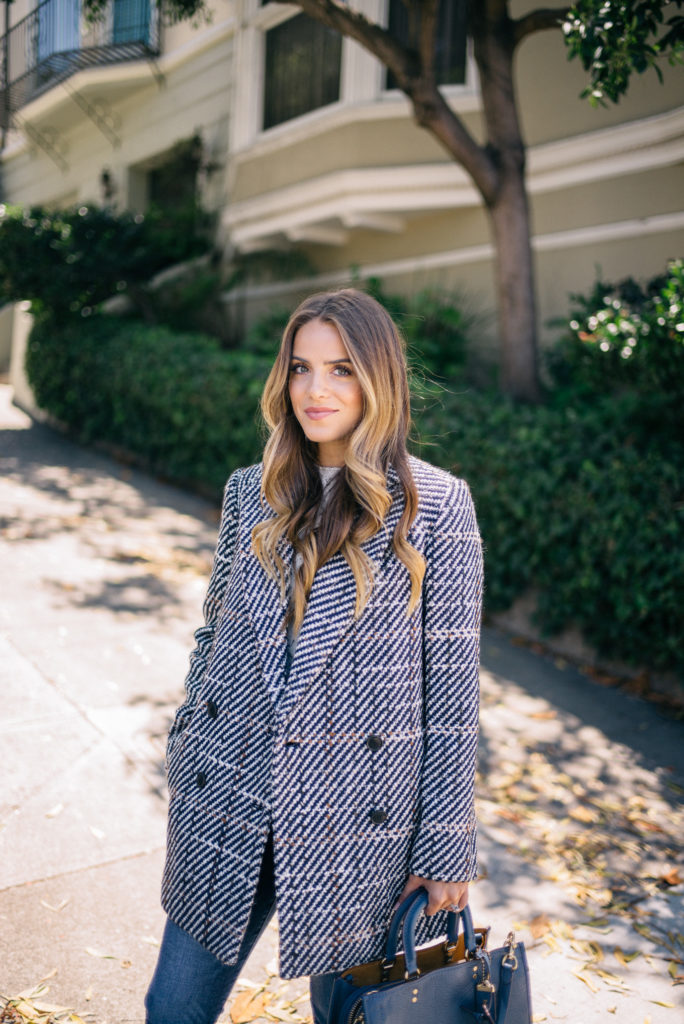 Image via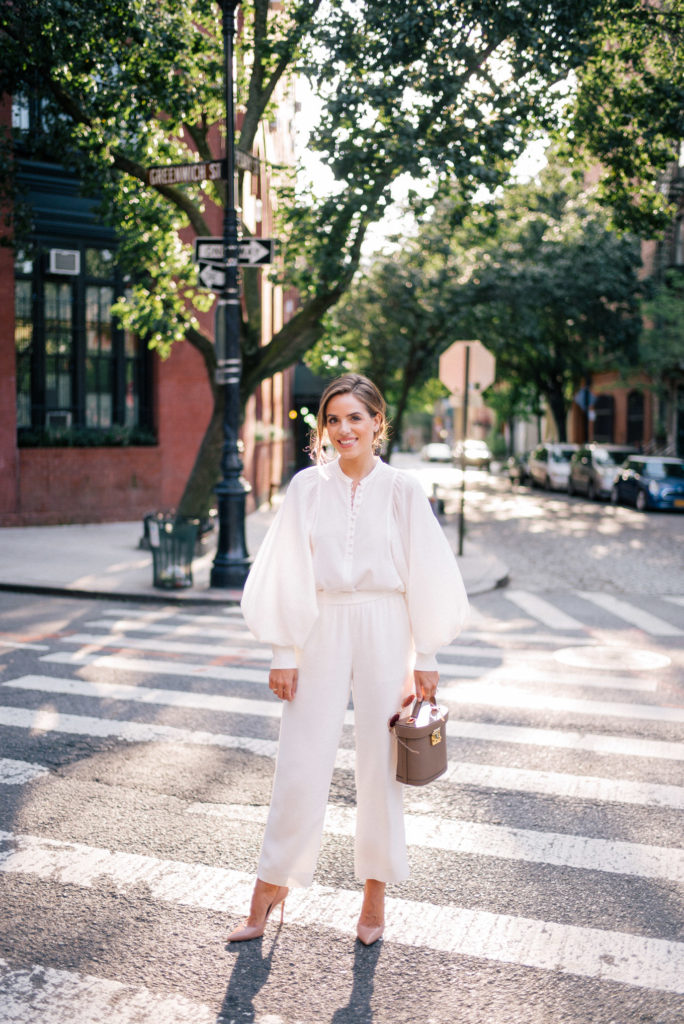 Image via
Ooooof, these outfits are killer and I could go at this all day long. Sigh. Anyway, below is a list of some truly incredible style bloggers who are local to the Charleston, SC, area and who've put together a seemingly endless well of amazing outfit ideas you can try to make into your own. Check them out!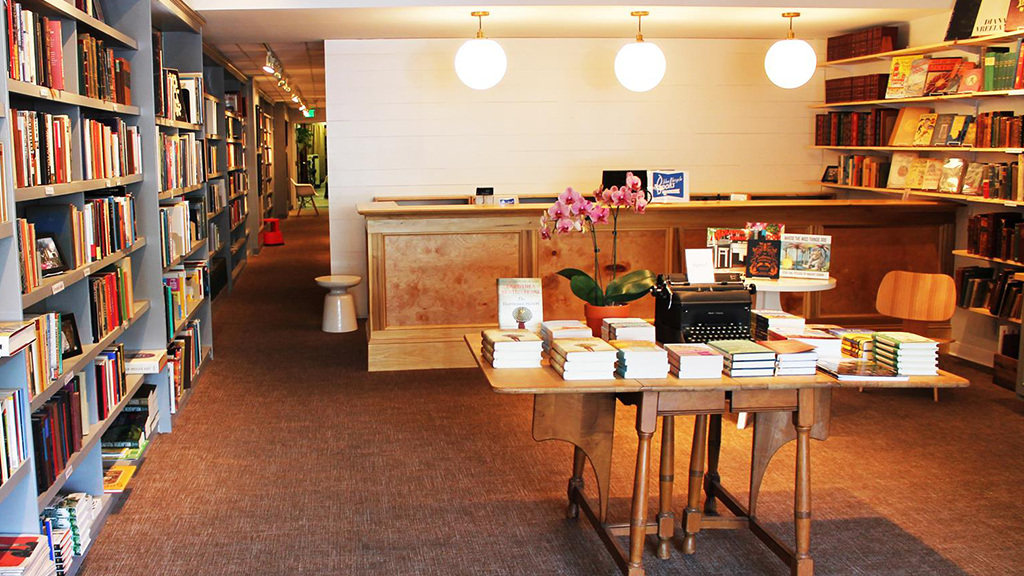 Image via
What Southern-themed Design Your Life would be complete without a Reese Witherspoon mention?? Amirite? I seriously love that woman (and for anyone who has not yet seen her in Big Little Lies, go watch it now…I'll wait). To me, she is the definition of the always-put-together stylish mom who oozes Southern charm and hospitality while looking effortless…perhaps it was the watching Sweet Home Alabama (a sweet but albeit not-great movie) that first planted that seed. She created a lifestyle brand called Draper James, and they put together a pretty legit guide to Charleston last year — An Experts' Guide to Charleston. From where to stay, to what to eat and where to get your coffee fix, they've got you covered.
Also, this is the time of year for festive holiday and Christmas-themed activities. There are a ton of holiday-specific things that you can do in Charleston if you're in the area, and if you're not, take these as inspiration to find similar events in your own city that are on offer this holiday season!
Go see the Charleston Symphony.
According to this article, "Maestro Ken Lam conducts the orchestra's version, 'Holy City Messiah,' with the CSO Chamber Chorus and four guest vocalists at three beautiful churches around Charleston."  It could be a wonderful experience to hear music played in such a magnificent space. If you're interested, you can click here to find tickets and more information.
Visit the Holiday Festival of Lights.
It was named one of the top 10 holiday light shows in America, so it's well worth a visit to kick your holiday spirit into gear. This article describes it further, saying: "Kick off the holiday season with one of the Lowcountry's favorite events: the Holiday Festival of Lights Nov. 10 to Jan. 1 at James Island County Park. Journey through 3 miles of 700 magical light displays of all shapes and sizes. This much-heralded event brings to life holiday scenes and Lowcountry landmarks outlined with 2 billion lights." 2 billion lights! Yes, you read that correctly.
There's also a full calendar of events that are going on available here and here, so be sure to check them out! And like I said earlier, if you don't live in the area, discover activities that are going on around your own city to make the most of the season!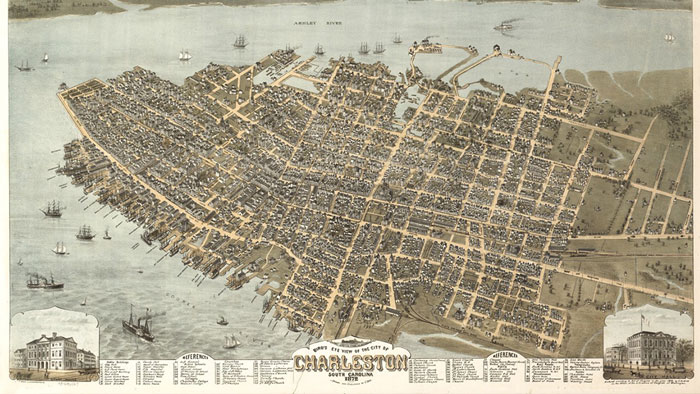 Image via
The allure of Charleston has been drawing people to work, live, and visit the city for years. This article provides more context, saying, "Known for its Southern hospitality, elegant charm, cobblestone streets with well-preserved structures and unique culture, Charleston was named one of the Top Ten places to visit in North America by Cond' Nast Traveler Magazine." Being able to design your own life with a little bit of Southern influence means actually getting to know a bit about the city first.
Charleston was first settled back in 1670 and has a long and rich history — one of the "longest and most diverse in the country" according to its Wikipedia page. Again, I'm not going to pretend I possess a wealth of knowledge on the topic, and exploring a bit about the city is new for me. But, as a citizen of this country, I think it's fundamentally important to have a thorough understanding of American history, and understanding the historical significance of Charleston, and the part it played in the Civil War and beyond, is crucial to that understanding.
I, myself, definitely fall short of this. The older I get, the more I'm faced with gaps in knowledge about what happened where throughout the course of American history, and I'm a little embarrassed by it. But, that can change! It's never too late to start learning about a place, and even if I haven't physically been to Charleston, there's no reason to let that hamper my ability to explore it more. Below is a short list of relevant podcasts to explore if you want to know more — I personally love learning this way, because I think it's a great way to listen and learn on-the-go, in the car, or commuting to work!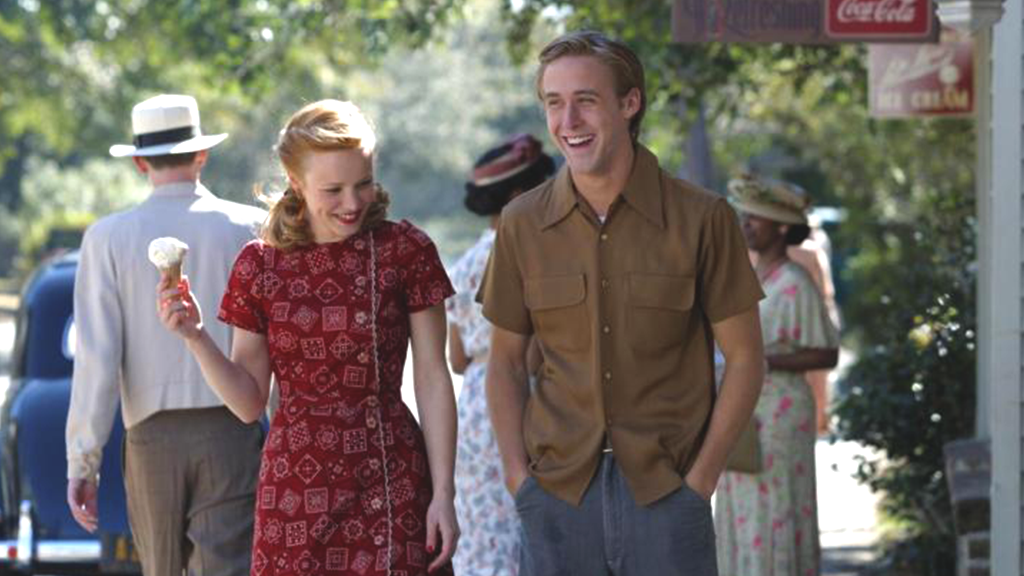 Image via
Has anyone in the history of the world ever been able to sit through a viewing of The Notebook and not have the sudden urge to meander along a deserted street in some small Southern town whilst wearing a vintage wrap dress, walking hand-in-hand with a charming Southern gentlemen, and watch as the Spanish moss hangs romantically from the oak trees in the distance, all while you sip coke from a glass bottle?! No?? Just me?? Watching that movie was the first time I thought to myself that a good goal in life would be to have enough money to move down South and buy a gorgeous, stately house with a porch to drink mint juleps on. Movies — often sweeping romances — always provided a small window into what a life living in the American South would look like, and these are a few of my favorites movies that did that. (Don't judge me for the first one listed, it's a goddamn beautifully-shot movie.) Check them out!
The Patriot
The Notebook
Gone with the Wind
Cold Mountain
Sweet Home Alabama
Thanks for reading, and I'll see you back here next week!