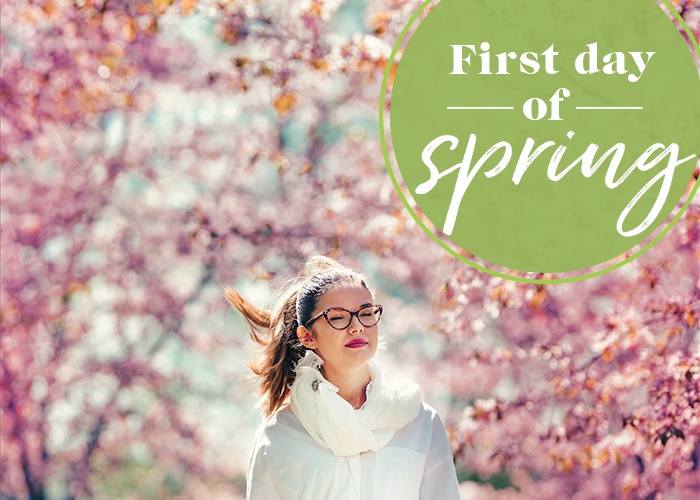 To see all of the posts in the Design Your Life series, click here!
Hi all! Back again with another installment of DYL — this one was timely and super exciting to put together because it gave me a chance to scroll through an insane amount of springy desserts, pictures of flowers, and adorable clothes. It put me in a Great Mood, to say the least. So, if this reading this doesn't rub off a little joy on you, I don't know what will. Tuesday was technically the first day of spring, and my wedding anniversary too! So, a super special day overall. That means we're already two days into this blessed season, and we aren't going to let any snowstorm barreling through the tri-state area dampen our springtime spirits.
As I write this, it's lightly snowing outside and I've intentionally faced my chair away from the window (and also set a picture of an oversized bouquet of peonies as my desktop background to help elevate the mood). That being said, spring is probably my favorite season (although damn, fall is a cloooooose second), and I get positively giddy when the weather starts to turn warmer, the days get longer, and the smell in the air distinctly changes. I get to run outside in the extended evenings, bake a ton of seasonal desserts, and spend more time outside. High fives all around.
But, spring doesn't need to be your hands-down favorite season for you to thoroughly enjoy it. Maybe in the past, you've let spring pass you by without really soaking it all in. Which is understandable seeing how fleeting this season is…but perhaps that makes it all the more sweet. So, let's talk about all thing fresh, fun, colorful, and happy  — this is Design Your Life SPRING! YAY!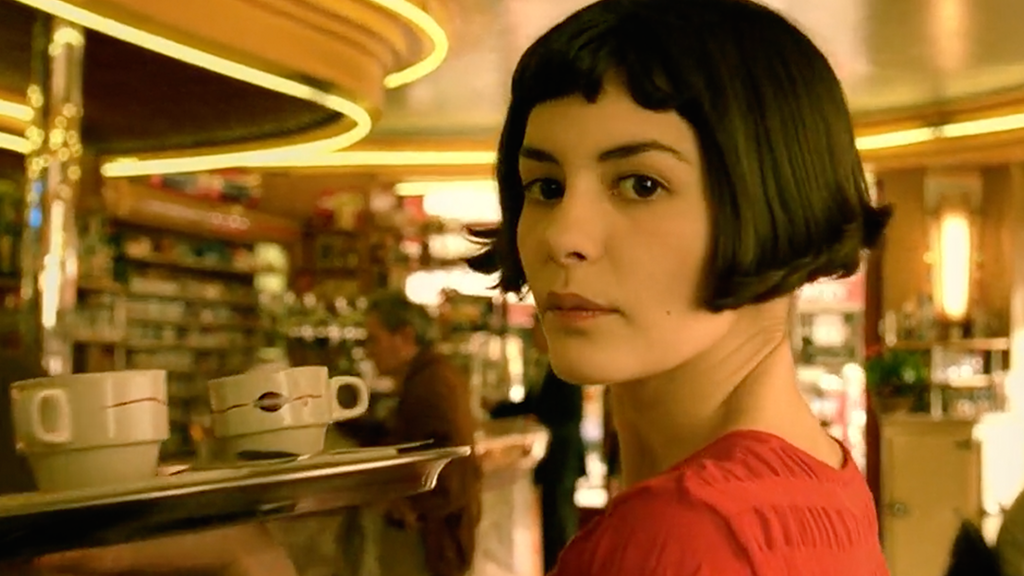 Last week, I rewatched the movie Amélie, which is just an overall treat and a great thing to watch in anticipation of warmer weather and being outside a hell of a lot more. It's set in Paris, and the sets and production design add to the film's sense of fantasy and whimsical nature. The whole thing has a green, yellow, and red sheen to it, which was inspired by the paintings of Juarez Machado and done intentionally to create a strong vintage feel. Amelie's wardrobe is fun, feminine, and colorful — definitely the sort of fashion inspiration that you need to make your wardrobe more distinctly Spring Chic. From burgundy skirts, to red polka dot shirts, her look is bold, quirky, and unique. There's certainly a way to update the look so it doesn't look like you're running around in Amélie Poulain cosplay all season long, and still wear clothes that are colorful.
Below are a few items I've pulled from various websites that I think would help inject a sense of Amélie's playful style in your own clothes. Take a look!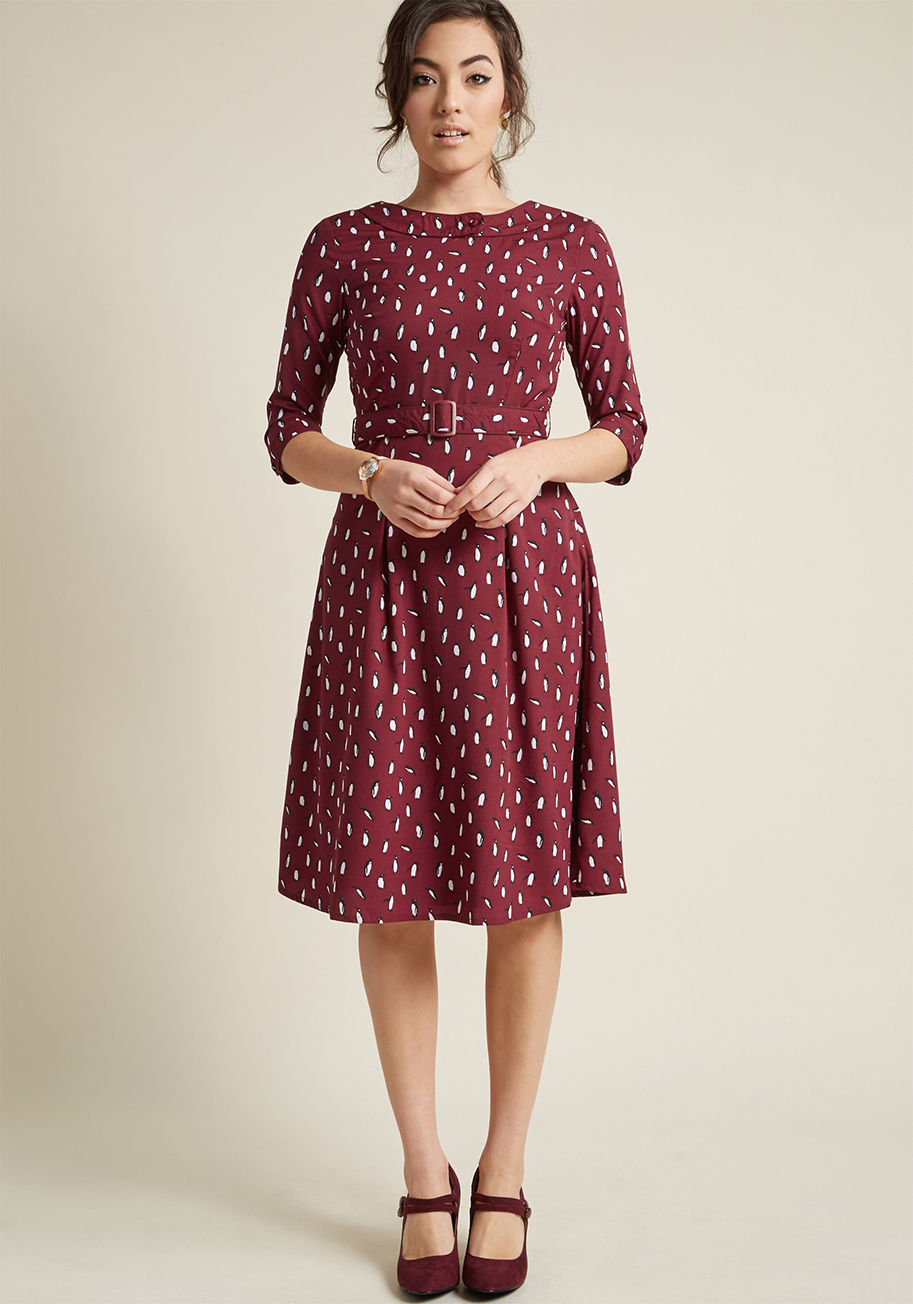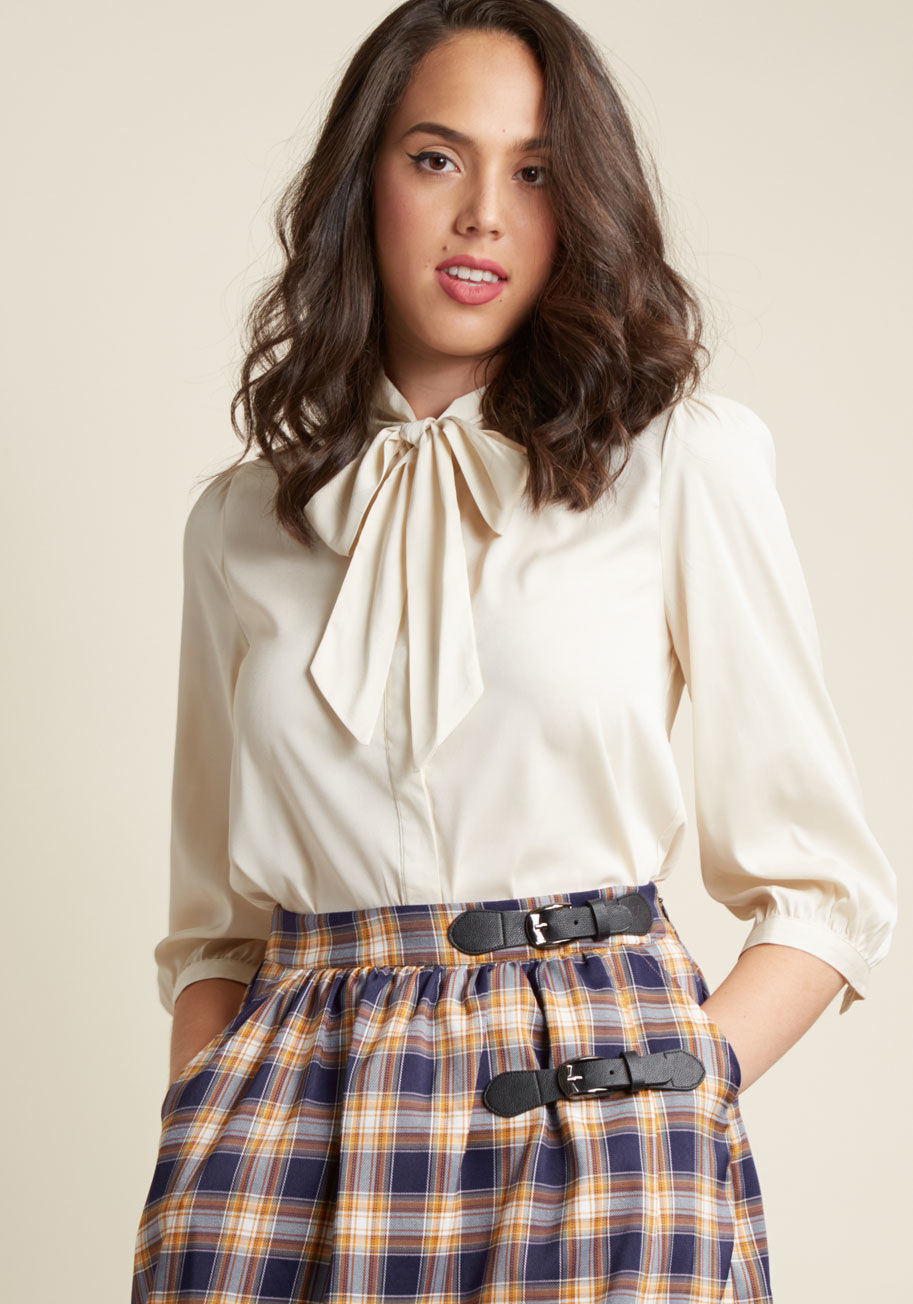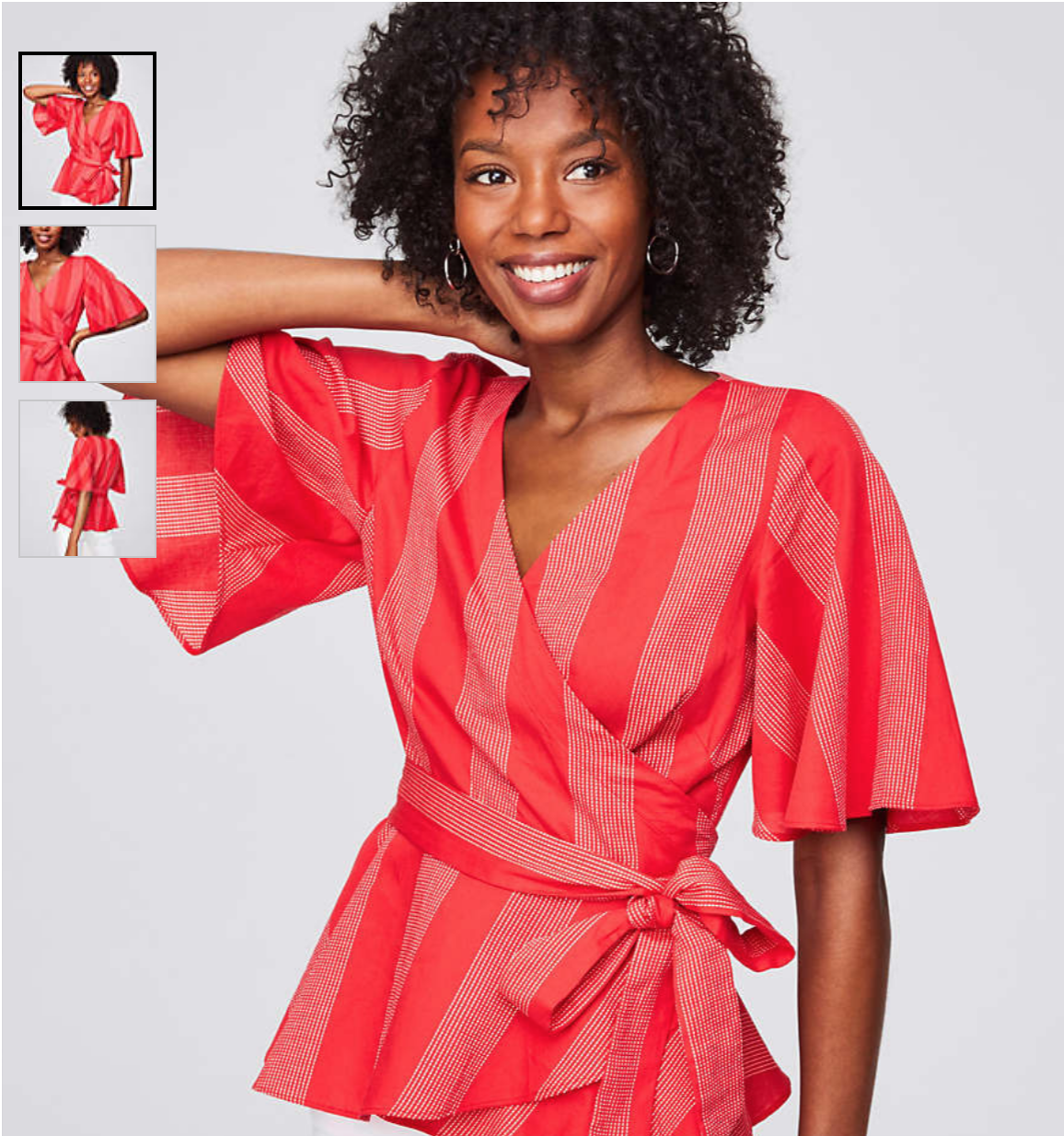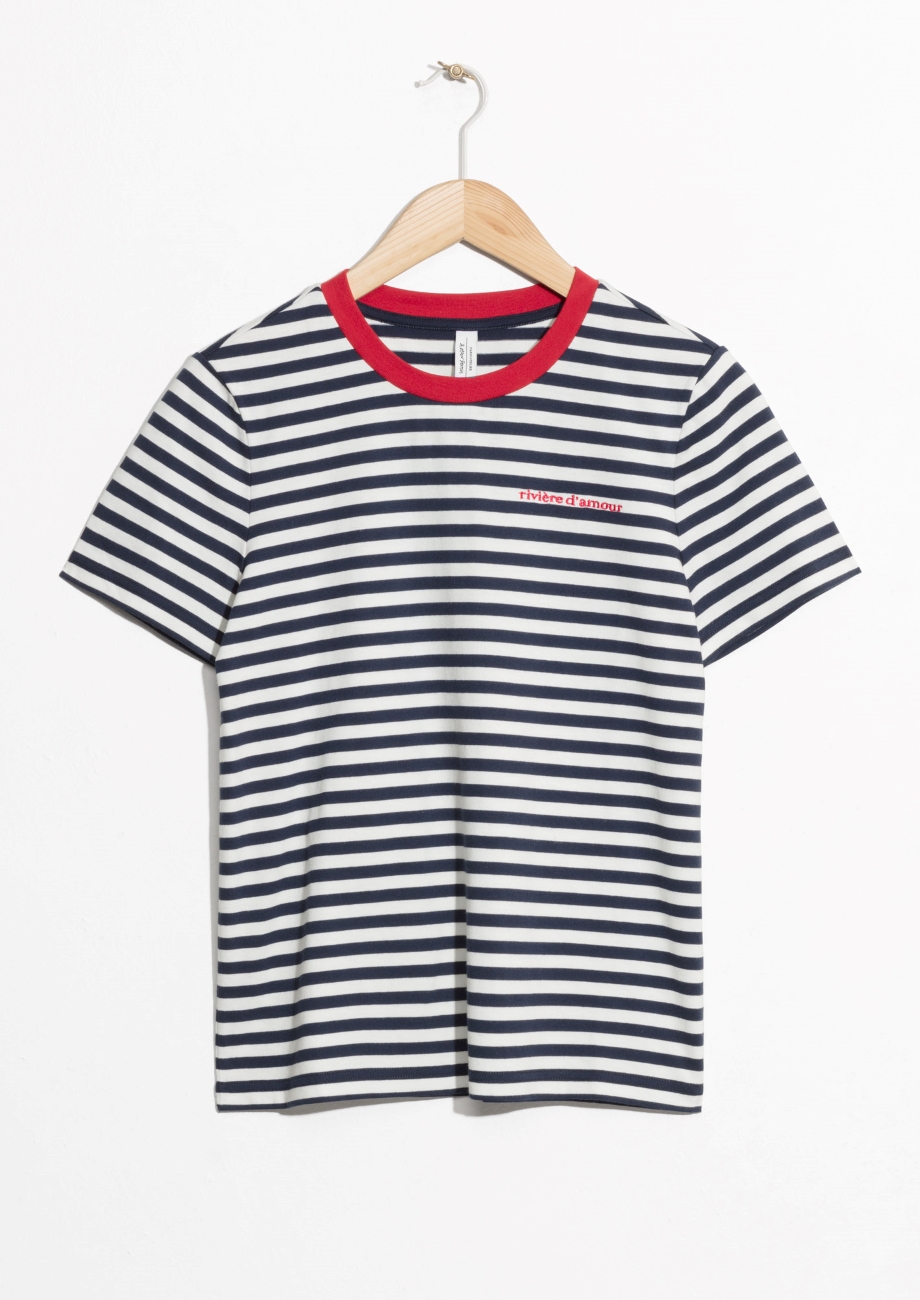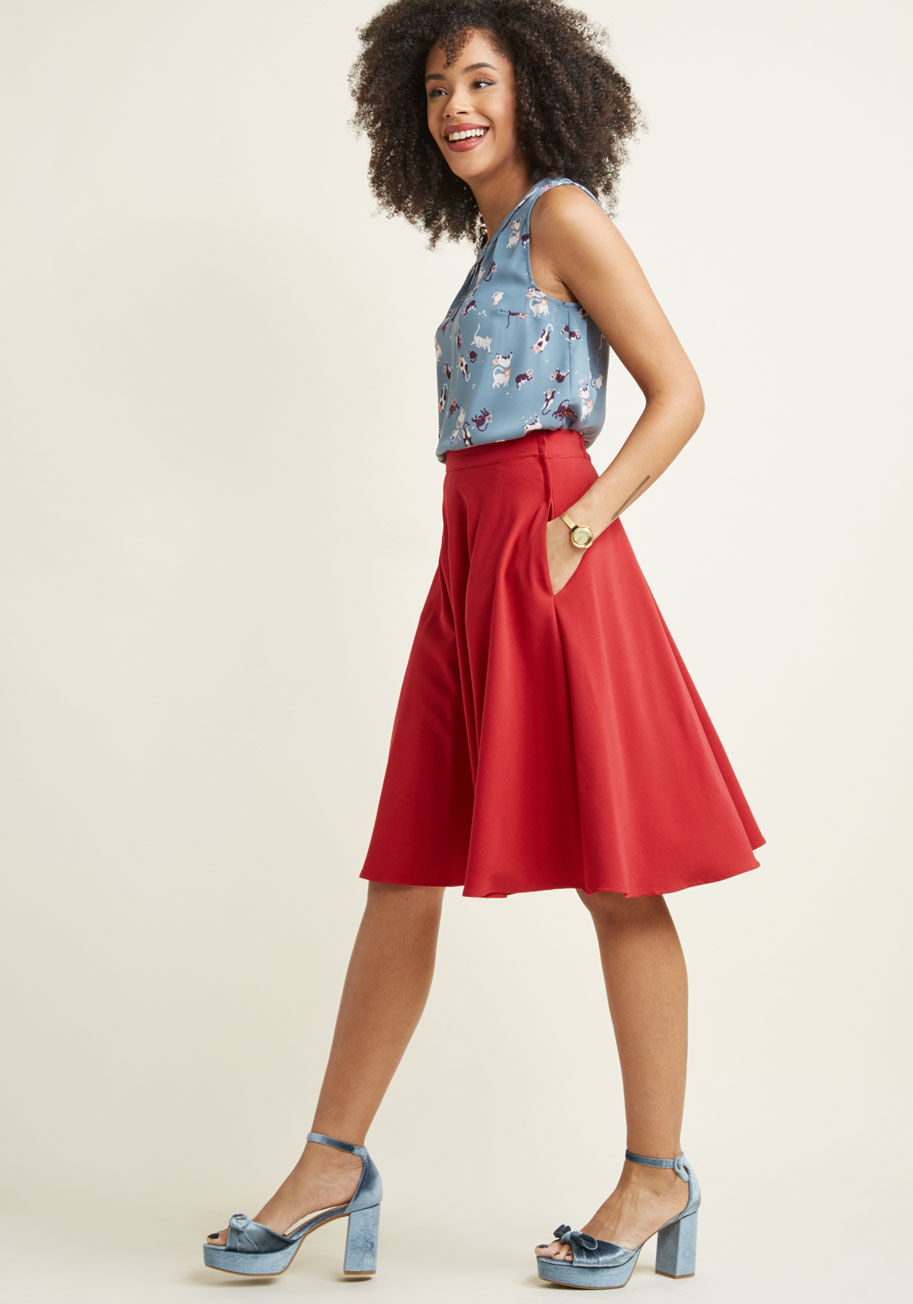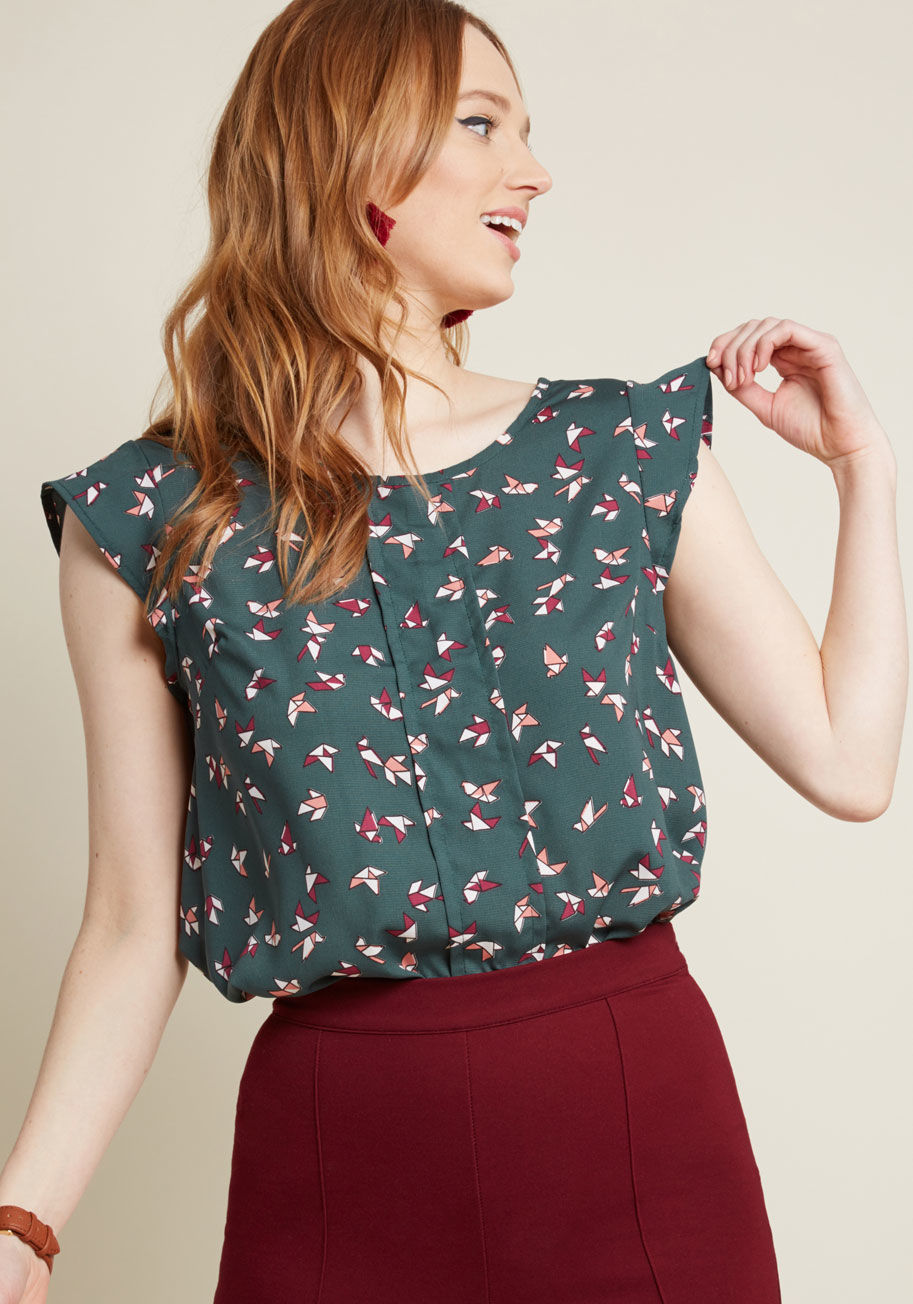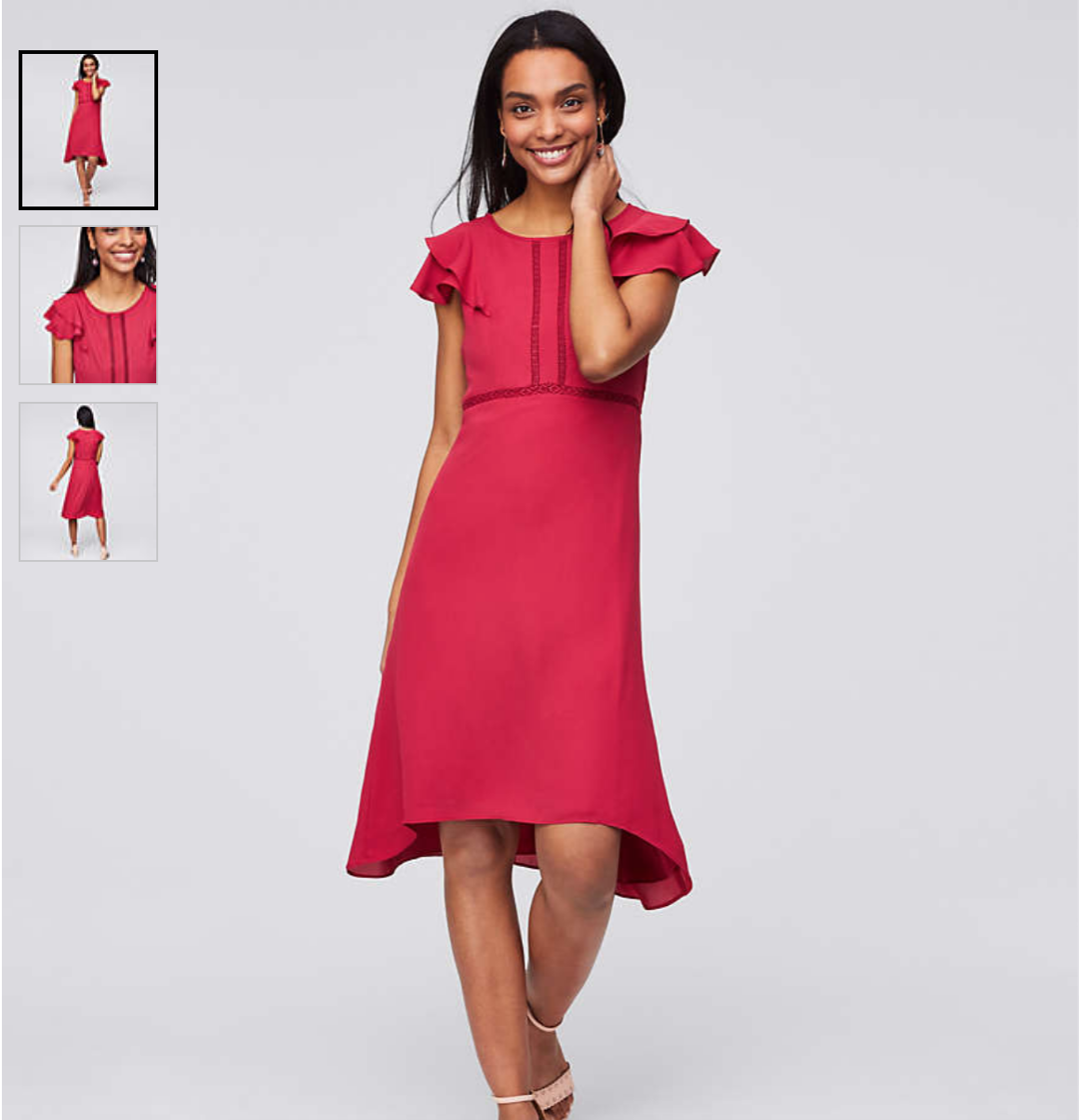 Lots of red, as you'll notice — that's one of the colors she wears most in the film, and it's super bright an happy. Perfect for spring!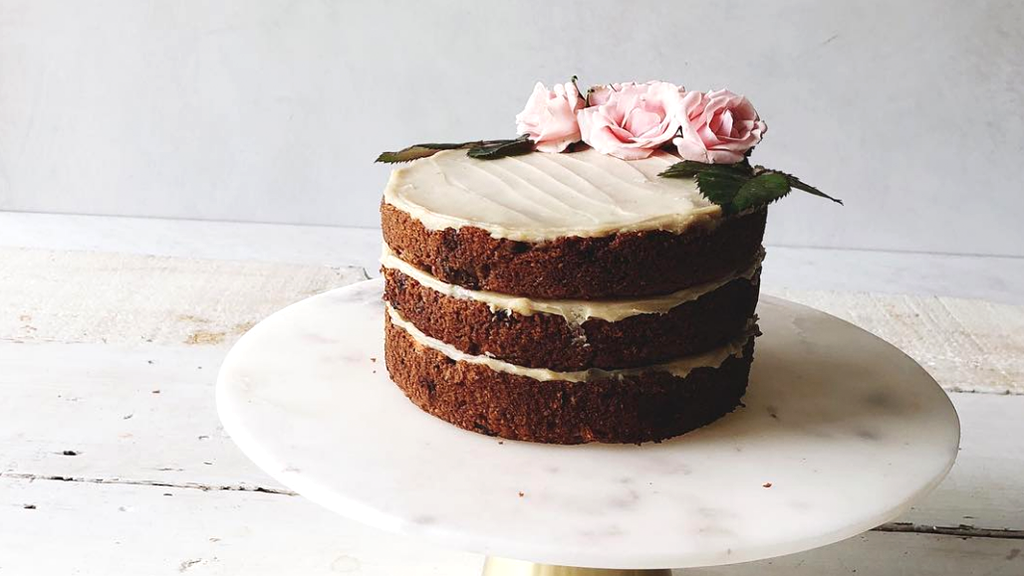 A shameless, over-the-top springtime dessert is a must to celebrate this season properly. Someone asked me if I was feeling so in the mood for cake in particular as a result of Harry + Meghan announcing that they were having an elderflower flavored spring themed cake for their May nuptials, to which I replied "no," but also "hell yes I can get behind that!" While finding a place to source a slice of cake as bespoke as the ones below, any seasonal dessert will do. Think lemon bars, strawberry pretzel trifles, lemon olive oil cake, springtime oreos, etc. Even if you have to set aside a weekend afternoon or evening to whip one up for yourself, DO IT! I was just tweeting yesterday about how much time I've lost to scrolling gorgeous cake accounts on Instagram, and just looking at the fresh-floral topped cakes gets me in the mood.
Like I said, I could scroll endlessly through these photos, but you get the point. I should also mention that I am firmly team #FrostAllSides and can't get down as much with the naked sides that go sans frosting, but one can't deny that these sure are pretty to look at. That being said, simply make it a point to embrace the flavors of spring, go nuts, and indulge in something over-the-top like these and you're set.
Also, on a more savory (and slightly healthier note), one of my favorite food bloggers, Heidi Swanson from 101 Cookbooks, also has all of her (vegetarian) recipes categorized by seasons. The spring gallery is filled with recipes that incorporate the best that season has to offer in terms of produce, and they just look all-around lovely. My favorites include Chive Pancakes, Simple Tomato Soup, Strawberry Rhubarb Crumble, Spring Pasta, and her LOVELY looking Dragonfruit Vodka Tonics!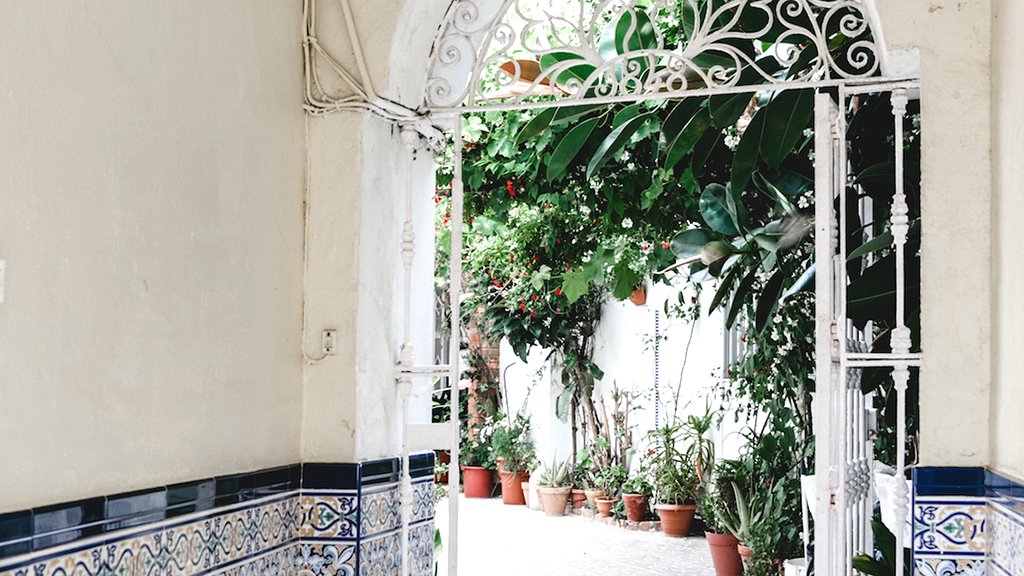 When you have the flexibility of warmer and longer days, now is the perfect time to learn (or relearn!) things about your neighborhood and the local community. Ask yourself questions like:
Does your town have a library? Have you ever been to it?
Are there any local volunteering programs that need help planting gardens or cleaning up local parks?
If you had to recommend three foods to eat or restaurants near where you live to try, what would they be?
Are there are any natural preserves or parks around you that you haven't been to?
Any vintage, thrift, or secondhand stores that you can spend an afternoon wandering around?
Have you walked around your block or just driven by it? What can you see if you slow down and walk to where you're going instead of taking a car everywhere?
Are there interesting buildings, things, or places worth photographing or documenting?
If you're living someplace for a while, it's easy to fall into the same patterns and loops of behavior and habits. I'm reminded of that when people come to visit me in the city and ask "what's good around here?" It always takes me way longer than it should to recommend a few different places to try and it makes me feel as if I'm not taking full advantage of my surroundings. After all, I love this Marcel Proust quote that says, "The real voyage of discovery consists not in seeking new landscapes, but in having new eyes."
If you feel like you've got a good enough handle on where you live, then an alternative activity that requires a good deal of learning is to research seasonal produce, how to grow them, and what to make. Gardens are not for everyone and do require a good deal of space, time, and energy to keep up with, but they are enormously rewarding when you do. I kept a garden for two summers in my parents' backyard after having moved back home after college. Going outside to check the plants and water everything in the mornings before work felt amazing. It was a simple 15-minute window that I'd spend out in the warm spring and summer air with a cup of coffee, and it set me up for a great day. Highly recommend!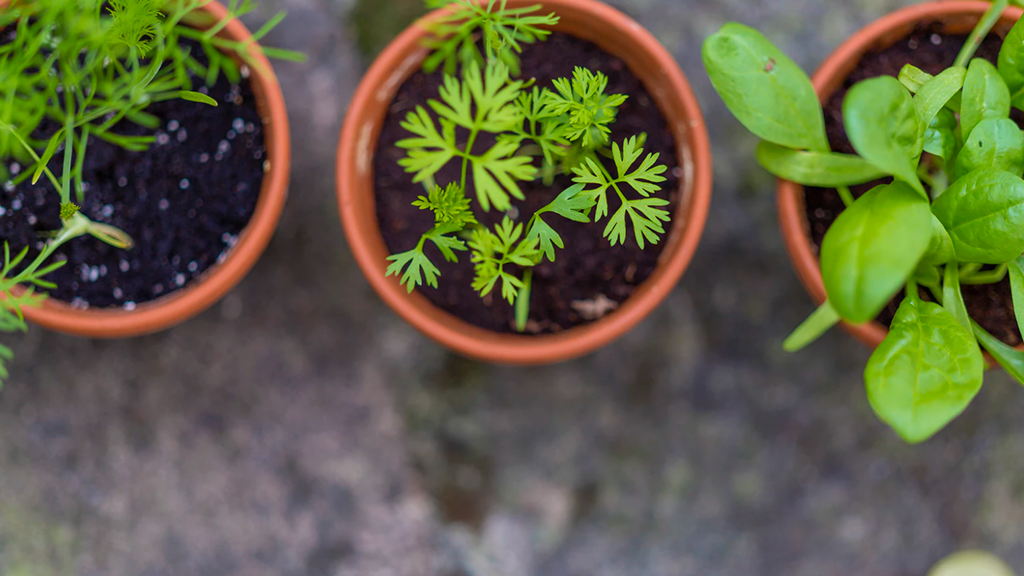 Keeping in line with the above rec — something outside, of course! What a blessing to be able to spend extended periods of time outdoors without freezing your ass off while clutching multiple layers of jacket + sweater as close to your body as humanly possible. No thanks! Spring is all light jackets, picnics, iced coffees, and long walks through the park or your neighborhood. BLESS!
That being said, if roaming around outdoors isn't your cup of tea or all that exciting sounding, take a time to do a fun DIY like a window garden or herb box. See what I did there? We're bringing the outside in. In fact, a few years back Chelsea and I put together a fun post for turning a dark corner into something bright and beautiful. Some pots, plants, and craft paint can transform a space and make it feel fresh again, just in time for spring. That one is easy to plow through in one afternoon and will provide enjoyment for the entire season.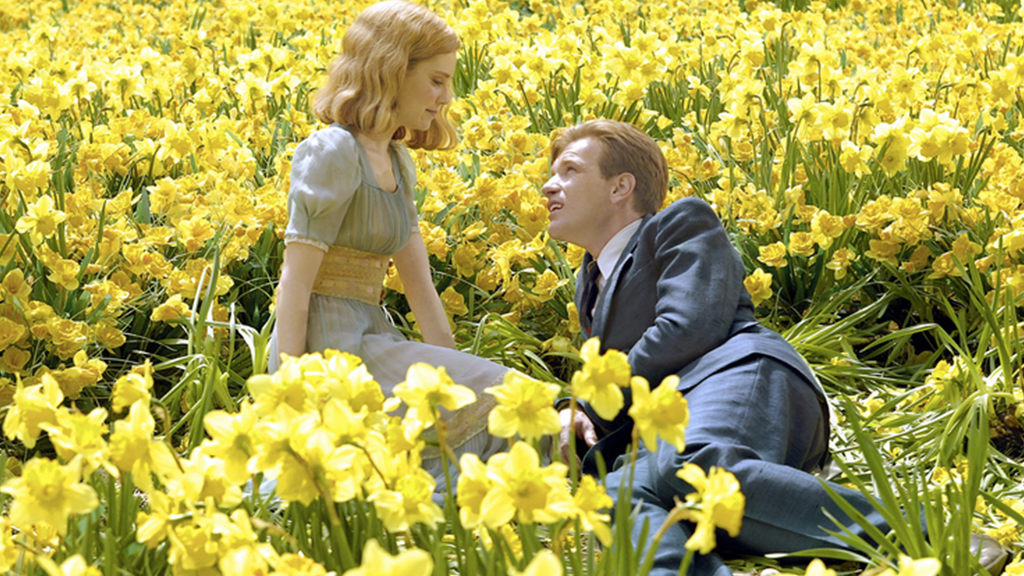 Image via YouTube
Ahh, we have arrived at the last and final part of this DYL — are you feeling lighter and happier yet?! If not, let me suggest some awesome movies that will put you in the mood.