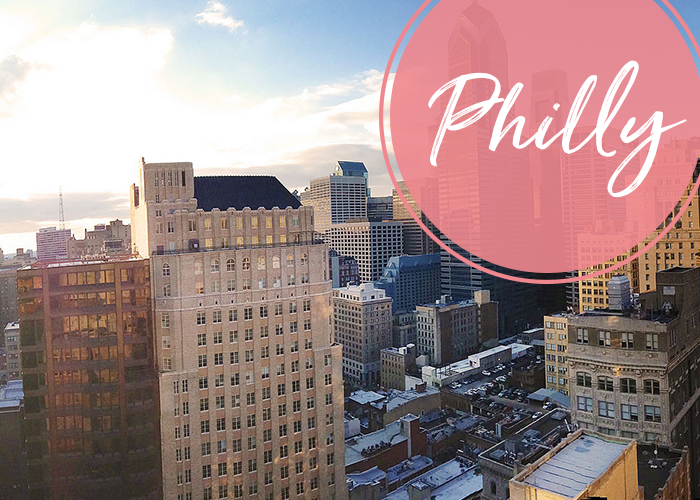 Image via Flickr
Hi, and hello! Welcome to another edition of Design Your Life! This week I'm going to be your de facto ~virtual~ tour guide and take you through a city I've had the privilege of checking out several times over the past few years: lovely Philadelphia, the city of brotherly love <3 Off to a sweet start, aren't we? To me, Philly has always felt like a much more chilled out version of NYC, and the fact that it offers up fantastic food, drinks, shopping, historical sightseeing, AND is cheaper to live in scores major bonus points. (Why haven't we all moved there yet???)
Growing up in New Jersey meant that I had a lot of friends who went to college there, and since I went to school in-state in NJ, I met a good amount of people who grew up in the suburbs surrounding Philly. Although I had visited the city several times during my childhood, and throughout the course of college to visit friends, it really wasn't until I moved to NYC three years ago that I was able to really contextualize Philly. I finally had something to compare it to, which helped me identify the things I loved about it with more clarity. Now, going to Philly is a treat for me, and a chance to unwind a bit from the absolute craziness that is New York. Strolling Philly's various areas, like Penn's Landing, Rittenhouse Square, and Fairmount Park feels refreshing, since historical and impressive architecture is almost always within view. Ahhhhhhhh, breathe in that history.
So, with that said, let's jump right into this Philadelphia-centric installment of Design Your Life. Here we go!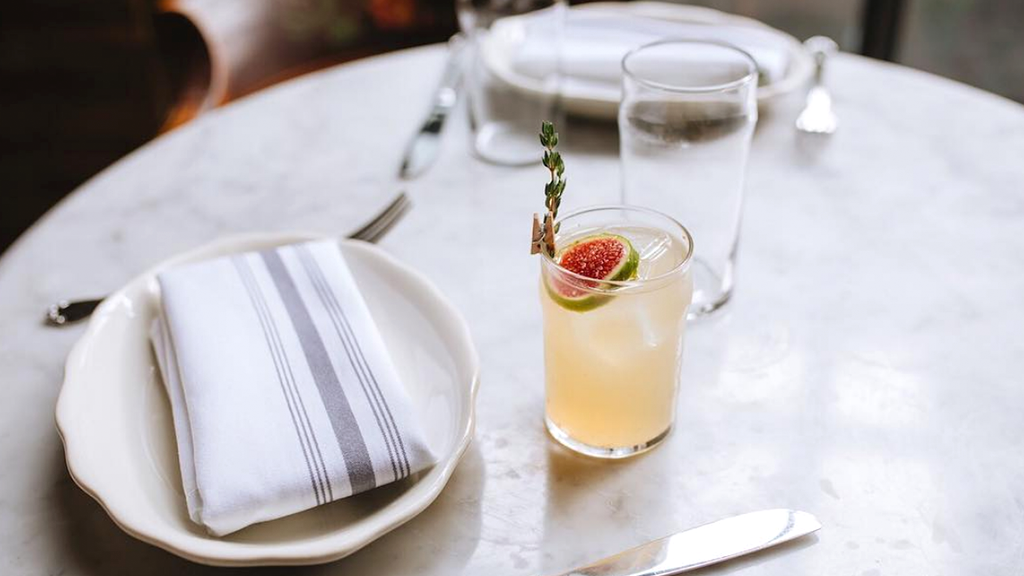 Of course, no Philadelphia-themed post would be complete without the inclusion of cheesesteaks if you're doing any eating at all. If you're from the East Coast area (or have even watched any food/tourist themed video about the city of Philadelphia), you've surely heard of the two most famous places to tuck into some authentic cheesesteaks — Pat's and Geno's. However, there are a TON of places that offer up fantastic versions of these delicious sandwiches. I have to say, I'm much more a fan of the roast pork + broccoli rabe combo, and this article rounds up a ton of places to seek them out.
And if you don't live near Philly to grab one out, you can easily make it at home using this recipe! There are so many other delicious things to eat outside of the standard cheesesteak fare. Check out these articles that provide some
One other specific place that I can recommend, as I've been there twice now with friends, is a lovely restaurant called Harp & Crown. One look through their Instagram and it's super clear that this place offers up not only an incredible selection of food and cocktails, but is just drooooool-worthy in terms of the interior aesthetics. Take a look:
Gosh, it's just so pretty to look at, and being inside is even more lovely. Last time my friend Rachael and I were there, we posted up at the bar for happy hour and ordered their house cocktail (blueberry bourbon lemonade), a bar pie pizza, popcorn, and a cheese plate. You know, just going light that night. Also, BONUS they have a teeny, two-lane bowling alley upstairs?! You could just spend hours in this place. Highly recommend!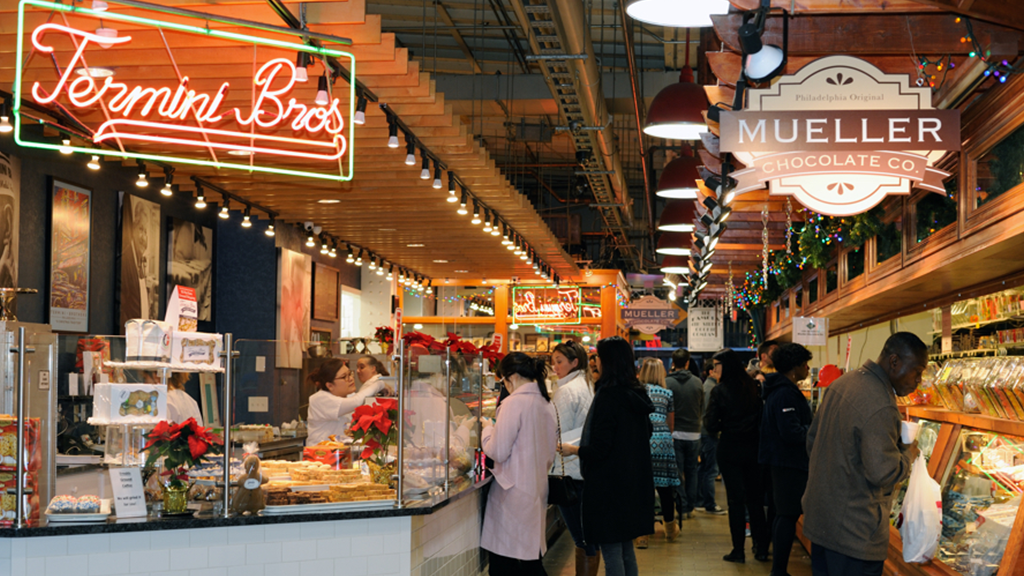 Image via Philly Mag
Much like New York, there's always SO much to do in Philly at any given time. If I were visiting the city, my personal focus would be seeing as many historical things as possible (which I'll talk about more in the "To Learn" seciton), but that's not everyone's cup of tea. Fear not, there are a ton of other cultural, food, and shopping activities in which you can partake. Here are just a few things I've done during my time in Philly.
Tired Hands Brewery.
This is a fantastic brewery that Joe and I have been to several times. It's actually a little bit outside the city, but 100% worth a trip. They have a selection of really interesting and complex beers on tap, and they offer simple and super fresh fare like bread with various housemade butters, candied bacon, and grilled cheeses.
Reading Terminal Market.
This might be a super #basic suggestion, but no trip to Philly is complete without a visit to the Reading Terminal Market. Visit Philadelphia describes it as "the nation's oldest continuously operating farmers' market." Established in 1892, the one-stop shop houses everything from local produce and meat to artisanal cheeses and raved-about donuts and other incredibly delicious desserts. It's also home to the "best sandwich in America" – DiNic's roast pork. You can become utterly lost and distracted within the labyrinth-like layout of the market + the intense food aromas that surround you once you step inside. Trust me, this place is 100% worth a visit, and you'll be sure to leave with a very happy tummy.
Shopping.
Did you know that clothes and shoes are tax-free in Philly? Rad, now you do. There are a couple of really dense and varied shopping areas within the city, which include: Rittenhouse Row, Old City, and 13th Street in Midtown Village. Below are some fantastic articles that will walk you through specific stores to check out. And if you don't live near Philly, don't sweat it. Dig deep to check out some of the less frequented, vintage, or unusual stores in your are and you might be surprised at what you discover!


While I'm sort of unqualified (scratch that, 100%) to comment on the fashion scene in Philly, I can comment on what I think a person visiting a new city for the first time (and intends to do a shit ton of walking, but also wants to look super cute) should wear. These wardrobe basics are applicable to any city, really, not just Philly. These are just some key items that will make your day better, because you'll be dressed and ready for anything.
Comfy, chic walking sneakers.
Here's looking at you, 10k-step tracker. If you're going to walk yourself around all the wonderful historical sites, shops, and monuments, you better have comfortable shoes on to do it in. These Superga brand shoes below are comfortable, very highly-rated, stylish, and affordable!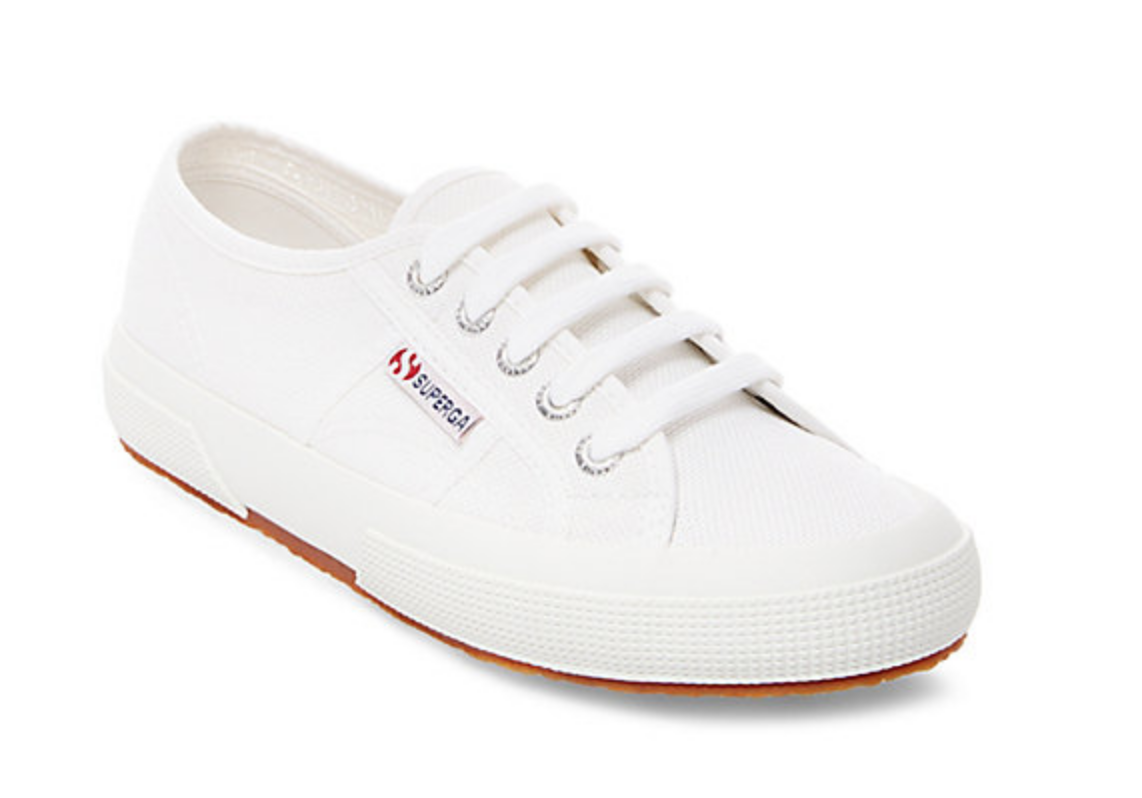 Superga Womens 2750 Cotu Canvas Trainers
High-waisted jeans.
You know, to hold it allllll in whilst you're inevitably (and deservedly) drinking and eating your way through the city.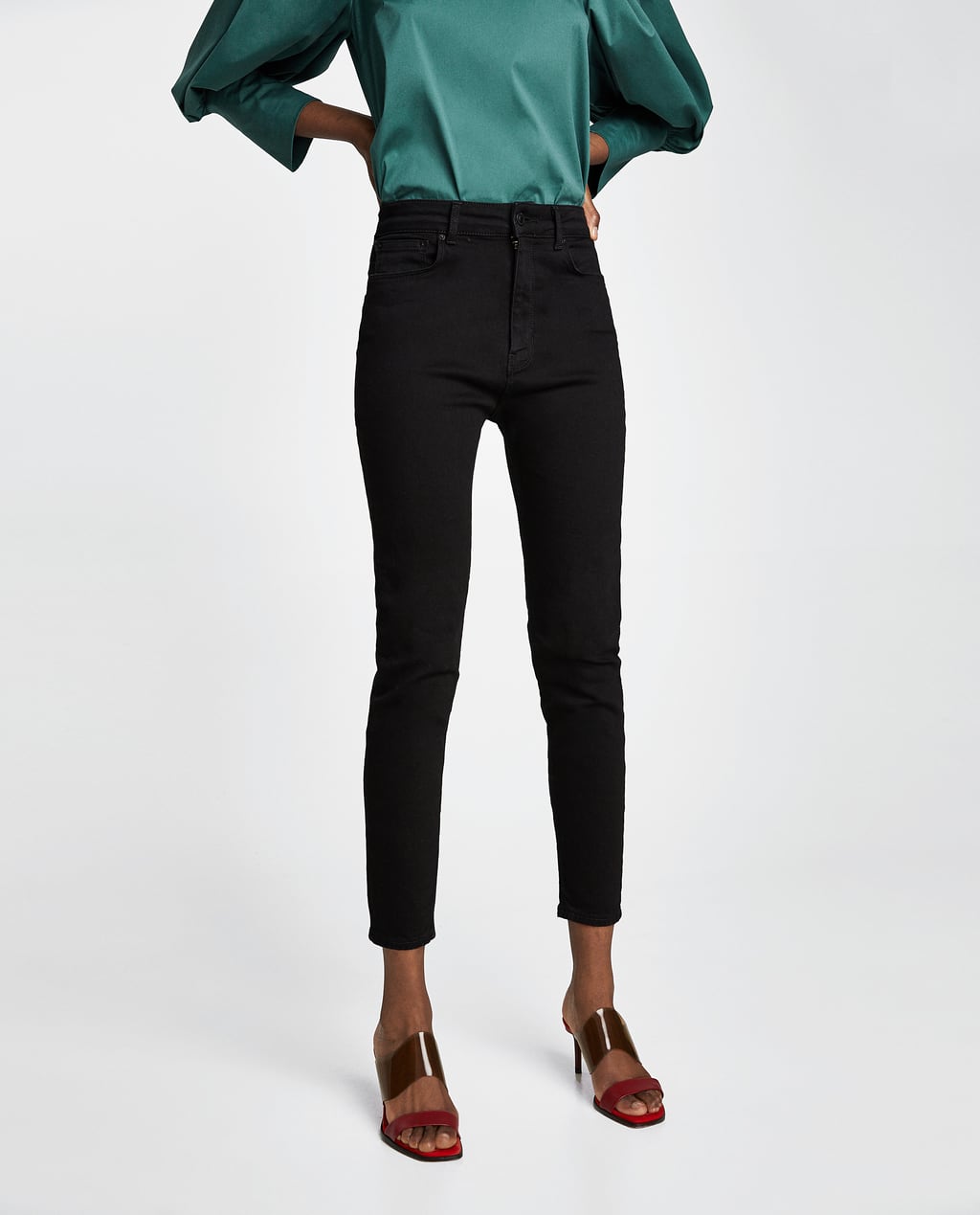 Zara "THE HIGH WAIST " Jeans in Revolve Black
Cross-body bag.
You need hands-free walking and general tourist-ing, and a crossbody bag makes it easy to keep your hands free so you have an easier time snapping pictures while you walk around.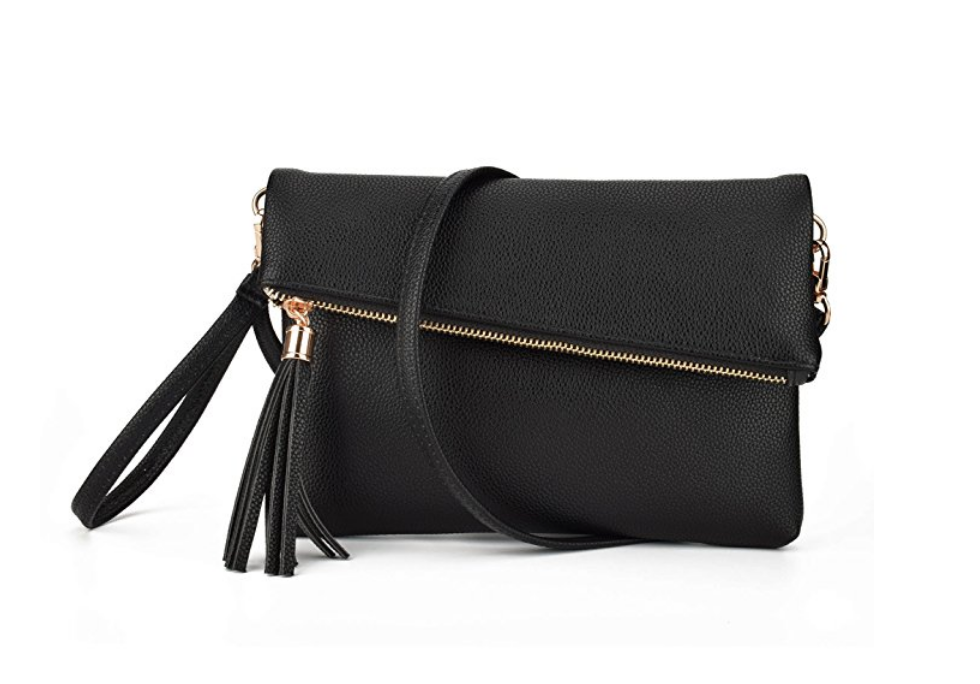 Jiaruo Girls Tassel Fold Cover Sling Leather Crossbody Bag Handbag Purse 
Light Weight Scarf.
Because you simply never know when there's going to be a drastic change in temperature — whether it be in a restaurant, store, or museum — and having a nice, light-weight scarf to wrap around your shoulders for extra warmth is a must. I love this guy below, which is super affordable and comfy looking!
Cotton Scarf Shawl Wrap Soft Lightweight Scarves And Wraps For Men And Women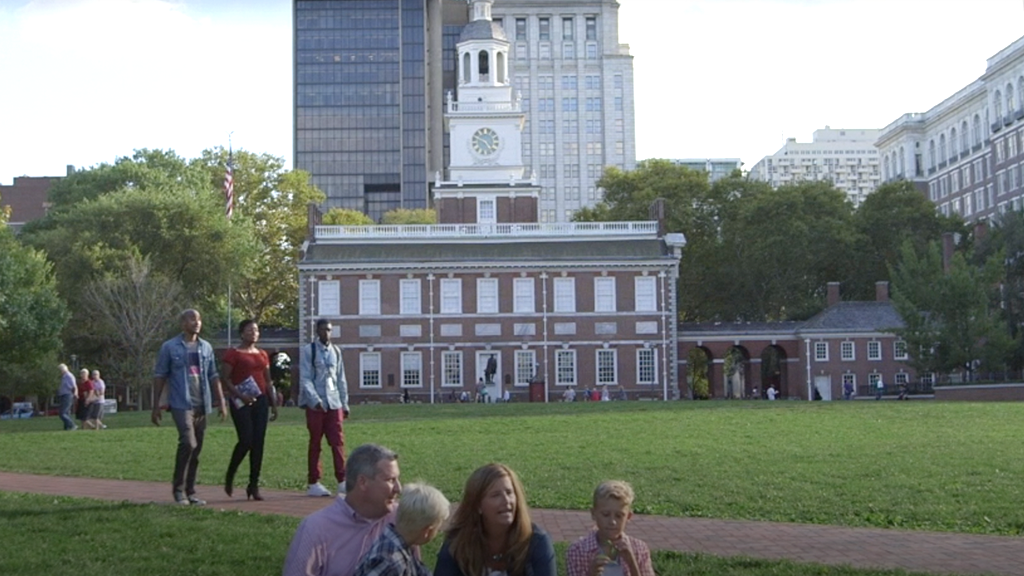 Besides making your way through a few articles about the history of the city, which are beyond interesting, you should do your best to try and talk to locals or people who might know who have been/lived there. It yields much more fruitful recommendations and tips on what's worth checking out when it's coming from someone with a more intimate experience. That goes for any city or travel destination! You can even try to find social media ~influencers~ from that place, and slide into their DMs to get specific recommendations. (Hey, you never know!)  In this case, I was able to get some valuable insight from Holly's boyfriend, Peter, who lived in Philly for about two years. He can provide a much more nuanced insight than I can as far as things you'd shouldn't miss while there. Here's what he had to say:
"As far as like 'learning' wise, obviously lots of history in Philly. Wandering around Old City for the Liberty Bell, the Betsy Ross House, Independence Hall, etc is definitely worth it. You can check out some awesome free and self-guided walking tours here.
"There's the Philadelphia Art Museum on the other side of the city which is top notch. (LVH here — as a designer reading this I was blown away by and super into this specific rec — the museum looks amazing!)
"Philly also has a vibrant arts scene — new theater goes up at the Suzanne Roberts Theatre and plenty of other locations around town."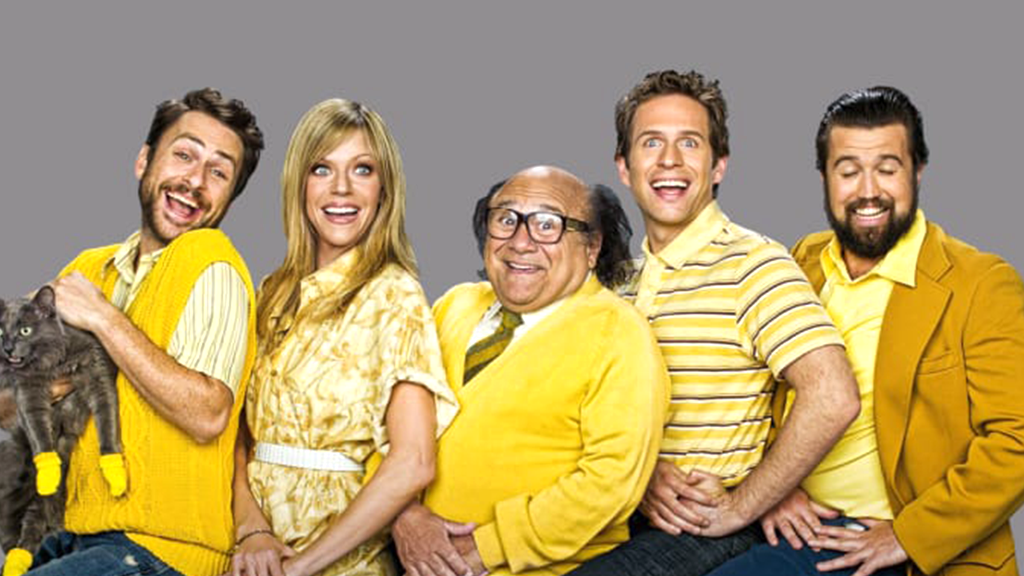 Image via Complex
If you're in the mood to watch something set in Philly, you're in luck! There's plenty of entertainment on offer to fill that hole in your life once you leave the city and its sweet, sweet, embrace. Here are some solid Philadelphia-set options to tune in for, and some historical drama ones that capture the old, rich history of the city. Check them out!
That's all folks, join us here next time for another edition of this series! Thanks for reading =)