Design Your Life: Queer Eye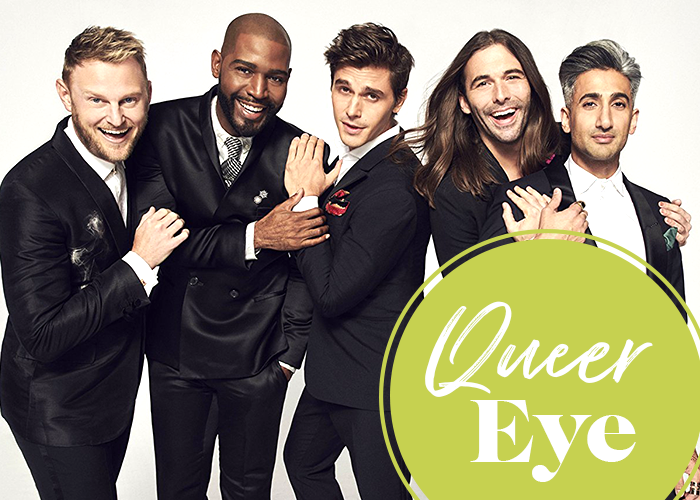 Source image via IMDb
To see all of the posts in the Design Your Life series, click here!
Hi and hello, and welcome to a new installment of the Design Your Life. Hooray! I'll admit — I just started watching the new reboot of Queer Eye last week. After literally months of hearing people around me talk about, praise it, and say how much I needed it in my life, I finally sat down to watch it after seeing articles promoting Season 2 all over the internet. I felt like I was the absolute last one to the table, and I couldn't help but think, "Holy shit, I WAS MISSING OUT ON SO MUCH," gah!!! People weren't joking when they said that the show made you cry — I think I cried twice per episode as I plowed through the first four in one sitting. I still haven't finished the first season, but it's clear to me why people are so in love with this show. It's unique, fun, uplifting, deeply positive, and something I think we as a society are desperately in need of during the political and social climate that's befallen us these last few years. Also, the five guys seem like genuine friends and have this great onscreen chemistry, which makes the show feel authentic and more "real" (even though I know it's still reality television).
I was reading some articles that discuss the show, and here are just a few select tidbits of the praise it's received:
Beyond the political discussions, the show is refreshing for its non-judgmental tone and refusal to perpetuate stereotypes — about both straight and gay men.  – IGN
I found this to be one of the many refreshing and wonderful aspects of the show, and the thing I continue to emphasize when I explain it to people who haven't seen it already. Also, the quote below discusses how it tackles difficult and sensitive issues in a smart way, saying:
The new series is flat-out amazing. Only eight episodes long, I devoured it in two sittings. It takes on everything from Black Lives Matter to loneliness. What it is really about, though, is masculinity and the problems it causes – and it seems to me there is no more important subject on our planet right now. – The Guardian
The five guys get #deep and candid with the people featured on the show, and their approach keeps it from feeling fake or too surface-level and silly (like so many reality television shows tend to be). These are the best elements of the show that set it apart, which I think can be infused into everyday life. You don't need to be surrounded by five amazingly talented people and a television crew to bring some of the Queer Eye vibe into your own life. Also, fun fact, Queer Eye is filmed in Atlanta, and we happen to have a Design Your Life installment themed around that very city!  So, let's jump right into this installment of Design Your Life: Queer Eye edition, in:
Five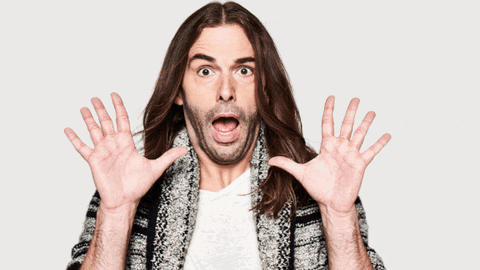 Four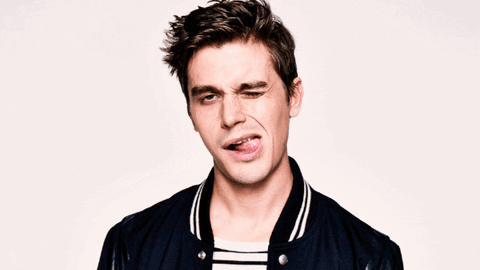 Three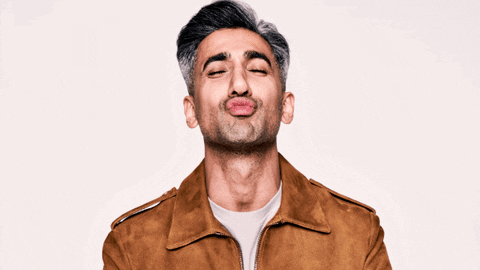 Two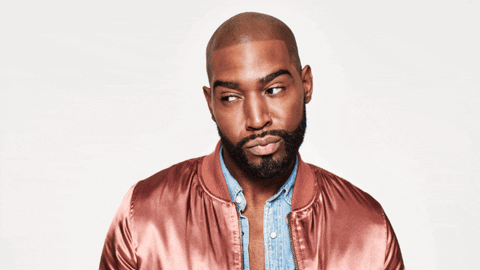 One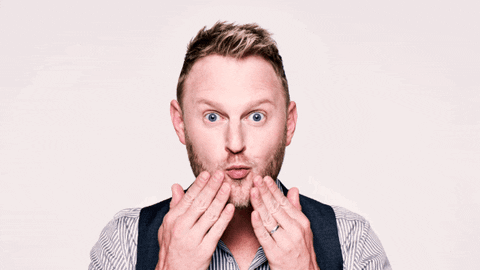 Yaaaaaaa hooooooooo!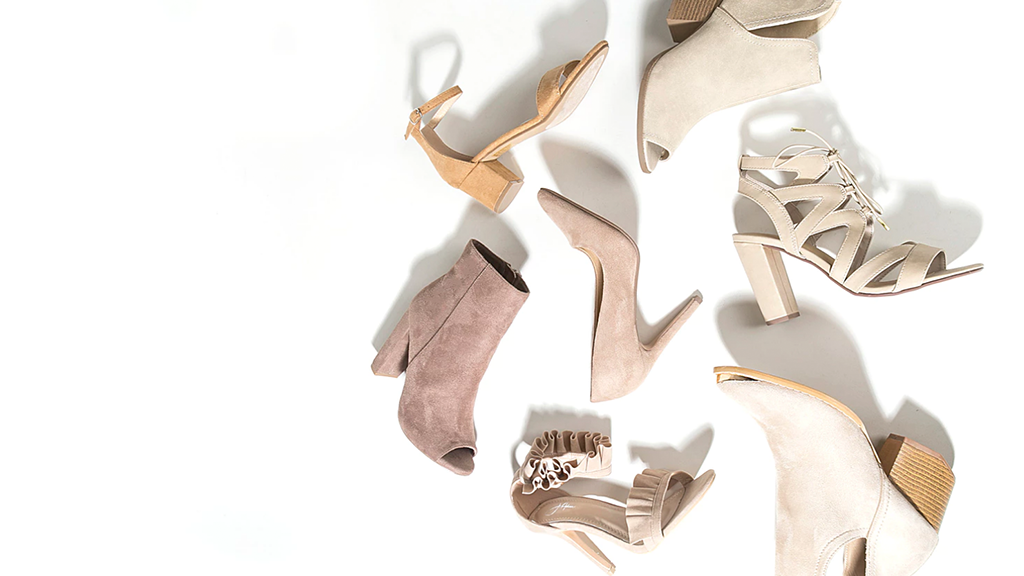 Image via Unsplash
If we're talking Queer Eye, obviously the "To Do" on this installment means going in the self-makeover direction, because how could we not?? We don't all have the luxury of a team of five around us to help guide us through this process, but this show makes me feel like that process is accessible. While watching, I remember feeling like I needed to take a serious look at a bunch of different areas of my life to just yank it all and upgrade it to where I want it to be. Sure, it can feel daunting to tackle a lot of different things at once, but it's helpful to think about it like you would a spring cleaning, but for your personal life. It's painful at first, but then literally your whole life feels better once it's done and over with, and you can just kick back and enjoy the fruits of your labor. So, with that said, I think there are a few ways you can bring some energy of the Fab Five into you own life by taking a long and considered look at a few keys areas and pouring some extra love into them.
Ruthlessly purge your closet.
Get rid of everything that doesn't fit, has holes in it, or is so out of touch with your current style that you'd hardly ever reach for it to wear it out of the house.
Have an at-home spa day.
Ahhh, there's nothing like a home spa day, and there's no reason that you couldn't put together one that would make Johnathon Van Ness proud. Think a glass of wine, a bubble bath, a sheet mask, and a dedicated hour to give yourself time to fix up your brows, nails, scrub and moisturize your body, and give your hair a deep conditioning treatment. I try to do something like this every other weekend when I have more time, and it makes me feel really refreshed and beautiful heading into the week ahead. Check out these articles for awesome recs and thoughts!
Clean out your fridge + go grocery shopping.
Another activity that makes me feel like a seriously upgraded human — purging my refrigerator and cabinets, and giving it all a deep scrub and refresh. Realistically, this is an activity I only do every month or so because it's just so time-consuming, but there are truly few things that are as satisfying as a clean and orderly fridge full of delicious, fresh, and colorful food. Because if you're going to spend $8 on a block of cheese, don't you want to be able to display it in a way that does it justice??? I do. I've learned a thing or two after fridge cleaning from my own experience, but I'm no expert. Here are some tips on how to do it the right way: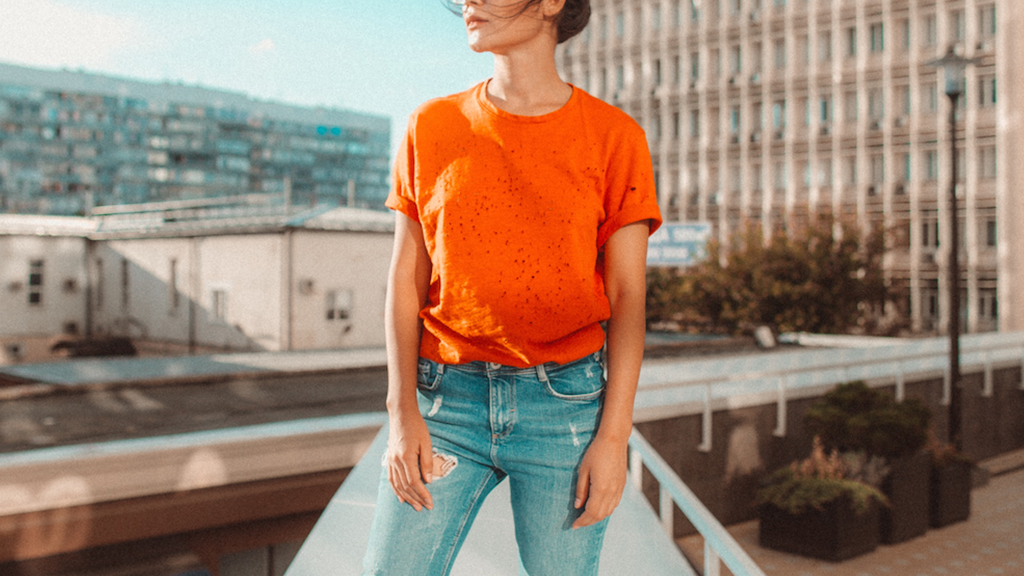 Image via Unsplash
Who knew that I could be so into menswear?! Honestly, watching a few episodes of Queer Eye makes me think that perhaps I need to take my Joe on a ~styling journey~, just so I can employ some of the styling tactics employed by Tan and the other guys. All of their Instagrams are a treat to look through to see how each of them styles their own personality, and I'm practically sitting there making notes for things I want Joe to try on because I can't pull off menswear. (Or can I?)
One thing I will say is that Tan and I are fashion soul siblings, because he loves to rock a strong floral look. He says, "I love a floral. Because I know that 'florals for spring. groundbreaking,' thing — it just, there is something about it that I just think brings joy. The right kind of floral makes you look styled and well-considered." Here's a look through some of my favorite Tan France looks.
(I would happily wear that fabulous green silk floral shirt)
https://www.instagram.com/p/BjyP5SXAitd/?hl=en&taken-by=tanfrance
https://www.instagram.com/p/BcvV1j1n6nO/?hl=en&taken-by=tanfrance
https://www.instagram.com/p/BaCIKE_HrA0/?hl=en&taken-by=tanfrance
Hell yes to all of this. Now, am I going to necessarily dress like Tan France? No. But, what I will keep in kind are his styling rules that can apply to everyone, which include: a strong emphasis on fit, using textures, layering items, and dressing for yourself and not pretending to be someone else. Tan always makes sure his "clients" stay true to themselves, and when helping overhaul their wardrobe, he never dresses them up to look like someone else entirely. Go Tan! This is another element of the show that I love so much: they don't make anything seem scary or overly uncomfortable. The Fab Five believe in elevating yourself to be the best version of YOU in order to increase joy and improve confidence. They don't make fashion seem overwhelming or pretentious, and they work carefully to make sure that they guide people rather than tell them what to do in a prescriptive way. I really enjoyed reading about what Tan thinks everyone should have in their closets and his general style tips, packing for trips, and words of wisdom when it comes to dressing yourself. Check out some of them below!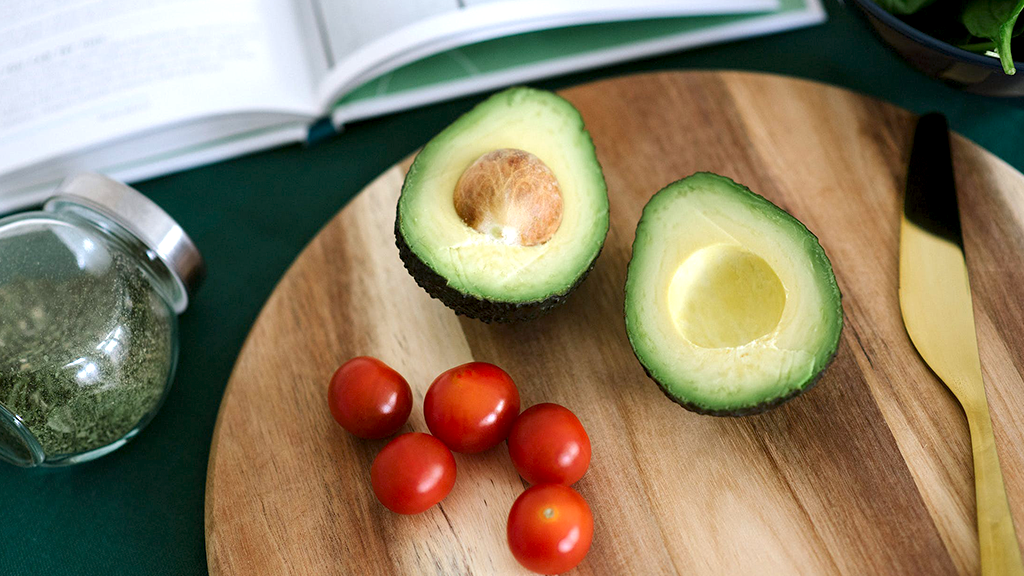 Image via Pexels
Although there is debate as to whether or not Antoni can really cook or not (sure, some of his recipes are on the simpler side, but you have to teach someone to walk before they can run), all the food that he makes looks absolutely delicious. The show is a good reminder that if you don't already have a few go-to recipes in your cooking/entertaining arsenal, then that is something you need to get cracking on ASAP. Below are three of the simplest recipes featured in the show that I think anyone can benefit from mastering and are sure to impress any guest you might have over, or hell — even yourself!
Guacamole
Antoni's addition of greek yogurt to his version of ultra creamy avocado piqued my interest, but I can't say I've ever tried it. I very much enjoyed reading this article that ranked everything Antoni made while on the show, and was pleased to see that the Guacamole hit at number one. The writers said this about the recipe: "All hail the avocados of provenance: the ones that started it all and worked themselves into the canon of famous gay stone fruit. It's the first recipe of the Queer Eye reboot, but it's also one of the only recipes to intersect Antoni's two trademark ingredients: avocado and Greek yogurt."
Fancy Ass Grilled Cheese
This recipe stood out for just how freaking delicious those brioche grilled cheeses looked in Episode 2, where Antoni is helping Neal prep for a party celebrating the launch of his app. This is exactly the kind of fancy appetizer I want to prepare ahead of time for guests so there's less cooking to do while people are in my home and already socializing. You can find the recipe for fancy-yet-simple grilled cheeses here, where the author recreated every recipe that Antoni made on the show. Also, there an amazing blog called Grilled Cheese Social that I stumbled upon years ago, and I was jazzed to see that it's still around and providing the world all the luxurious grilled cheese sandwiches it deserves.
Queso Fundido
Who knew that just a few simple ingredients (including two entire blocks of cheese) would yield such a tempting, hot, and bubbly bowl of awesomeness? Seriously, the NEXT dinner party I throw will include this Queso Fundido recipe as an appetizer. You can even get fancy with it and top it with crumbled meat and herbs. NOM. You have my word friends, see at the next soiree.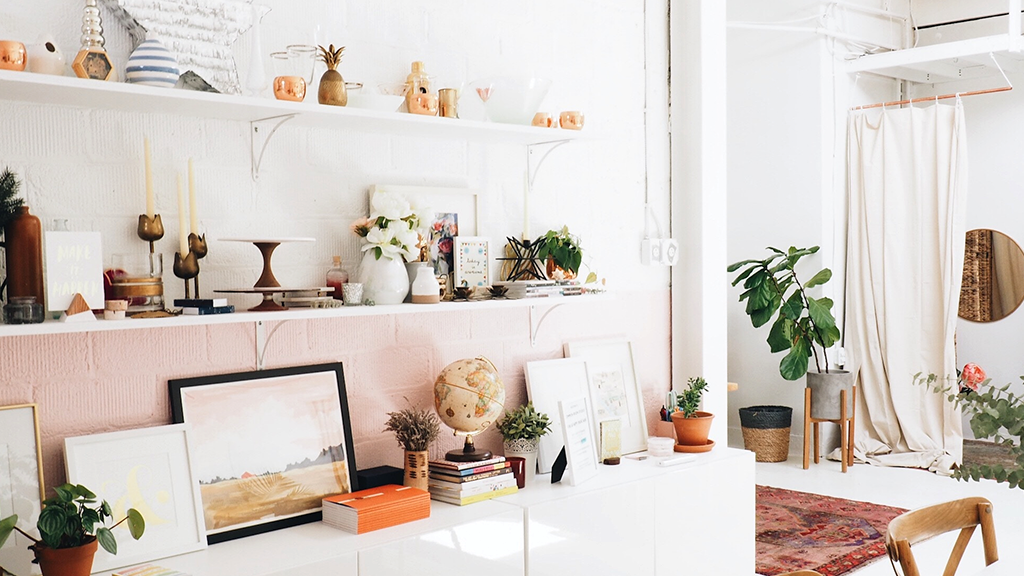 Image via Unsplash
One thing that became abundantly clear to me as I watched the show — and specifically Bobby work his magic on people's homes — is just how little I know about actually styling your home in a way that is based on true interior design knowledge about what works in different spaces. (And "magic" really is the word to use here after seeing those incredible apartment and home reveals. ) For example, at one point Bobby says that the common belief that painting a wall a dark color will make a room feel smaller is actually a misconception, and actually, a dark wall "adds depth." Who knew?! Anyway, watching this show made me feel motivated to read through a few articles of design tips so that when I move apartments at the end of August, I actually have some sense of right and wrong when it comes to decorating a new place. In the meantime, here are a few of the articles I've been looking through to help change up the way I see decor and understand what I'm doing wrong. Take a look!
I also had a fun time poking around the website for Bobby's design studio. They have an entire gallery filled with photos of past projects which would be cool to sift through for design inspiration.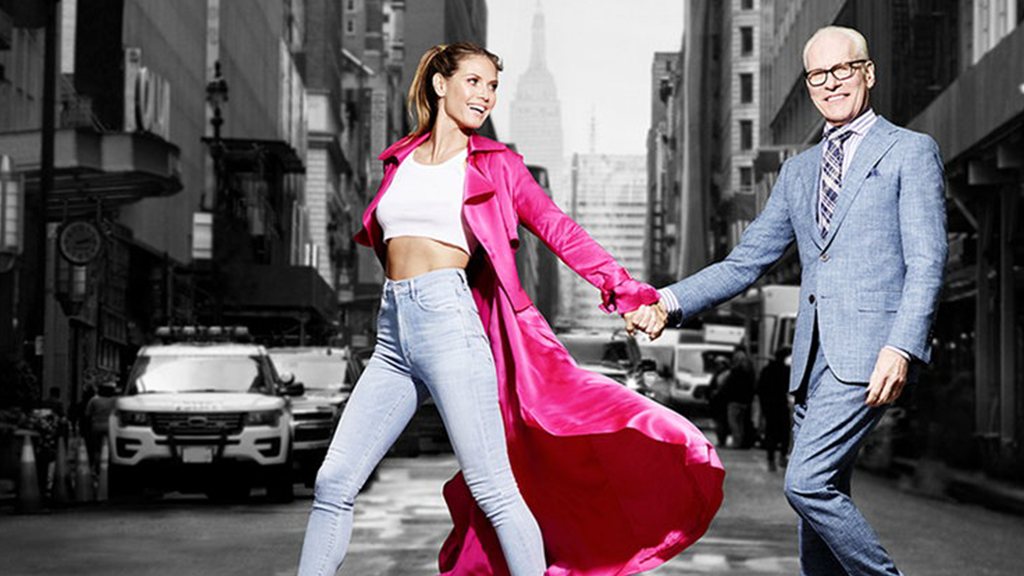 Image via Hulu
I remember being utterly obsessed with shows like America's Next Top Model and Project Runway when they began airing, and I hate to admit just how many hours I wasted sitting in front of the television. Armed with a giant bowl of popcorn, I painted my nails, tried my hand at making jewelry (a largely unsuccessful endeavor), and flipped through fashion magazines and made collages out of all the pictures I cut out I. Project Runway, in particular, felt so inspiring and motivating and it opened up a world of possibilities for all the things I could teach myself to create. So, in sticking with the uplifting reality TV theme, I can recommend: