Everything You Need To Know Before Spending Your Money On Green Beauty Products
By Hazel V.
|
Tuesday, December 18, 2018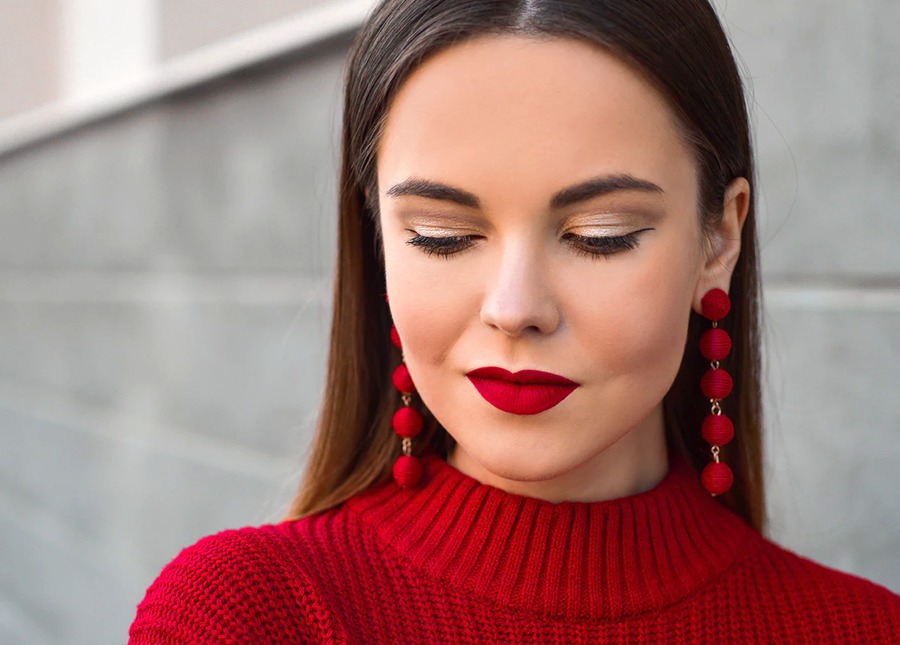 The eco-beauty industry was borne out of demands made by discerning shoppers who expect a higher level of efficacy with safer ingredients. Despite being in a fledgling enterprise, green beauty formulators are fiercely competitive in coming up with potent one-of-a-kind creations. Clean beauty brands are relatively small and independently-owned. This allows them to be nimble and innovative. An abundance of new releases crops up every season, much to the delight of many skincare fiends. And if you are actively seeking out thoughtfully crafted formulations that actually address your skin concerns, then keep on reading.
1. Define your skin type and needs. 
Before stepping foot in any store, honing in on what your skin needs is an absolute prerequisite. This is crucial in navigating through the complex, ingredient-driven realm of green beauty. Define your skin type and be as detailed in your assessment as possible. Everyone's skin is comprised of a distinct patchwork of varying skin issues, which is a reflection of their very own combination of biological and emotional imbalances. Are you oily but sensitive with occasional flaky areas? Does your t-zone break out often, or are your spots concentrated in your chin area? Your purchase should address all or a majority of these select needs.
2. Do your research — know what you're putting on your skin.
Once you've identified your top priorities, it's time to start researching. Focus on ingredients and not on specific brands or product categories. Those with acne-prone skin should look for extracts with anti-bacterial properties. Rosehip, Geranium and Yang Ylang contain anti-microbial agents. If you are allergic to essential oils, you may need to switch to fruit-based oils. Oleic acid is what you should look for if you're prone to flaking and dermatitis. Oils that contain linoleic acid are ideal for sensitive oily skin. I recommend looking up each oil's composition to find out which one is suitable for your unique skin type.
In order to find out whether certain goods are as green or organic as they claim to be, utilize the Environmental Working Group's website as a guide. This organization ranks commodities and their components based on how harmful or pure they are. If the item isn't listed, you may need to look up its ingredients, one by one. You don't have to be as thorough or neurotic as I am, but the general idea is to know what you're putting on your skin.
3. Be mindful of the different price tiers.
I recommend spending the most on serums or treatments that target your most pressing issue. Some may want to focus on preventing breakouts, others are looking to heal years of sun damage. These highly concentrated formulas are your workhorses. They provide the most dramatic results. Once you've determined which brand fits you, you can then spread the rest of your budget on cleansers, masks or makeup.
4. Know where to look for products.
With your detailed shopping list in hand and price point preference in mind, you can now start tracking down the products that fit your criteria. The eco-beauty business is fairly young. Its brands are not as readily available as mainstream ones. Health food markets like Wholefoods and Sprouts are a great starting point. They carry a decent amount of natural skincare brands which are usually stocked in the vitamin section.
Specialty eco beauty retailers that sell items from prominent green beauty companies are spread out among various major cities. Detox Market has locations in L.A. and Toronto. CAP Beauty, Credo, and Follain are based in New York. All these sellers have online counterparts that ship globally. If you live near one, I recommend stopping by and testing out the merchandise in-person before placing an online order. These boutiques also hold events like facials or talks with formulators and founders. Attending an event with the company owner is the best way to test and learn about the products before taking the plunge. These distributors also offer online samples and travel-size versions that you can have shipped directly to your house.
Just to give you a sneak peek, here's a list of my recent favorite finds:
The Dead Sea Warehouse soap is a surprising discovery. I buy it from Sprouts during their 25%-off sale for $5.62. A bar lasts for 3-4 months. This sea salt soap clears up acne and infections like nobody's business. I get really bad hormonal breakouts on my face and back. Since switching to this soap, I've had zero pimples on my back and very little on my face. When my ear piercing got infected, showering with this soap cleared it up in a week. Salt has potent healing properties that fight bacterial infections.
W3LL People's Bio Correct Multi-Action Concealer ($22 at Target & Detox Market) matches my skin tone perfectly and contains botanicals that help address the eternal puffiness around my eyes. It serves as both my under eye coverup and daytime eye treatment.
Tart Tarteist Lash Paint Mascara ($23 at Sephora) has been making waves with its volumizing and lengthening mascara. This cleanly formulated mascara performs better than traditional ones. Finding a non-toxic mascara this good is like running into a unicorn in the subway. Because it's a rarity, I will gladly shell out the cash despite its hefty price tag.
I enjoy Weleda's Cellulite Body Oil ($27.50 at Wholefoods) in the winter time. It absorbs quickly and heals flaky irritated body skin. A friend recommended this oil after she saw amazing results.
*****
Shopping green means shopping intelligently for your very own individual concerns. In this world of cleaner beauty options, ingredient efficacy and visible results matter more than celebrity endorsements. Green beauty isn't just an industry — it's a belief in uncompromising self-care.
Whether you're purchasing a serum or bread, it helps to be thoroughly informed as a consumer. Considering a more thought-out approach to buying? Check out my recent article on how to implement frugality tactics to save big. If you're curious about my transition to more natural alternatives, a previously published article on TFD aptly illustrates my journey.
Hazel V. is the author of a minimalist lifestyle blog with simple and attainable solutions to life's complications. You can check her out at www.thesimplestanswers.com.
Image via Unsplash
Like this story? Follow The Financial Diet on Facebook, Instagram, and Twitter for daily tips and inspiration, and sign up for our email newsletter here.