Exactly How I Used Cold Emailing To Land An Internship Overseas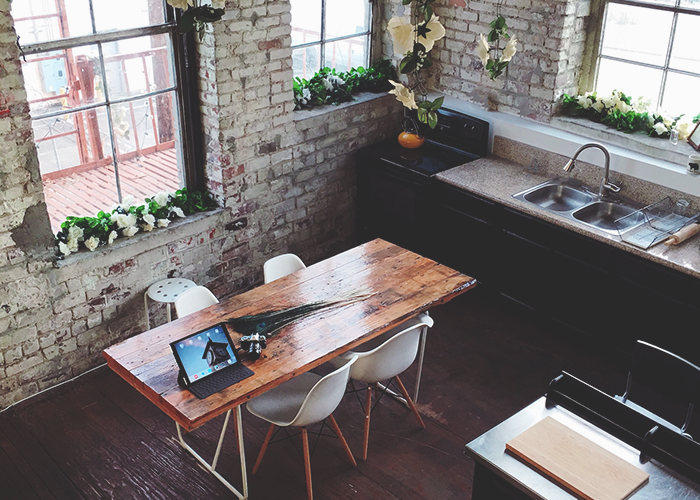 Internships are an incredible way to learn and network, in my opinion. You can connect with mentors, learn new skills, and of course use the experience to beef up your CV. While many young people seem to depend on pre-existing/listed internship opportunities that are often extremely competitive, I found that creating my own opportunity was the most rewarding strategy of all.
In 2013, I found myself at the precipice of a new career trajectory, but without any friends or colleagues to consult in my chosen field. I took to the Internet and searched for someone who could help me learn the skills I would need to make it as a professional.
I ended up cold emailing a woman (amongst dozens of other people) who responded favorably and eventually offered me an internship in England. Those three months were some of the happiest and most productive months of my life — and it all started with a random email to someone I found in a Google search.
Step 1: You need a niche
For cold emailing to work, you need to be extremely specific about what you want to do. Now, if you're reading this and you're thinking to yourself I'm not really sure — that's why I want an internship! To see if I like it…: a) you're not alone, this is the case for most people; and b) it doesn't matter if you're not sure, you just need to sound sure.
So "marketing" is not a niche, but "digital marketing for restaurants" is. In my case, "public health" is not a niche, but "social marketing for behavior change" is. See what I mean?
Step 2: Gathering emails
Where oh where do you get the email addresses of people to pitch to? Once you have niched down, you can list out some Google search terms that will land you on websites of business or organizations in your niche. For me, I Googled things like social marketing behavior change, behavior change public health, marketing behavior change, health social marketing, social good marketing, etc. If the goal is to live in a specific country overseas, add that to your search, but if the goal is to connect with a really great mentor, I would keep yourself open to anywhere in the world.
From there, you want to look for email addresses attached to specific people, not organizational email addresses (e.g. you want janedoe@organizationname.com not contact@organization.com), and definitely not contact forms.
Don't be choosy about the people you email at this step; even if you don't want to live where that person's business is based, they can still refer you on to another contact or just give you some useful insight about your field. You're not just landing an internship, you're also building a network.
Step 3: Draft your email. 
You don't have to write a completely new email for every individual you cold email (because that's crazy-pants). You can use a script more or less but make changes to it depending on what you know about the person. If there's something they do that specifically inspires you, mention that. If there's something they've written lately online or otherwise that you connected with, mention that too.
Here's what I wrote to my winning mentor:
Hi Dr. XX,

My name is XX and I'm currently interning/working/studying at XX. I found your name through my [your niche/field] research and networking efforts.

I have experience in [specific experience or skill set you have], but am interested in continuing to build my skills in [your niche/field], and specifically in [be really specific about what you want to learn].

I don't know if [name of their company] offers entry-level positions, internships, or mentee-ships but I'm enthusiastic about connecting with you or your organization in any way. I have experience living abroad and am extremely flexible and willing to relocate anywhere in the world if it means I can learn more about XX! Please find my CV attached here.

Thank you for your time and I hope to hear from you soon!
I was definitely asking for an internship here, but not all of my emails ended with that ask. In some cases, it made more sense to shoot for an "informational interview" either via email or Skype.
Here's the other version of my ask I sent out to a bunch of other social marketing specialists:
I wanted to reach out for any guidance; professional connections; words of wisdom; job or internship opportunities; higher degree recommendations; or simply any reading materials you feel you can offer to help me along in the next step of building my career. Thank you so much for your time and I hope to hear back from you soon!
Step 4: THIS IS THE MOST IMPORTANT PART. Follow up. 
I got a lot of really good responses sending out cold emails from people all around the world. Many of them referred me on to other people I should contact, conferences I should look into, or books I should read.
But guess what? I actually never heard back from my soon-to-be-mentor after that first email. So I followed up about two weeks later and she responded shortly thereafter saying that her organization does indeed take on interns. When was I interested in coming?
Step 5: "Meet" on a video call
If you've connected with someone on email and things are going well, don't be afraid to schedule a Skype call or two. You have to make sure you feel comfortable and trust them before flying to another continent to work for them.
Also, don't forget to set up all the terms of your internship in writing beforehand. Ask about living arrangements (Will costs be covered? Will there be assistance in finding a place?), stipend or any payments that will be exchanged, milestones and deliverables during the internship, working conditions, and any questions you have about living in the new country.
I have since parted ways with social marketing and public health, but I continue to keep in touch with my mentor regularly even three years later. All thanks to cold emailing and the internet.
Michelle Vogel is a freelance copywriter and content marketing strategist. She also writes for her own blog, Mishvo in Motion, about how to achieve location independence through freelancing. When not writing, she can be found singing, spending time in nature, or eating olives in bulk.
Image via Unsplash