How I Went From A Negative Net Worth To Nearly $40K In 5 Years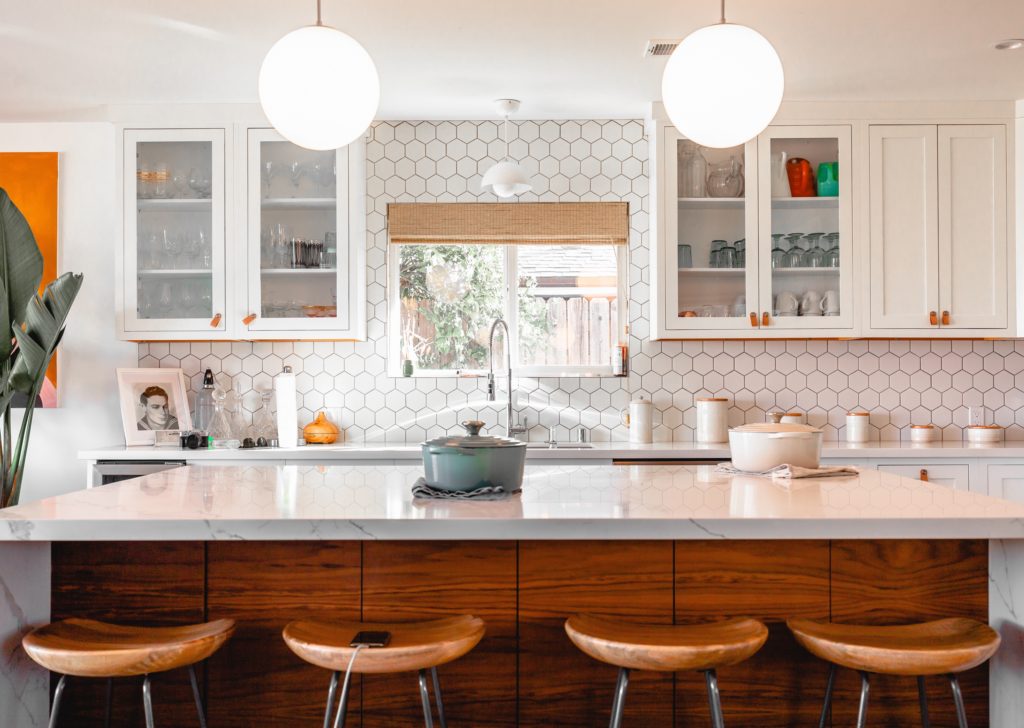 It's now been 11 years since I graduated high school. Back in 2008, 18-year-old me was pumped to venture out into the world on her own and get a handle on her independence. However, what she didn't realize was that finances aren't always glamorous — and she had to learn the hard way, complete with getting out from under a negative net worth.
Okay, I'll cut out the third person talk, because I think you get the picture.
Just five years ago, I was living life paycheck to paycheck. I was constantly scrambling to scrounge up enough money to cover the minimum payments on my credit cards, saving all of my tips from serving so that I could cover rent, and using cash advance so that no one would know I didn't have my own money. That's right, I was actually withdrawing cash from my credit card and incurring 5% in fees each month on top of interest.
In 2014, I had over $15,000 ($10,000 USD) of debt and had just gone back to college to get out of a job I hated — as if that was a good idea. Within four months of being back in school, everything changed. My then-boyfriend, now-husband had proposed, and I knew that if I ever wanted to see our wedding day, it was time to grow up. I couldn't survive on my student loans anymore. I now had to pay those student loans off.
"You should have one year's salary in savings by 30-years-old," says the Internet
At 25 years old, I was in the red – I had a negative net worth. The then-value of my financial life was -$15,222.13 CAD ($11,262.74 USD) — and what did I have to show for it? I didn't own a home, didn't have a flashy new vehicle, and I certainly didn't look like I'd blown $15,000 on a designer wardrobe. Instead, all I had to show for my many, many spending sprees were some Forever 21 tees that were already out of style and photos from nights out that I couldn't remember. I had to take a long, hard look at where I went wrong.
Calculating your net worth is probably the most frustrating thing you can do when you're a twenty-something. After all, you've likely just graduated with five to six figures of student loans and are working an entry-level job that isn't *exactly* what you pictured when you thought of starting your career. After applying for hundreds of entry-level gigs myself, I finally bagged an interview at a financial counseling organization. The irony was incredibly real. However, my marketing background was perfect for the position, and I signed the job offer stating I would earn $48,000 ($35,751.12 USD).
After one week of training and sitting in one-on-one sessions where financial counselors would help people set up a budget to begin debt repayment, I quickly realized that there was a light at the end of the tunnel — and more importantly, that I wasn't the only one in this position. That weekend, I turned to the Google Machine. I typed in "how to pay off debt fast" and found a list of personal finance blogs that had every single answer I was looking for. I downloaded a few spreadsheets, broke down all of my debts owed, and started to take a good look at my life.
Getting a handle on my lifestyle inflation & starting my journey
A significant factor that got me into debt in the first place was living above my means. Each month, I spent more money than I earned by living in unaffordable rental units, splurging on clothing, and never keeping track of my spending. To realistically reach debt freedom in 10 months, I would need to put over $1,000 towards my credit cards each month. Therefore, I made some drastic changes to my lifestyle.
I went from paying $1,000/month to rent a 3-bedroom townhouse to moving into a house with five other people and shared a bedroom with my significant other. We split the $400 rent, which reduced my living expenses by 86%. I went from shopping for new clothes and makeup every single weekend to putting myself on a shopping ban that would prevent me from any unnecessary spending. Also, I went from going to nightclubs two to three times a week to avoiding that scene altogether and focusing on cheaper nights in with my friend group.
To top it all off, throughout 2015, I chronicled my debt repayment on a blog so that I could hold myself accountable to my goal of paying off my credit cards and student loans by the end of the year. It worked. I was able to enter 2016 debt free.
Setting myself up for financial success by goal setting
The moment you reach debt freedom, the world suddenly seems so vast. The realization that you can suddenly afford your wedding, a home, to travel somewhere you've never been — or even do something as small as buying groceries without having to worry about whether you have enough in your checking account — is indescribable. However, there is also a lot of fear. For the first time, you can start planning your financial future. This, quite frankly, can be very overwhelming. It took me a while before I was finally unafraid to look ahead because I knew it wasn't going to be me avoiding calls from collections agencies, but rather, me looking at my flourishing savings account.
To set yourself up for financial success, one thing I learned early on is that just like you prioritize paying off your debt, you have to prioritize saving. If you prioritize anything else, there is always that chance that you may slip back into old habits, and I wasn't willing to take that risk.
At 26 years old, I had gone from a negative net worth to one around $8,000 CAD ($5,957.56 USD), thanks to the employee retirement plan that existed at my job. Otherwise, the only savings I had was $20 that I had just transferred into my very own emergency fund.
In 2016, I continued working at the same company, earning a small raise each year while saving and paying in full for my wedding and honeymoon. I was also receiving a great side income from blogging and freelancing.
In 2017, with around $18,000 CAD ($13,407.21 USD) saved in investments, retirement savings, and an emergency fund, things were going well, and my now-husband and I were in a comfortable position. It was time to set bigger and bolder goals — like finally buying a house. The only problem? We would need nearly $60,000 CAD to buy a home in Calgary — a major city in Alberta, Canada.
Getting serious about our income
After doing some research and applying for new jobs, my husband was offered a three-year contract position in a city seven hours from our home, but with a significant pay increase. We knew we had to jump at the opportunity. We sold most of our belongings, including my vehicle, and headed off on a new adventure. At the same time, I started to explore other job opportunities as well. Just a few months later, I started a new career and also began to pick up more side work to increase my income just a touch more. In total, as a couple, we increased our income by 48%.
With a monthly income totalling over $10,000 CAD, we were able to save approximately $7,000 CAD towards various financial goals every month. Increasing our income was what seriously changed our lives. However, something else that changed our lives was finding out that I was pregnant. Suddenly, we had to reduce our savings to start planning for our baby and create a fund that would allow me to take a stress-free maternity leave. For 10 months, we funnelled away all that we could and didn't get too hyper-focused on the numbers.
After checking our net worth today, in 2019, just four years after paying off my debt, we found that our financial life was now worth $52,000 CAD ($38,734.54 USD).
If you're scrolling through, thinking to yourself, TL;DR, here is all you really need to know about transitioning from living life paycheck to paycheck with a negative net worth to a positive net worth:
Step 1:

Forget about the recommended age you accomplish your financial goals and focus on one step at a time.

Step 2:

Dissect the numbers. How much do you owe and to whom? Don't owe? Skip directly to step four.

Step 3:

Find a way to decrease your living expenses. If you're already paying as little as you can and still struggle to repay your debts, consider negotiating a lower interest rate so that more of your payments go towards the principal amount (what you owe).

Step 4:

Set yourself up for financial success by setting a new goal. Realistically, what percentage of your income can you allocate to savings? Prioritize your money over your wants, and watch the numbers rise!
Of course, by no means is turning your financial life around a four-step-fix-it-all-solution for everyone. There were a lot more steps in my story than that — including some curveballs that life threw my way when I least expected it. We all have a dollar in mind that makes us think "I'll never see that kind of money," but you have to give yourself a chance.
It's my goal to share my failures with money in hopes that everyone else can reach similar financial success without the hard parts. I went from being a party girl who never worried about the future to a new mom who plans to (and can) buy a home in a costly city. It's not an "if I can do it, you can too" moment, but more of a personal celebration to look back and see how far I've come. After all, money can be fun that way.
Alyssa Fischer claims she's not an expert on personal finance — which is why it's easy for her to explain financial topics without getting too intense. You can find her on her blog, Mixed Up Money, where she proves money isn't boring (and that it's also a little funny). You can also spend all day ranting with her about your finances on Twitter.
Image via Unsplash
Like this story? Follow The Financial Diet on Facebook, Instagram, and Twitter for daily tips and inspiration, and sign up for our email newsletter here.