What I Learned When I Did The Math On My $10 Beauty Box Habit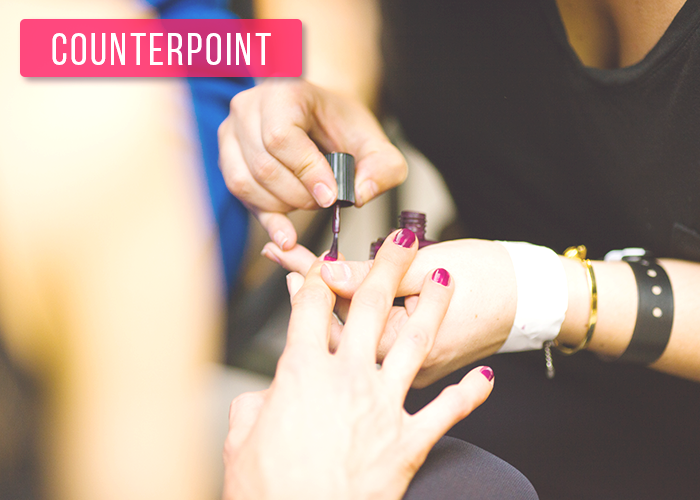 I recently came across an article on TFD called "Why $10 Monthly Beauty Boxes Are a Total Waste of Money." As a subscription box junkie who has extensively analyzed the value of these boxes (and written reviews on nearly all of them), I disagree with almost everything in this piece.
Contrary to the author's belief, I am also a "financially-aware adult" — in fact, I'm the editor of a website dedicated solely to covering financial topics — so trust me when I say that I wouldn't subscribe to a service that wasn't adding both value to my life as well as money to my pocket. The author of this piece seems be making broad assumptions that are backed up by few numerical calculations and sparse personal experience (Hello Kitty "mystery boxes" you received when you were a child are not comparable to the personalized products you receive in most beauty boxes today). I'd like to offer a second perspective on beauty boxes
, with a few numbers to boot!
Don't Put All Beauty Boxes in a Box
Not all beauty subscription boxes are created equally! A quick Google search will reveal a panoply of different options (some of which, admittedly, are sub-optimal, but many that are truly great deals).
Subscription boxes of all kinds are taking over the online shopping market (and the world), and there are hundreds of beauty subscriptions alone to choose from. Ranging from cheap to expensive, sample sizes to full-size products, personalized to generic, it's not hard to find a monthly beauty subscription that works for your lifestyle as well as your budget — there are even boxes that offer exclusively organic or cruelty-free products if that's what matters to you.
Sample Sizes Aren't Bite-Sized
The author in the original piece states that all beauty subscription boxes do is send you a collection of product samples (which, according to the author, should be free anyway). Let's break down our key term: "sample size." What I would consider a "sample" is similar to the bite-sized pieces of meat they hand out at the grocery store — truly only feasible for a one-time, try-before-you-buy use. Though the "sample size is a ripoff size" idea is an assumption I also used to hold about beauty subscriptions, I quickly realized (from actually trying the boxes myself) that these scrappy, one-off samples are not at all what you receive in most boxes.
In my experience, even when the product is described as "sample-size," I'm usually able to test the product for at the very least a week, or more — the sample amount usually lasts much longer than seven days. Further, many of the boxes I have tried don't even bother with samples — I have been consistently impressed by the fact that most boxes (even the cheapest ones) tend to actually send you more full-size and "deluxe-size" products than anything else.
For example, the last beauty box I received was Beauty Box 5, and all five of the products were full-sized. The overall value of the products amounted to more than five times the cost of the box! The best part? This box only costs $12 a month. Even for the cheaper subscriptions like Ipsy and Birchbox, the average value of the products consistently falls in the $40 to $50 dollar range. (And yes, I did the actual math: see for yourself.) I've even received some Ipsy boxes (aka, Glam Bags) where the value totaled to well over $70 dollars. For a $10 subscription, that's pretty damn good.
So What if You Don't Use Everything?
One of the more interesting points in this piece is the statement that if you only like 30% of the products you receive each month, then it's not a very worthy investment. I will say that there have been some months when I have been less than satisfied by some of the things I received in a box. However, my occasional, partial dissatisfaction certainly was never enough to make me deem my box subscriptions a "wasteful monthly ritual." When I receive products I'm not particularly titillated by, one of two things usually ends up happening: I either end up trying the product anyway and being pleasantly surprised, or I gift the product to a family member or friend that the product is better-suited for. (Bonus: my loved ones usually end up loving their windfall beauty product!)
To me, if I'm receiving a box worth four or five times the price I paid for it, that allows a little bit of wiggle room for the products I'm not totally crazy, head-over-heels in love with: the box still easily pays for itself with incredible discounts. During the months that I do receive amazing products, my exciting new finds more than makeup for the months that aren't life-changing.
One Girl's "Convenience" is Another Girl's Treasure
Another point the author makes is that "most subscribers' interest in beauty boxes is entirely motivated by convenience." Is it insanely convenient to have a box of goodies magically show up at your doorstep? Yes. Is that the only reason I pay for the service? Hell no. The main reason I enjoy my beauty subscriptions is because they send me products that I would probably never have the guts to try on my own (or even know they existed) — and as a result of my branching out, I'm always finding a new, interesting products to add to my daily makeup routine.
For some people, a monthly beauty box goes beyond simple convenience. If you live in a rural area that doesn't offer many options that deliver to your makeup needs (such as Ulta or Sephora), then subscribing to a cheap beauty box might be the only way you even have the opportunity to try new products at all — aside from ordering full-size products online that you would have to ship back if you don't like them (which ultimately wastes more of your money and time).
Every woman's wants and needs are different; their personal reasoning for subscribing to a beauty box is unique as well. And I, for one, definitely don't appreciate being broadly labeled as merely a lazy consumer who doesn't bother to research my recurring subscription purchases before I sign up for them. I did, and I still do.
If don't enjoy trying new things, then a subscription box probably isn't for you — but that doesn't mean it can't be good for someone else. I don't know why anyone (myself included) would continue to throw money at something that wasn't delivering what it promised. If I tried a beauty subscription for a few months and wasn't satisfied with what I was receiving in my box, guess what? I'd cancel it and move on to the next one. (But that hasn't happened yet.)
Christine Massey is an Arkansas-based writer who spends most of her time reviewing subscription boxes and talking about her dog on Earn Spend Live. When she's not writing, you have about a 90% chance of finding her curled up on the couch watching trashy reality TV with a glass (or bottle) of wine in hand.
Image via Unsplash