Shop These Brands To Support Black Lives Matter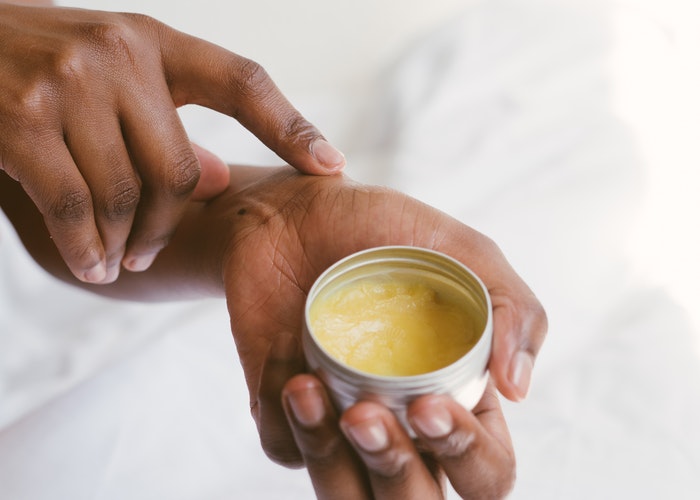 Protesters in cities across the world are calling for radical change and justice for George Floyd, Breonna Taylor, Ahmaud Arbery, and David McAtee — although we all know the list goes far, far beyond these names.
The U.S. government has failed to protect the lives who need protection most and has continued to condone police brutality against people of color. If you're feeling helpless, stunned, and unsure of what to do to help, you can take action by donating to organizations fighting racial injustice (we've compiled a list here), and/or you can also support Black-owned businesses or businesses that are donating all proceeds to said organizations (or both).
We know shopping isn't the answer that will solve fundamental bigotry and institutionalized racism. But if this is one of the ways you want to show support, know that by doing so, you're giving your money to ethical companies, as well as important organizations battling for justice.
Mahogany Books
Mahogany Books is a bookstore located in Washington D.C. with a specific focus to showcase literature written by or for people of the African Diaspora. You can order books online here. If you're looking to educate yourself on racial politics, Mahogany has many books to choose from, and you'd also be supporting an indie bookstore. The bookstore's blog, Black Books Matter features staff recommendations as well as remote events with authors. Give back and join the conversation.
The Honey Pot Co.
Founded by Beatrice Dixon, The Honey Pot Company is a plant-based feminine hygiene brand that is black-owned. In fact, according to Forbes, Dixon is "one of the first 40 women of color to raise $1 million in venture capital." Honey Pot sells tampons, pads, cups, wipes, lubricants, and other products that are made with products and ingredients you can feel good about. While you can purchase Honey Pot products at Target and Walgreens, you can also purchase items through their website.
Savage x Fenty
Rihanna-owned lingerie brand, SavagexFenty are donating proceeds to Black Lives Matter in New York, as well as The Bail Project. "We're putting our $$ where our mouth is. In solidarity with @claralionelfdn, we will be donating funds to support @blmgreaterny and @bailproject," the brand wrote in an Instagram post with an image of the hashtag #PullUp. However, if you do want to make a purchase, know that SavagexFenty has also recently announced they will not be conducting business on Tuesday, June 2, in solidarity. "This is not a day off. This is a day to reflect and find ways to make real change. This is a day to #PullUp," the company states.
Jungalow
Jungalow is a black-owned interior design brand that sells home decor, plants, wallpaper, accessories, and more, is founded by Justina Blakeney. Her company already raised $12,000 for Black Lives Matter.
House of Aama
A mother-daughter design team based in Los Angeles, Rebecca Henry and Akua Shabaka launched House of Aama as a way to "explore the folkways of the Black experience by designing timeless garments with nostalgic references informed by historical research, archival analysis, and storytelling." Their clothing items are sustainably manufactured in Los Angeles.
Mented Cosmetics
Mented, founded by KJ Miller and Amanda Johnson, is another black-owned company that was one of 40 that raised over $1 million in venture capital. Not only will Mented be donating a portion of their sales to help protestors, but they're also giving their employees Fridays off to encourage self-care and healing during these troubling times.. Mented will also be hosting totally free classes on ecomm business starting June 18.
Oh Happy Dani
Oh Happy Dani is Atlanta-based illustrator Danielle Coke's company. On her website, you can buy her prints, totes, and other accessories with positive, spiritual-facing messages.
Yowie
Yowie, a lifestyle boutique shop based in Philadelphia, is owned by Shannon Maldonado, a designer who was Urban Outfitters Senior Designer for Knit Tops and Lounge Apparel, as well as Senior Designer for American Eagle Women's Outerwear. At Yowie, you can online shop for planters, totes, mugs, and even artisanal jams. All products are created by Shannon's friends and independent artists and designers.
Rayo & Honey
Rayo & Honey is a Brooklyn-based tactile brand that sells many products with written affirmations (like this "Black Girls Are Magic" banner) and black pop-culture references. Rayo & Honey's intent is "to create goods that not only add adornment to patrons' personal spaces but also to craft: Text that promotes emotion in a workspace. Words that conjure sentiment in a living space. Phrases that inspire magic in a children's space."
Gina Vaynshteyn is an editor and writer who lives in LA. You can find more of her words on Refinery29, Apartment Therapy, HelloGiggles, Distractify, and others. If you wanna, you can follow her on Instagram or Twitter.
Image via Pexels
Like this story? Follow The Financial Diet on Facebook, Instagram, and Twitter for daily tips and inspiration, and sign up for our email newsletter here.