The 10-Minute Rituals That Keep Me On Track Towards My Goals
This article is sponsored by Squarespace.
When we think about our career goals, it's usually about achieving some grand, aspirational result like achieving a certain title, salary, or lifestyle. 
But, especially nowadays, careers are not built overnight. Most new graduates have not walked from the graduation podium to their dream job for a very long time and it has only become more difficult with the pandemic. 
Like many millennials, my career path took many twists and turns along the way to my big career goals.  For the last few years, I've been trying to figure out how to break out of entry level roles; sometimes it's worked and sometimes it hasn't. However, over time, I've learned that the big achievements are truly made up of the small everyday rituals, habits and accomplishments of everyday life. Since then, I've become less focused on the day that I achieve that grand result, and more focused on how I can spend everyday getting there by ensuring I don't burn out, I'm correctly developing and marketing my skills, and that I am the type of leader I am proud to be. 
These are the small 10-minute rituals keeping me on track to reach those big career goals: 
1. Organize and prioritize my tasks to prevent burnout.
I think everyone struggles with trying to find more time in the day Instead of trying to find the next organization hack or productivity app, I've learned it's more important to complete my tasks well versus trying to get every single thing done immediately. 
I used to rely on feeling motivated to complete my tasks, but motivation tends to  come and go. Now, I start every day at my desk with a simple to-do list:
Write down everything I need to do that day

Circle the top 3 most important tasks (this helps me focus on what is most important rather than getting stuck with doing busy work)

Add them into my online calendar

Continue updating this throughout the day (If there is no more room in my calendar for something, I remove it from that day's to-do list.
My biggest mistake when it came to organizing my work was that I would consistently add too many items to my list, especially if I ended up being in meetings half the day. By adding tasks to my calendar and then either pushing extra items onto my next workday or crossing them off together, I've taught myself to be decisive in prioritizing tasks and avoid lying to myself about what I can realistically accomplish in one day. To help determine how long a task takes, I use the distraction journal method.
2. Track my achievements.
As I've gotten older, I've gotten more forgetful — and I'm going to assume this will only continue to be the case.  Especially when you start to hit the 10+ year career mark, it can be difficult to remember all of your achievements. So, I've begun to track my achievements. While small snippets of achievements live on my resume or LinkedIn page, tracking them more intentionally with more detail has been helpful.
A great way to track your achievements is through your own portfolio website, which you can easily create with Squarespace. A portfolio website can consist of much more than just illustrations or editorial.. It can include presentations, charts, case studies and even your resume. Plus, Squarespace makes it super simple to put together a beautiful, professional-looking website in minutes — no design experience necessary. Check out a few of my favorite templates for resume and portfolio sites below: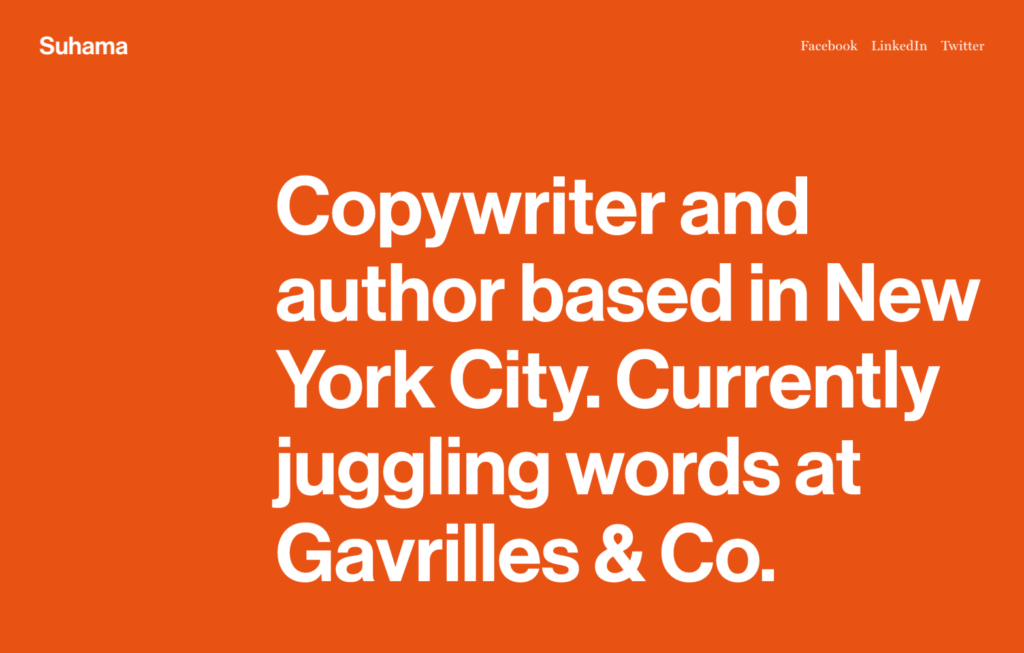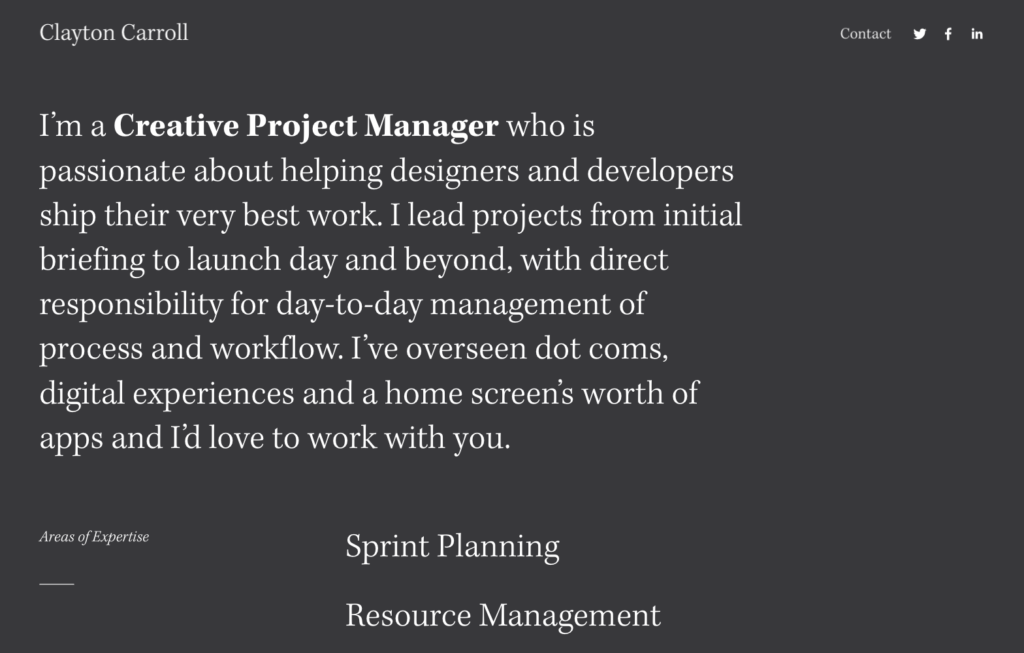 I also like to categorize my achievements into certain skill sets. For example: negotiating is a huge part of my day job, so I track my successful, most challenging, and highest-profile contract negotiations. It takes less than 10 minutes to include, and it's so helpful for promotions and job interviews to be able to clearly articulate my strengths. 
Of course, make sure that your confidentiality agreement allows you to share your work publicly. If your work includes a presentation that has confidential client information, remove the numbers/names or replace them with fake ones when sharing on your portfolio. Pro Tip: If you have material/topics that you are allowed to share publicly, but don't want every random stranger to see, Squarespace has a password protect option that allows you to protect your page (or your whole website). If you feel uncomfortable having the details of your work publicized, password protect that page and only give the password to future employers/networks that are truly interested in learning the details of your work. 
3. Write down the skills I utilize in a day.
 As a career coach, I talk to a lot of 9-to-5 employees. The one question that everyone always struggles to answer: "What are your skills?" A surprising number of people also don't have skills effectively listed on their resumes. It can be difficult to remember that it's not just about what we do but how we do it.
I never really understood the importance of being able to confidently communicate the value of work, until an HR employee told me the importance of it during an interview feedback session. Since then, I've become more cognizant to talk about the skills I use in my job and remind myself not to discount myself.We tend to have more skills than we give ourselves credit for because we normalize our capabilities and think that because we do them easily, it must be the same for everyone else. 
When I'm preparing for an interview, I try to observe myself as if I'm watching myself in a movie, and list out the skills I use and their results. I have my clients do this, too, and it sometimes surprises people that they have more skills than they give themselves credit for. Many skills are also transferable, and learning how to market them has really helped me land higher-level positions. Lastly, being super aware of the skills I use everyday also reminds me of the skills I need to continue to develop.
4. Write down the leadership and management styles I like and want to adopt. 
I've learned that achieving my career goal will also mean I have to be a different person than I am now; I am going to have to grow as a leader. This is something that truly takes time, and like most things in life, I have an ongoing list of the qualities of a leader I want to be based on my experiences with different types of managers. 
Six years ago, during an exit interview for a co-op position, my manager asked me for feedback on her performance. I hesitated, as I wasn't expecting the question and said that something I really appreciated during my work term with her was that she always seeked out opportunities for me to develop my skills instead of only ever asking me to do simple, repetitive tasks. She replied that she had also been a co-op student before, which is why it was so important for her to find work that would really stand out on my resume. She advised me to keep a record of the management and leadership styles I liked, especially early into my career, so that I'd know what kind of leader I wanted to become. 
I've been adding to that list ever since. My list includes things a manager did that I agreed with, as well as things I didn't. Doing this exercise helps remind me of my work values, what leadership style I like best (when I'm looking for a new job), and what type of leader I want to be. 
5. Check in with one of my co-workers on something non-work related.
Like everyone else, I was working from home for a period of time. And while it had its benefits, I missed the personal, spontaneous conversations that actually allowed you to get to know someone. When we think about career goals, it can be easy to forget about how we get there and the importance of creating meaningful relationships with the people we spend so much time around. And even though I wasn't directly spending my days with my colleagues when I was working from home, they were still a big part of my career journey. 
I am now back in the office, but during both WFH days and days in the office, I try to make a point to speak to someone about something non-work related. Understanding my coworkers more also allows me to work better with them as a team. We are humans with good days and bad days. Having non work-related conversations has also taught me how people operate, and vice versa. For example, everyone in every office I've ever worked in knows I have a big sweet tooth. So if you need a favor from me, I will never say no if there are sweets involved (candy for a small favor, bubble tea for a big favor). 
We underestimate the importance of personal connection when it comes to reaching our professional goals. Yes, people get promoted because of their skills and accomplishments. But people also promote people they like and who have demonstrated they work well with the team members — especially for a supervisor or management position. 
*****
While it can be tempting to condense career success into a small handful of accomplishments, it is the small tasks we do everyday that get us where we want to go. Learning how to break out of entry-level positions is something I am constantly learning to do, but with more career success comes more responsibility. I'm focusing on learning how to grow into the person I want to be when I reach that level of success. 
If you want to start tracking your achievements and building your own portfolio website, get started on  Squarespace.com with a free trial (no credit card required). When you're ready to publish, you can use our offer code "FINANCIALDIET" for 10% off!
Image via Unsplash
Like this story? Follow The Financial Diet on Facebook, Instagram, and Twitter for daily tips and inspiration, and sign up for our email newsletter here.