5 Memorial Day Sales Actually Worth Checking Out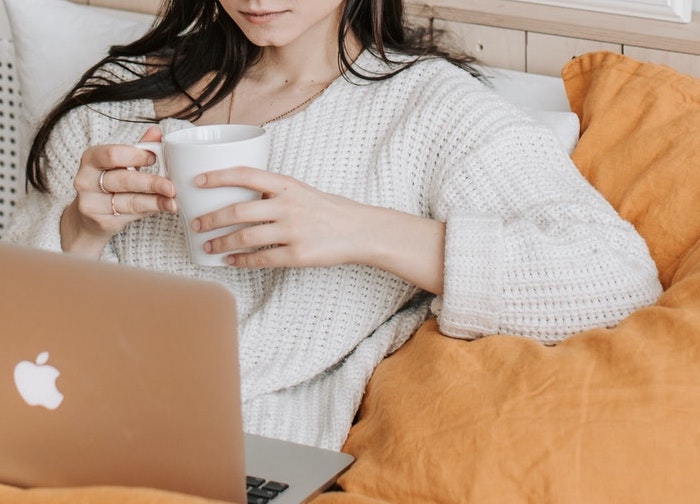 It's a weird time to talk about shopping. Especially if you're one of 36 million people in the U.S. who have lost their jobs, you're probably concentrating on budgeting and taking care of yourself and your family. Even if you're employed, buying stuff might not seem like a big priority right now. 
But if you've already set aside some cash for specific projects (like replacing a rug, or getting new patio furniture), now is the best time to shop for home goods. Memorial Day sales, which pretty much used to just be good for discounted mattresses are actually pretty good this year — considering there's been massive consumer pullback. Desperate to stay afloat, businesses seem to be offering bigger discounts this year.
Again, if you were already planning on spending the money, use these deals as a way to save — big. I'm not including dinky sales, because, let's be real. If we're going to spend any money right now, it should be worth it and actually enrich our lives.
Some pretty good mattress sales
Brands like Casper, Purple, and Avocado are offering Memorial Day deals on their mattresses, but those brands are already really expensive, and they're not necessarily that much more comfortable. You don't need to spend $1,000 on a good mattress, I swear.
Ashley is offering up to 50% off their mattresses, like this Sealy queen-size one that's only $375, the Anniversary Edition queen mattress for $399, and if you can/want to splurge, this 12-inch, queen-size memory foam mattress for $719. This includes free shipping. I can personally vouch for Ashley mattresses (their actual furniture I'm not the biggest fan of, quality-wise), since I own one and it's way more comfortable than any nice hotel bed I've ever slept in. I've also owned it for five years and it feels exactly like how it did the day I bought it.
Leesa is offering $100 off their studio model, $200 off the Original memory foam mattress, $300 off the Hybrid, and $400 off the Legend. Also, you get free, no-contact delivery. 
Wayfair lets you save up to 50% on mattresses like this highly-rated gel memory foam queen-size mattress that's going for $189.99, and Nap Queen's hybrid mattress that's $313.99 for a queen. And yes, they're also selling Casper mattresses (on sale — their queen is under $600), but they're going pretty fast.
Watch out for IKEA's Memorial Day sale, since their mattresses are always a solid option, and they're super wallet-friendly.
Air Fryers
If you've been wanting to try an air fryer to healthify your meals, now is the time. Score up to 60% off air fryers at Wayfair. I love this small kitchen-friendly mint air fryer going for $49.99. It's hella cute and the reviews are really positive. If you want something a bit more sophisticated, this programmable air fryer is $62.99 (58% off the original price). 
Area rugs & home decor
Wayfair also has some great deals on area rugs (up to 85% off). This gray geometric-patterned rug starts at $33.99, and I'm also obsessed with this light gray/taupe rug that will complement just about anything. 
Macy's Memorial Day sale starts soon, and we're getting up to 60% off on furniture, rugs, and mattresses. You can pretty much always count on Macy's for some really good, non-ostentatious deals! 
Overstock is already the place to go for discounted stuff for your home (think bedding, furniture, kitchen supplies, etc.), but expect even bigger and better deals for their Memorial Day Blowout. The site is offering up to 70% off items, plus free shipping for everything. 
What can you not find at World Market? I come here for cute mugs and their international candy section, but their furniture is actually pretty fantastic, and not super pricey for how luxurious everything looks. The store is having a massive Clearance Sale (up to 40% off products, storewide), so the prices for most of their items are super decent.
Other kitchen appliances
If you're looking for new appliances (like a washer, dryer, fridge, microwave, or dishwasher), then you know they can be really expensive. Lowe's Memorial Day sale includes 40% off kitchen appliances. This is perfect if you've been putting off replacing your wonky microwave or broken dishwasher (that is, if you own your place — if you don't, your landlord should percent replace appliances for you). 
Usually absurdly expensive tech products 
The only deals I found that actually stopped me in my tracks ($100 off an almost $3k Macbook Pro is just not worth it unless I need a laptop at that very moment) come from Best Buy, which TBH is worth looking at for their Memorial Day sale options. I found this Apple Watch Series 3 for $199 (it's usually $279) and these wireless Beats headphones for $200 (usually $350). Other deals on Best Buy exist, so check 'em out.
*****
Happy (almost) Memorial Day, and if you do feel good about shopping, go for it. Buying products when they're on sale is a smart move if you need something specific or were already planning on buying them anyway. And if you don't plan on shopping this Memorial Day, that's very understandable. Take the day to (hopefully) relax, binge-watch some TV, and sip on a homemade cocktail on your patio. Quarantine or not, summer is here.
Gina Vaynshteyn is an editor and writer who lives in LA. You can find more of her words on Refinery29, Apartment Therapy, HelloGiggles, Distractify, and others. If you wanna, you can follow her on Instagram or Twitter.
Image via Pexels
Like this story? Follow The Financial Diet on Facebook, Instagram, and Twitter for daily tips and inspiration, and sign up for our email newsletter here.