The Perfect Starter (& Cruelty-Free!) Makeup Kit For Under $100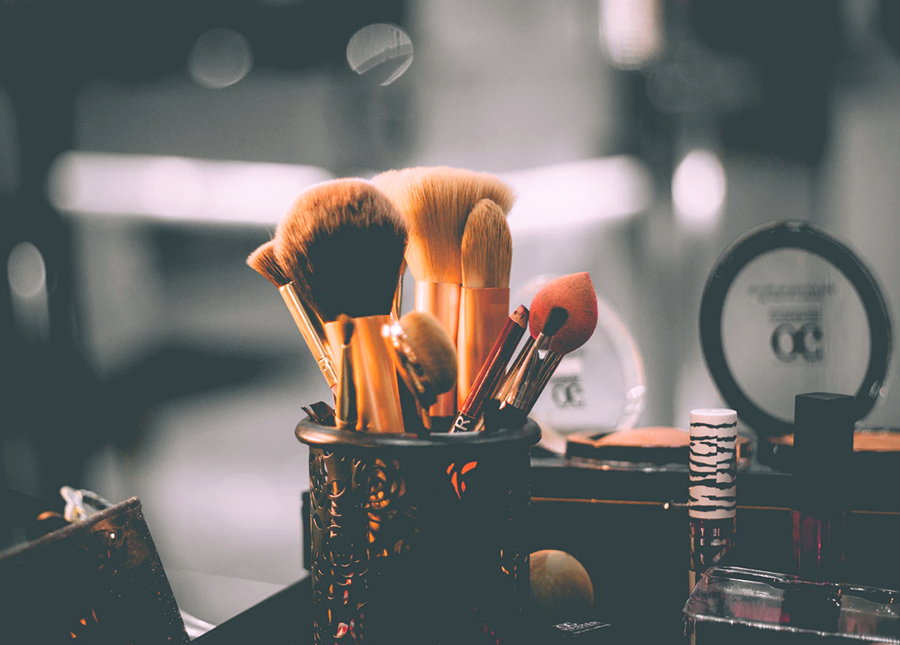 I love makeup. It's a hobby and a form of self-care for me. However, I realize that many brands test on animals, which, for me, does not align with my values. I know that if I am to keep up using makeup as a hobby, I need to start consuming more responsibly by investing in cruelty-free brands.
Luckily, there are so many wonderful brands and products that don't come at the expense of animal testing (Cruelty-Free Kitty has a great list of cruelty-free brands here). I've put together an affordable kit including what I would consider the basics, perfect for anyone just getting started in makeup or looking to make the switch to a cruelty-free regimen (because let's be real — makeup can be expensive AF, and sometimes these sorts of transitions must be made slowly). 
The total for this kit is $70.46 before tax.
Base
Foundation: Physicians Formula Healthy Foundation
Physician's Formula is cruelty-free and vegan. Their Healthy Foundation is $12.99, and I've found it's great for all skin types. It has SPF 20 to ensure all-important sun protection, and it is non-comedogenic, so it won't clog your pores. It has a lightweight consistency and has buildable coverage, meaning you can keep it a more "natural" look or build it up to a full face of makeup. It's also formulated with hyaluronic acid, which helps moisturize your skin and also leave it looking bright and fresh. What's super interesting about this product, though, is its applicator. It has an oversized doe foot applicator, which you simply dot all over your face, and then blend out with a sponge or brush.
Concealer: Colourpop No Filter
Colourpop is cruelty-free (their statement sent to Cruelty-Free Kitty can be found here). Their products can be found online, and they have recently found a home at Sephora and Ulta (!!!). Their products are both affordable and high-quality. Recently, I ordered the No Filter Concealer. It has great staying power and has a thinner consistency than a lot of concealers, which makes blending easy and quick. And, it's only $6.00. You really can't beat it.
Blush: Essence Satin Touch
Essence is another great cruelty-free brand (they have an entire section of their website devoted to this topic), not to mention affordable — their satin touch blush is literally only $2.99. It is a super buttery texture and blends beautifully. Its pigmentation is fantastic as well. They currently have two shades that would be great for both lighter and darker skin tones, but I really do hope their shade range expands. Because, let's be real, I'd love more options for a product that's under $3.00.  
Setting Powder: e.l.f. High Definition Powder
I've always been a huge fan of translucent setting powders, and this version from e.l.f. fucking delivers. It's only $6.00, and it smoothes the skin and sets your foundation and concealer. It helps diminish the appearance of fine lines and gives the skin a radiant glow. I haven't gone wrong with this product.
Eyes
Eyeshadow Palette: Urban Decay Naked Basics 1 or 2
Urban Decay is also cruelty-free. Their Naked Basics palettes are $29.00, which sounds steep, but their products are high-quality and great investments — and Urban Decay eyeshadows are my favorite. I chose the Naked Basics palette for this kit, because the neutral shades are versatile and perfect for anyone just getting started in makeup, and they last a super long time. There are two versions of this palette, so you are bound to find the shade range that works for you. Plus, each palette has a darker shade you can use as eyeliner by taking an angled brush and dragging it along your upper lash line. Save money and space. Boom.
Mascara: Physicians Formula Organic Wear Fake Out Mascara
This lengthening mascara's brush hugs each lash to give you a false lash look. It fans the lashes outward, curling and amplifying without clumping. It doesn't smudge or flake either, which can be a problem I've found with drugstore mascaras, but this formula doesn't let me down. It can definitely be compared to CoverGirl's Lash Blast formula, but without the cruelty, and for only about $7.49 depending on where you buy.
Lips
Milani Color Statement Lipstick
Milani lipsticks are absolutely fantastic [Editor's note: a favorite of Chelsea's!] and are only $5.99. They are creamy and pigmented and have a great shade range, so you're bound to find the color that works for you (I currently have the hue Teddy Bare.) Milani is, you guessed it, cruelty-free. They are also certified by both PETA and The Leaping Bunny Program.
Molly is an assistant digital strategist by day and a writer by night. She drinks way too much coffee and can be found on Twitter here.
Image via Unsplash