The "Pricey" Skincare Treatment That Actually Costs Me Less Than $3/Week (& Is Totally Worth It)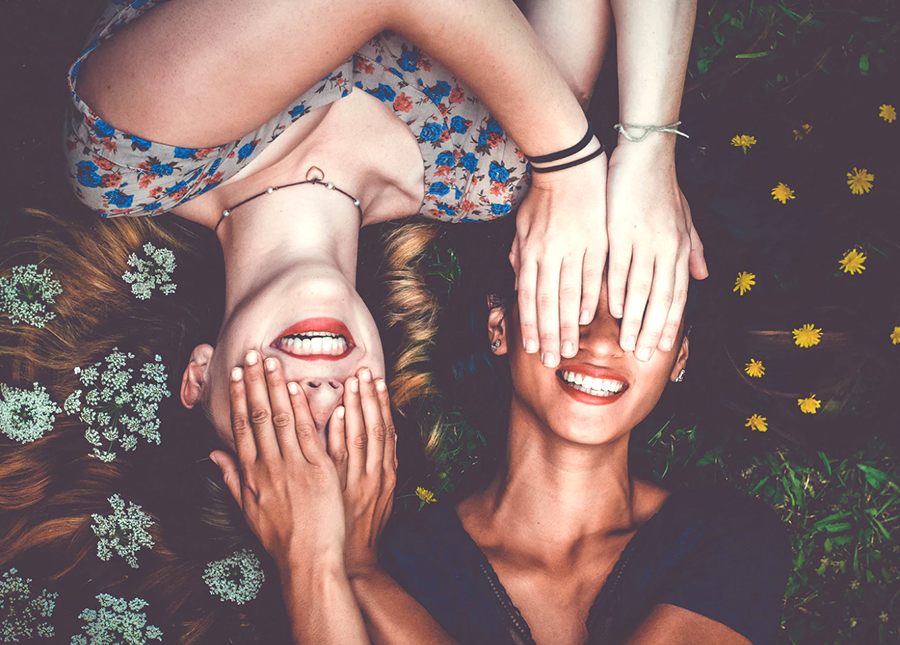 This post is part of a new series called The Best Investment I Ever Made — click here to read more!
TFD has done a pretty excellent job of dispelling the myth that good skincare products have to be expensive. From life-changing Korean skincare products under $35 to affordable serums, the evidence is overwhelming: quality skincare doesn't have to be a drain on your wallet. With a little bit of money and a lot of advice from strangers on the internet, a decent skincare routine is possible on every budget.
However, just because good, inexpensive skincare products exist doesn't mean that higher-end products are all just hot garbage wrapped in pretty packaging. I've tried tons of products across the price spectrum, but if I had to pick one product that was worth the investment, it would be Dr. Dennis Gross Alpha Beta Peel Pads. The price per treatment varies depending on how many are in the package, but for $88 at Sephora, you'll get 35 treatments, which comes out to around $2.51 per treatment. (For the record, I always buy them during Sephora's twice-a-year VIB sale to get that sweet, sweet discount.) It's the best two-dollar facial I've ever had. This two-step peel harnesses the power of seven exfoliating acids to literally buff away any imperfections right before my eyes, and all in under five minutes.
The treatment comes in a set of two individually sealed (and travel-friendly!) towelettes that look suspiciously condom-like. Unwrap step one to reveal a cloth square soaked in a pungent solution. Apply to clean skin and rub in circular motions until the pad feels dry. Wait a few minutes for step one to do its thing, and then repeat with step two. For me, the end result is skin so soft, I have to do a double take to make sure it's the same one I've lived with all these years. I follow with a good moisturizer with SPF. Pores where? Wrinkles who?
This peel is intense, but in the best way. If using acids in skincare conjures up that image of Samantha from Sex and the City when she got a chemical peel right before Carrie's book party and showed up looking like a sunburned naked mole rat, fret not. These are not those kinds of acids. There's absolutely no recovery time and no red, flaky skin. The peel gives an effect similar to those big machines that the janitors used to clean your high school gym floor, turning back the hands of time and buffing away the sins of our youth to reveal a brighter, softer, renewed appearance in complexion.
This product reminds me of those late-night infomercials, because it seems too good to be true. It's like those vacuum commercials where they spill things like red wine and sticky jam straight onto the carpet and then, with a few passes of the vacuum, the carpet is like new. No matter how many drinks I've had the night before or what pollutants I've let soak into my skin, with one use, my skin texture is immediately smooth and bright, my pores are smaller, and my skin just looks good. Can these peels really do it all? YES! For just six easy payments of $15 (at the same time), you, too, can have perfectly smooth and soft skin!
I personally believe that everyone and every skin problem could benefit from these magical pads, whether you have dry skin, oily skin, acne scars, wrinkles, large pores, discoloration, dull skin, or anything in between. These peels are the answers to my skincare prayers. And if your sensitive skin shudders at the mere mention of "exfoliation," the same brand makes an Ultra Gentle formulation of the classic peels with the addition of calming, hydrating ingredients, including colloidal oatmeal to comfort and protect delicate skin. For those who are familiar with using acids in their skincare routine and like an acid powerful enough to pave an asphalt driveway, there's also the Extra Strength formulation. For all others, the Universal formulation should do just fine.
The box says these peels are for daily use, but I have bills to pay and food to eat, so I can't afford to spend $900 a year on a single step in my skincare routine. I tamper down the desire to use these pricy pads every day and instead indulge just once a week to keep my skin looking fresh. It's also great before a big event or a vacation, or whenever I need to be looking my best.
If the price still scares you, compare it to how much those single-use sheet masks cost. Sephora sells them for around $5-10 for one mask, depending on the brand. Sheet masks are usually a quick fix to a bigger problem, like dry skin or clogged pores. These peels not only exfoliate the surface of my skin to immediately reveal softer, more radiant skin, but used over time, they can actually improve the overall texture of skin, reduce fine lines, and heal breakouts and fade acne scars faster, because the acid helps accelerate cell turnover.
$88 is a pretty penny to pay for a few damp square-inch cloths, but when taking into consideration the cost per treatment and the immediate and long-term benefits, in my opinion, the cost is totally worth it. Skincare is my favorite little luxury to indulge in, so much so that I'm willing to forgo an expensive cup of coffee a few times a week or a new item of clothing. There are gems and duds in every price range, but in my experience, I find that you get what you pay for most of the time. Do I need to spend $88 on anti-wrinkle products even though I'm still in my early twenties? Probably not, but they smell nice and make me feel like a glamorous, widowed baroness whenever I put them on, and that brings me joy.
What's the best skincare investment you ever made? Leave it in the comments below!
Cristina is a freelance beauty writer in Austin, Texas. She spends her spare time masking and wondering if jade rollers really work. DM her your favorite moisturizer on Twitter or visit her on her website. 
Image via Unsplash