10 Cheap Home Decor Stores (That Aren't IKEA)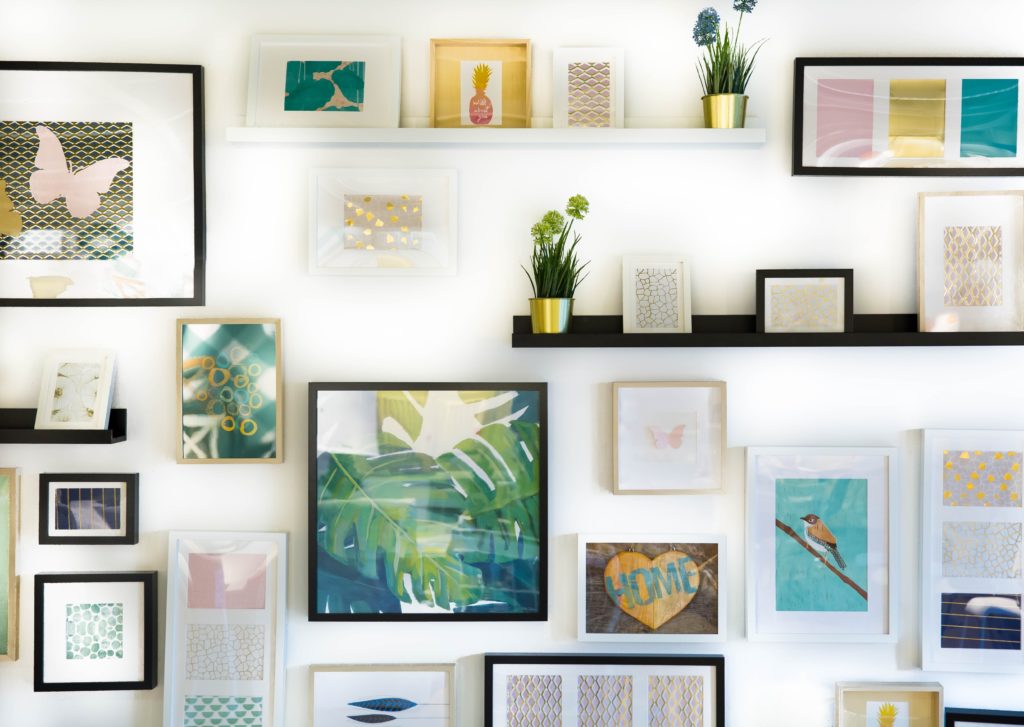 Pretty much all of us here at TFD are extremely into budget home decor. I've written about my various DIY projects that helped me turn a new apartment into a home (which I still love a year later!). Chelsea has a wonderful eye for making her home feel both sophisticated and inviting (definitely check out her recent dining nook and kitchen makeovers on Instagram). None of us are experts, but we are all very into finding ways to make our homes feel cozy and "finished," without breaking the bank.
I know a lot of my friends are the same way, too. But we also all seem to encounter the same problem: ending up with the same exact pieces of furniture and decor as every other person we know. And, yep, most of it comes from IKEA. Now, I love my trusty square-shaped extendable dining table, and it has served me well for five years. But I can name at least four other people I know well who have (or used to have) the same exact one, even though it's not the only dining table to exist.
None of this is to shame IKEA. I love perusing those little "living in 450 square feet" setups and then snacking on Swedish meatballs as much as the next person, and no one should feel bad about shopping there. But I also know that it sometimes feels like the default for early twenty-somethings who just need to put something in their first real apartment. I'm just here to gently point out that it's not the only option. If you desperately need to furnish that first apartment, or you're simply looking for a little home refresh this spring, here are several home decor stores you should check out. (One caveat: I'm not including thrift stores on this list, but you should definitely check out your local thrift stores for budget-friendly decor and affordable furniture! Same with Craigslist and Facebook marketplace finds. Definitely worth checking out if they are an option for you, though!)
10 Non-IKEA Stores For Home Decorating On A Budget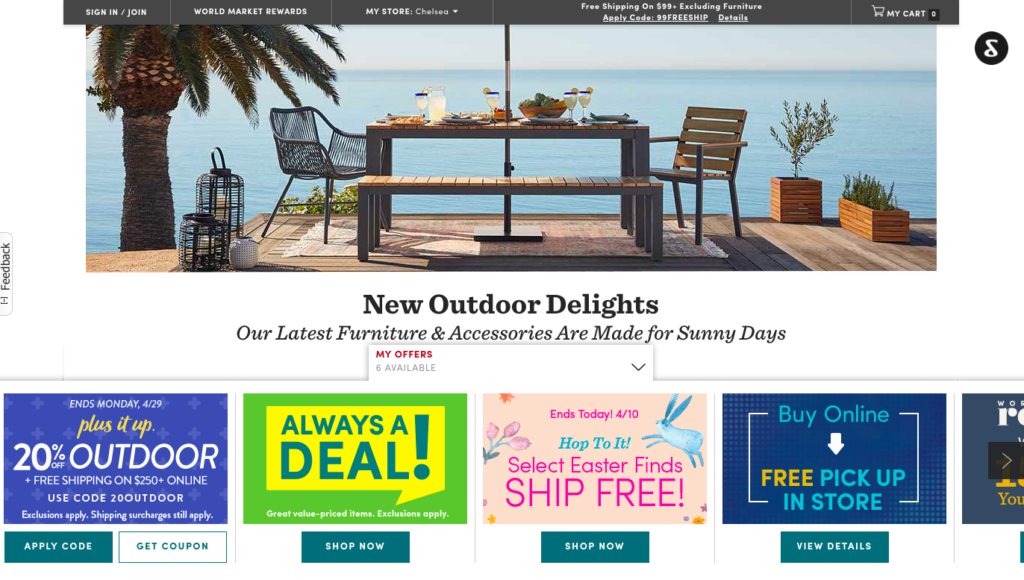 I love World Market. We've bought several things there, from a large wicker blanket basket to a pink-and-gray rug made from recycled plastic bottles. I even managed to find a mid-century style leather chair for $450 full price (which is a bargain, as most leather chairs go for at least twice that). It now mostly belongs to the cat, but it has remained in great shape for over a year, and I don't anticipate any issues. This store is especially good for quality shelving, rugs with actual personality, and a wonderful selection of charming bar carts. Always keep an eye out for their sales — they happen pretty frequently!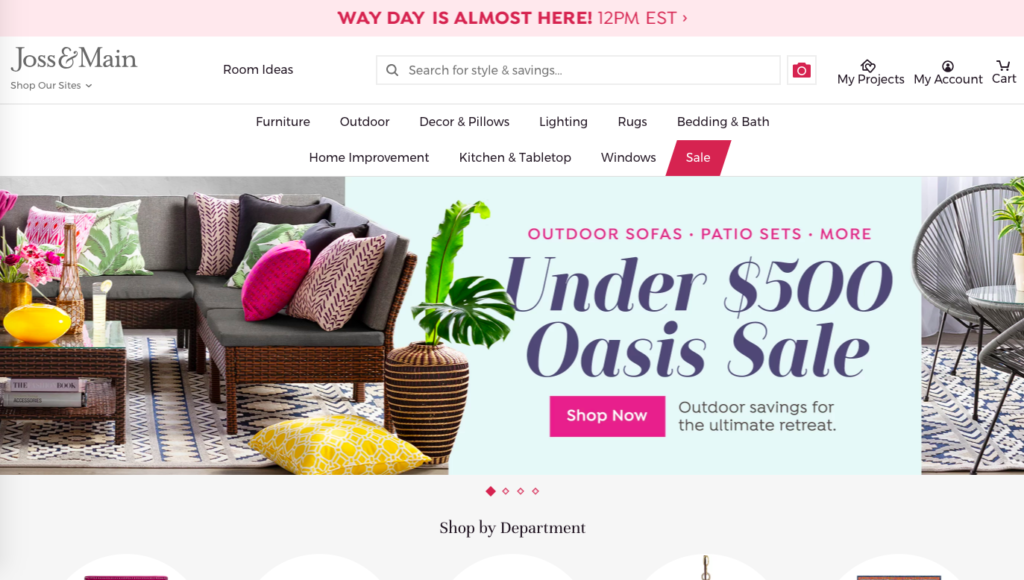 We want to replace our futon (which is fine, it's just a light color and that ended up being a mistake for us) with a sofa, and I'm definitely going to look here when the time comes. The site is really well set up — they organize by room and style, so if you're looking for living room furniture with a modern feel, you can find what you're looking for easily. Also, a cursory glance shows me that they have a wide selection of full-size sofas (with good reviews!) for $500 and under.
Everything on Hayneedle definitely seems to fall into the trendy/Pinterest-y category, but certainly not in a bad way. Their gallery page is super useful — it shows you finished room photos so you can get an idea of how an item will actually work in your space. I got my desk from this site — it is white with spacious drawers, and they had a better price than anywhere else I was looking at the time.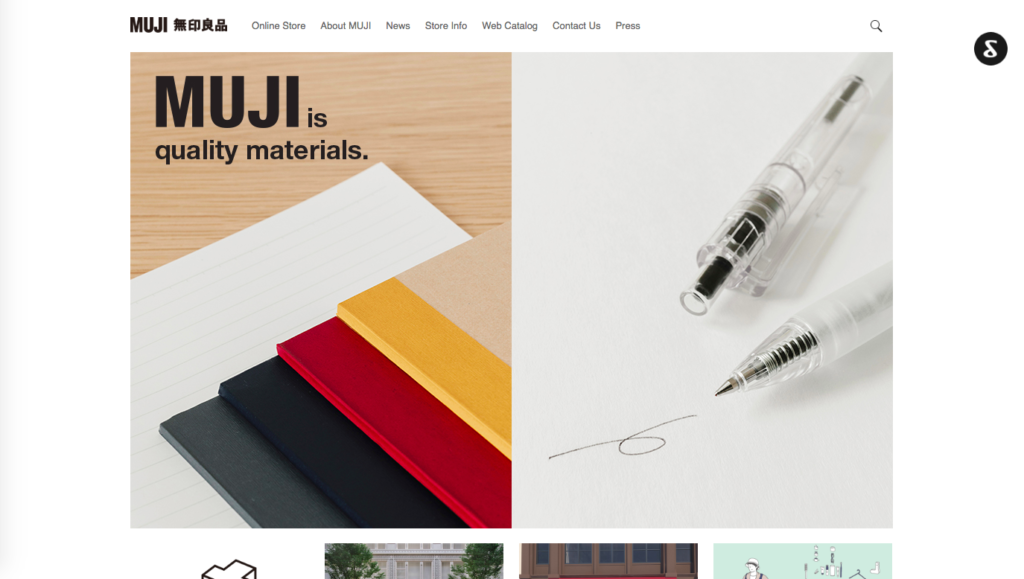 Less selection here, but an amazing place to look if you are overwhelmed by consumer decisions! MUJI is a Japanese store that sells everything from clothing to stationery to furniture. They focus on the quality of items over the quantity of them, so you know everything you get will last a good long time. Also, everything is super fairly priced! And while there are fewer choices, that doesn't mean their stuff is boring — it's all beautifully designed.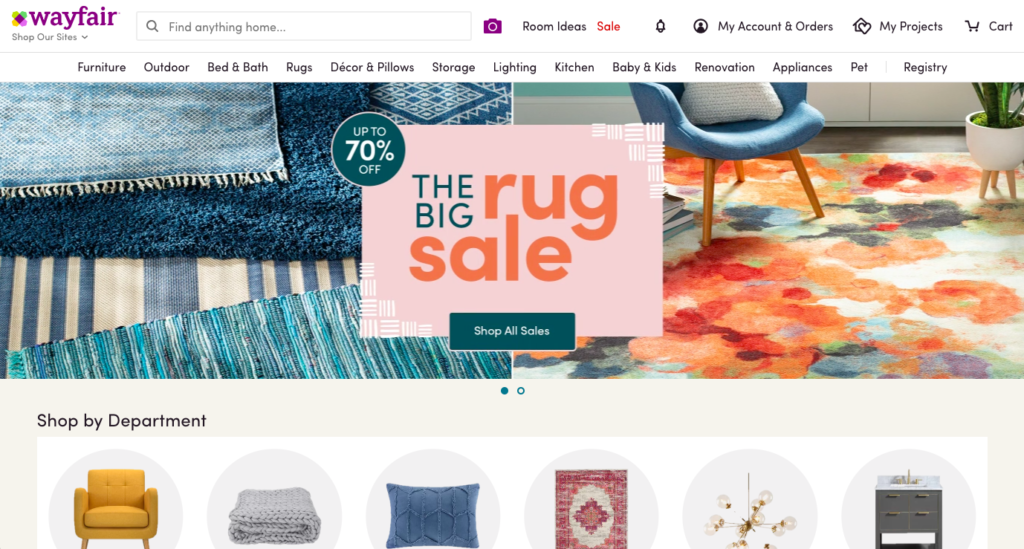 I'm sure everyone here knows about Wayfair at this point, but I can't *not* include it in this list. Wayfair is where we've gotten the majority of the stuff in our apartment. As I'm typing this, I can see my couch, the coffee table, the TV table, and the office chair I'm sitting on — all of which came from Wayfair. They pretty much have the widest selection and the best sales. However, their site is also a bit overwhelming, so I'd have an idea of what you're looking for before you go perusing!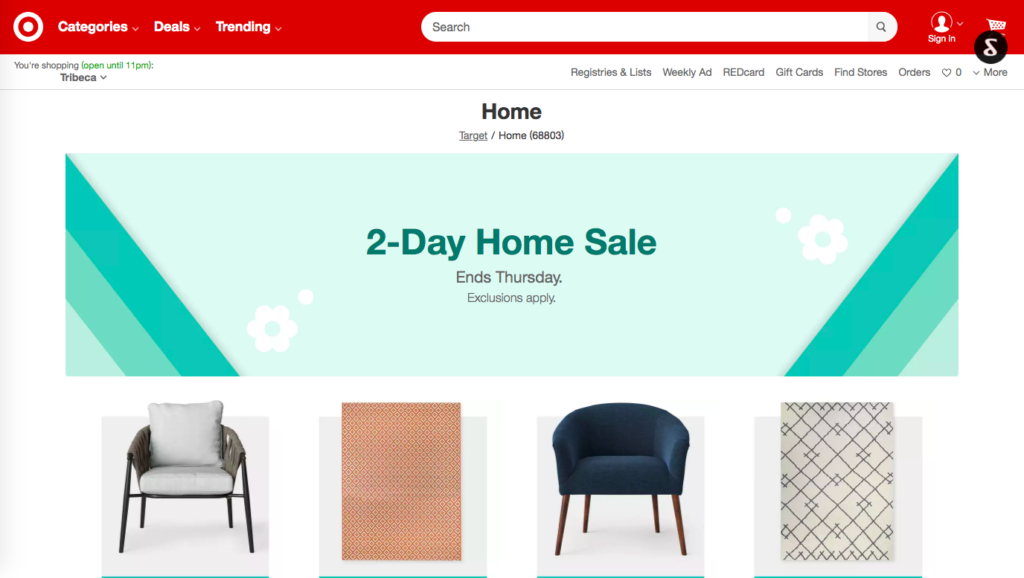 Target has a shocking (to me) selection of insanely cute, relatively cheap home decor pieces. I highly recommend checking out their lighting in particular. We've gotten literally all of our lamps here — two cute (but different!) brass floor ones, and one light pink table lamp with a floral embroidery shade, which may be my most favorite thing I own. Their Project 62 line has some particularly awesome items.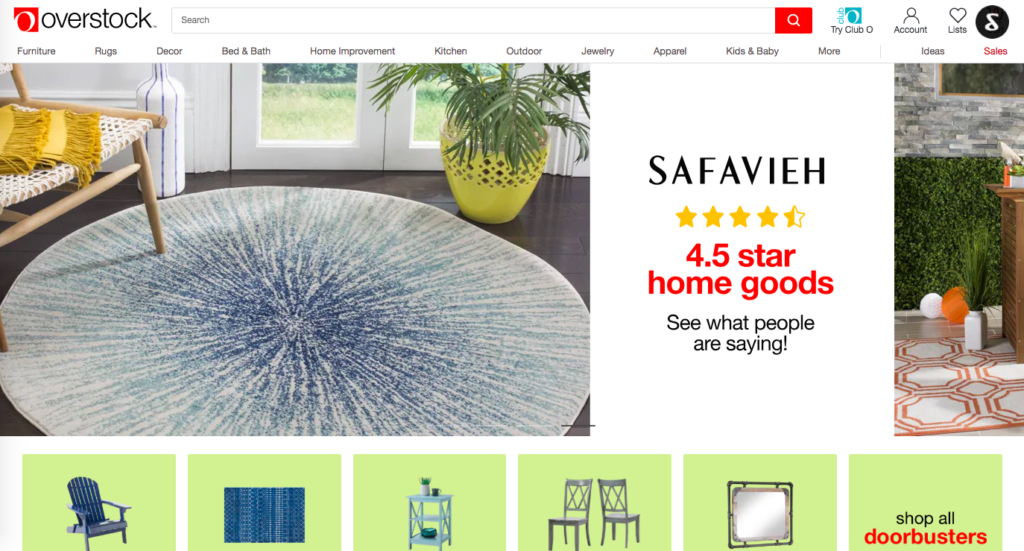 My mom, a true home decorating queen, has directed me to Overstock many times over the years, and for good reason — they have a ton of stuff, and it's all marked down. I've heard a lot of great things about their mattress selection! They have clothing items and other stuff in addition to furniture and home decor as well.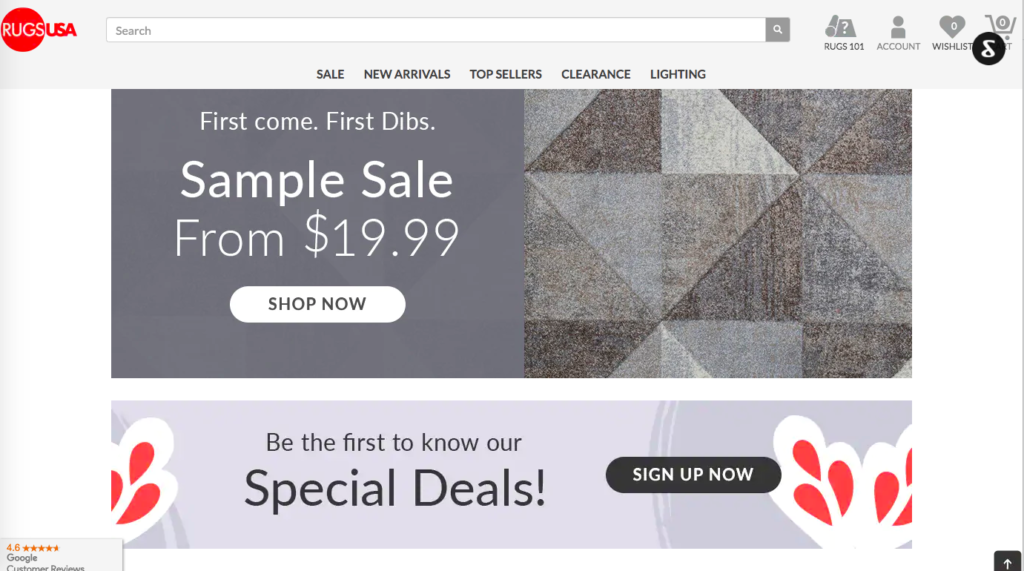 Another mom recommendation! A painful truth of adulthood is that a lot of things are way more expensive than you'd actually think they would be. This pretty much goes for all rugs. My mom actually found a huge, beautiful pink-patterned area rug for like $200 on this site, and it covers her entire (large) master bedroom floor. Definitely check it out for your cozy flooring needs.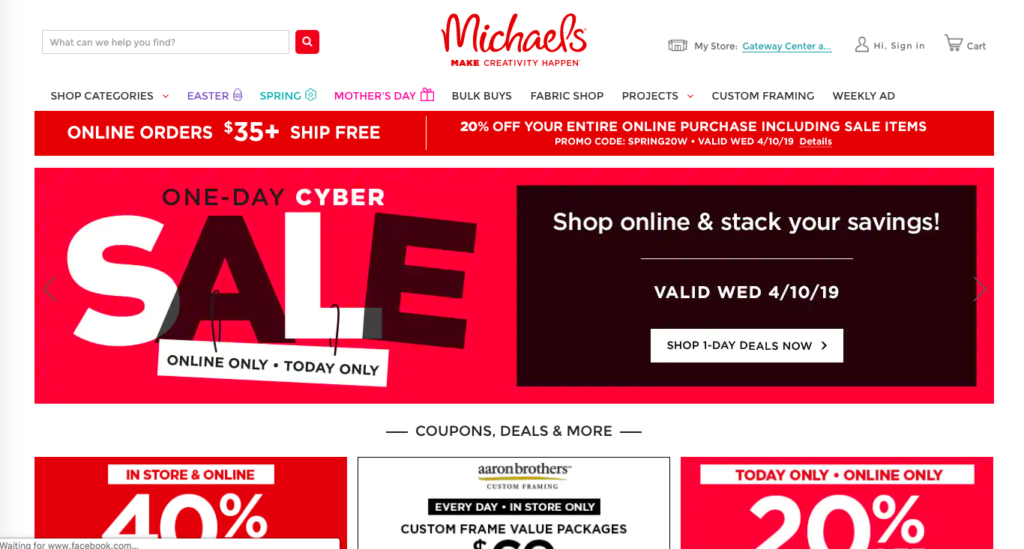 I realize this is a craft store, not a home decor store necessarily. But! This is the only place (other than thrift stores) that I buy picture frames, because a) they are almost always on sale, and b) they always, always have coupons available. (Just check the website/your location before you go!)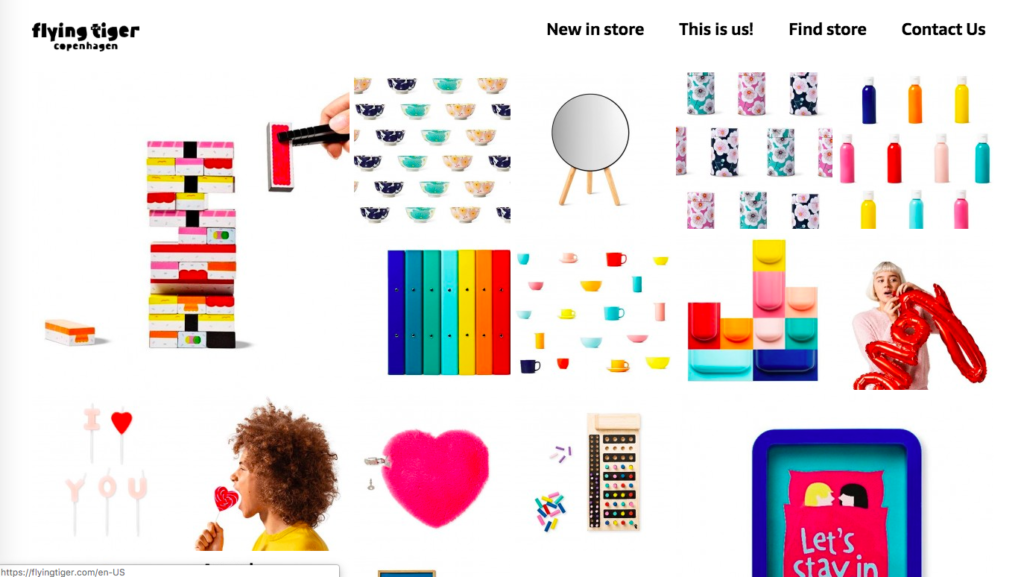 Unfortunately, Flying Tiger does not have an online shop. And as of now, they have hundreds of stores worldwide, but the only U.S.-based ones are in New York and Boston. However! This store is absolutely filled with quirky, adorable home items (think knick-knacks and kitchenware, not large furniture). It is the perfect place to find interesting homewares for seriously cheap — I got a vase with a drawing of a man's face for $5, and a bottle-green glass fruit bowl for $4. Definitely keep your ear to the ground for a store opening in your city, as they are expanding rapidly, or pay them a visit if you're near NYC or Boston. I love this store so much!
*****
Any awesome, cheap home decor stores I missed? Let me know in the comments!
Holly is the Executive Editor of TheFinancialDiet.com. Follow her on Twitter here, or send her your ideas at holly@thefinancialdiet.com!
Image via Unsplash
Like this story? Follow The Financial Diet on Facebook, Instagram, and Twitter for daily tips and inspiration, and sign up for our email newsletter here.