Which Journaling Method Is Best For You, Based On Your Personality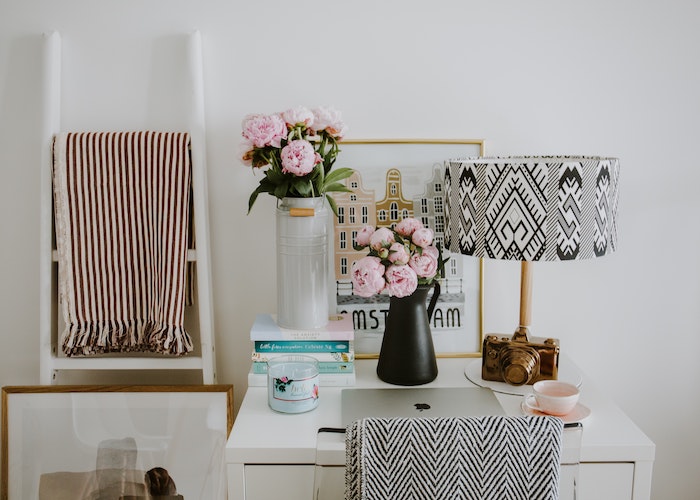 One of the few things I set out to do in 2020 — and actually accomplished — was journaling.
Moment of honesty: throughout the years, I've struggled to journal consistently. I'd often collect beautiful journals and then allowing my inner critic and perfectionism to get the best of me, resulting in me never actually using said journals.
However, as I delved back into the world of journaling this year, I realized that there are a number of journaling methods, and the one best suited for me (an analytical perfectionist) is not best suited for, say, someone more on the creative side. While chances are that you'll wound up using more than one type of journaling method depending more on your mood than your personality type, here are a few types of journaling practices you may gravitate to depending on your needs and personality traits. 
If you're creative, artistic, and a visual learner — Bullet Journaling Spreads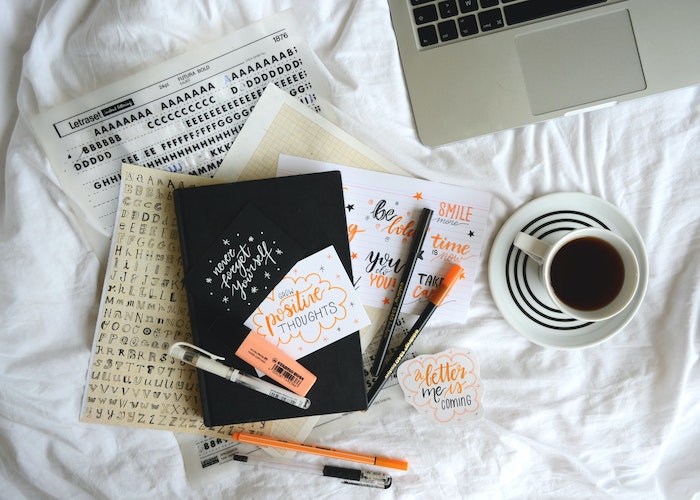 We've all seen images of stunning bullet journaling spreads on the internet. From calendars to mood trackers and workout logs, I've always wanted to embrace this method of journaling. But, as a perfectionist and someone who struggles to be artistically creative, this form of journaling simply isn't for me.
If you're artistic, however, and enjoy a mixture of free-form drawing and precise grids, not to mention look forward to sitting down to plan your month and engage in goalsetting, then this type of journaling is absolutely for you. In my opinion, bullet journaling takes time and dedication, more so than other forms of journaling, since it requires you to make visual spreads and think ahead about your time. What I appreciate about this technique is that it's easy to see what you've managed to accomplish and which areas you can improve on. I enjoy the visual representation of seeing my tasks, goals, and events for the month. What's more, it's easy to add or remove spreads each month, curating the perfect bullet journal for you by the end of the year. While this particular method isn't quite for me, I'll forever continue to be jealous of the perfect bullet journal spreads I see online. 
If you're struggling with productivity — The BuJo System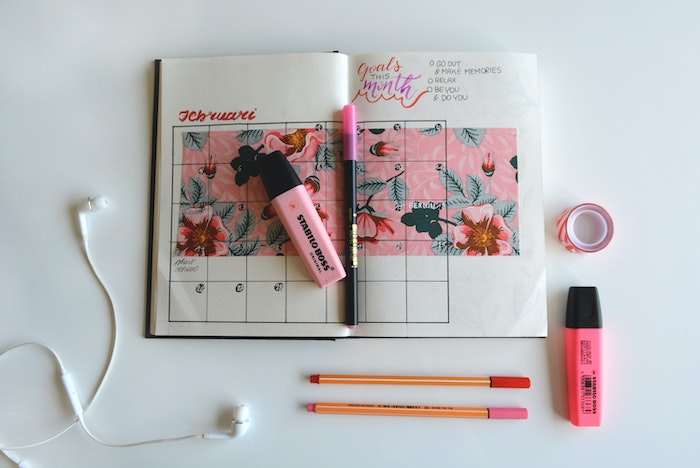 The BuJo System is part of the original bullet journaling technique, prior to it being hijacked by creative Instagram spreads. Essentially, it's an advanced way of thinking about a 'To-do' list. Instead of merely listing tasks you need to complete and then crossing out the ones you finish, the system allows you to migrate tasks into the next day or even further into the future.
There are built-in keys online you can follow, or you can develop your own key for your tasks. What I love most about this system is that that there's no shame for not achieving every task on your to-do list since you can merely migrate them and restart the next day. As someone who breaks down tasks on a to-do list to the bare minimum, just so that I can feel accomplished and cross out something, this method appeals to me a lot. Also, another productivity hack similar to this style of non-restrictive journaling is time-blocking – which you can learn more about here.
If you're an over-thinker — Morning Pages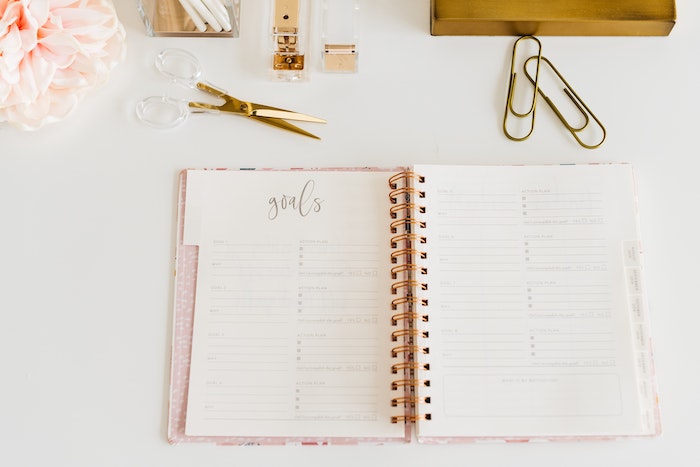 I'm a massive over-thinker so for me, the morning pages system takes literally and metaphorically takes a load off my mind. If you wake up with your mind swirling with all the thoughts and worries you went to bed with, I highly recommend trying this particular journaling method.
Admittedly, I use this system a bit differently than what it was originally designed for; morning pages was originally intended for creatives (more specifically, writers), to force them to write a set number of pages a day. By taking to writing first thing in the morning, you can simply pen your thoughts down via a free stream-of-consciousness, and not be bogged down by perfectionism or overthinking, as is more likely later in day when you're more alert.
While I don't force myself to write the idea 2-3 pages each morning, I do feel like writing in the morning allows me to genuinely get my thoughts and emotions out, instead of analyzing what I put down on the paper. It also allows me to feel a sense of relief, afterwards, since I'm incapable of thinking too hard in the mornings. 
If you want to become a positive-thinker — Gratitude Journaling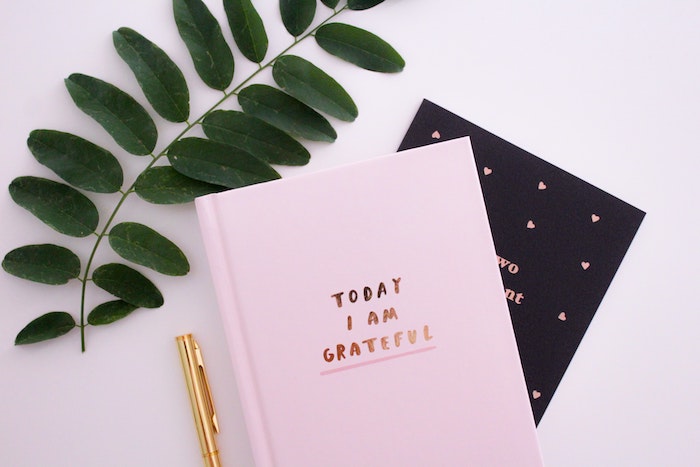 I've found gratitude journaling to be such a simple task, but one with immense rewards. You can start as small as just listing out three items, or experiences, you are grateful for each day. I like to do this before bed and really reflect on what I wrote down, allowing myself to sit with that gratitude and the positive feelings it brings up.
During this time of such immense uncertainty, sadness, fear, and loss, it can feel nourishing to focus on the good, even if just for a few minutes. This can, of course, expand into a longer journal free-write about what you're grateful for, but I find that just reflecting and finding three items I'm grateful for, is enough for me. If I'm down and not feeling particularly "gracious" that day,  I emphasize really specifying what I'm grateful for, versus merely jotting something vague like, "My Health." While some days may be harder to pull in your bag of positive thoughts and affirmations and remember what you're grateful for, I feel the practice of gratitude journaling actually comes in handier for the harder days than the easy ones. 
Journaling is an incredibly personal exercise, but these are a few methods to get you started, if you haven't already. I primarily use my journal to reflect and write out my thoughts, addressing letters I never send or making lists to better understand my life, in that moment. I've also expanded to using multiple techniques, further enriching my journaling experience, and my overall productivity. In the end, no two journaling systems are exactly the same, and you shouldn't be afraid to mix-and-match techniques. Hopefully there's something here even an expert-level journalist can learn.
Keertana Anandraj is a recent college grad living in San Francisco. When she isn't conducting international macroeconomic research at her day job, you can find her in the spin room or planning her next adventure.
Image via Unsplash
Like this story? Follow The Financial Diet on Facebook, Instagram, and Twitter for daily tips and inspiration, and sign up for our email newsletter here.