6 Affordable Items That Will Make You Feel Way More Put Together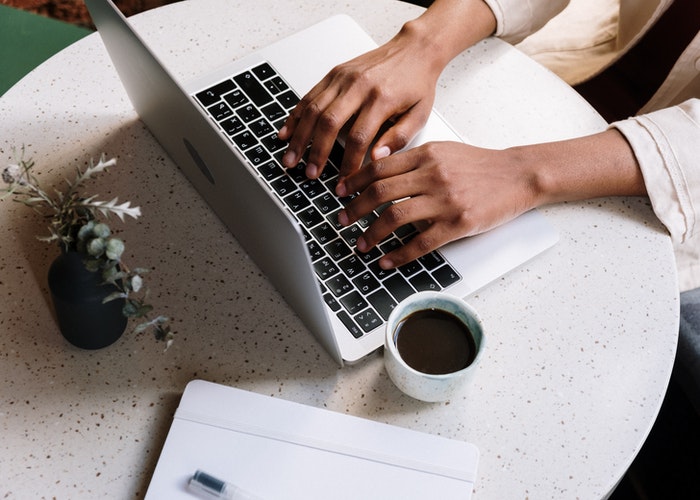 This article is brought to you by Squarespace.
When so many things that signify being "grown-up" can cost tons of money (a professional wardrobe, the perfect apartment, natural-looking makeup that's somehow high-quality and toxin-free), it's easy to feel like you're stuck in perpetual adolescence. But you don't need to spend a lot to seem more put together on the outside and feel more confident on the inside. Read on for a list of affordable items that are basically guaranteed to make you feel like you have it together without breaking the bank.
A professional website
When I come across an acquaintance or colleague who has their own professional website, I immediately think, "Oh, they've got it together." It doesn't matter how nascent or experimental their career trajectory is or whether they meet the traditional metrics of "success." A website is the digital equivalent of a business card: classy, competent, and very adult. What I've loved most about having my own website is that it helps me feel in control of my professional life. I get to choose how to pitch myself to potential clients and employers, and that's powerful. I once made it to the final interview round for a professional editing job mainly on the strength of my website's blog section.
You don't need elaborate graphics or a million different pages to create a sleek and inviting professional website. A simple but informative landing page like this one is a good starting point: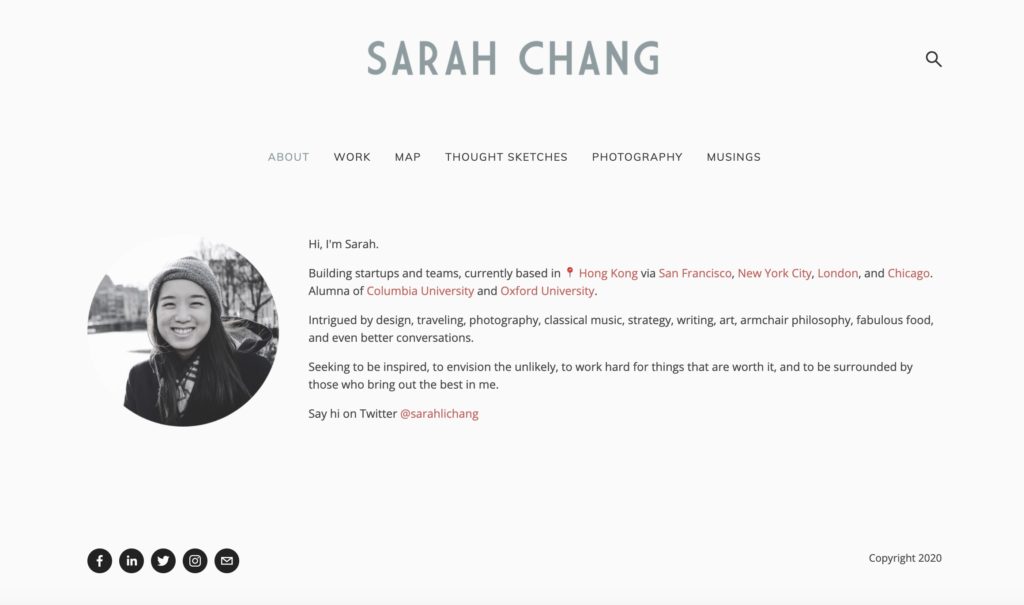 Source: sarahlichang.com
An "About" page that communicates your personality, credentials, and, depending on your industry, a bit of cheeky humor, will draw in visitors quickly: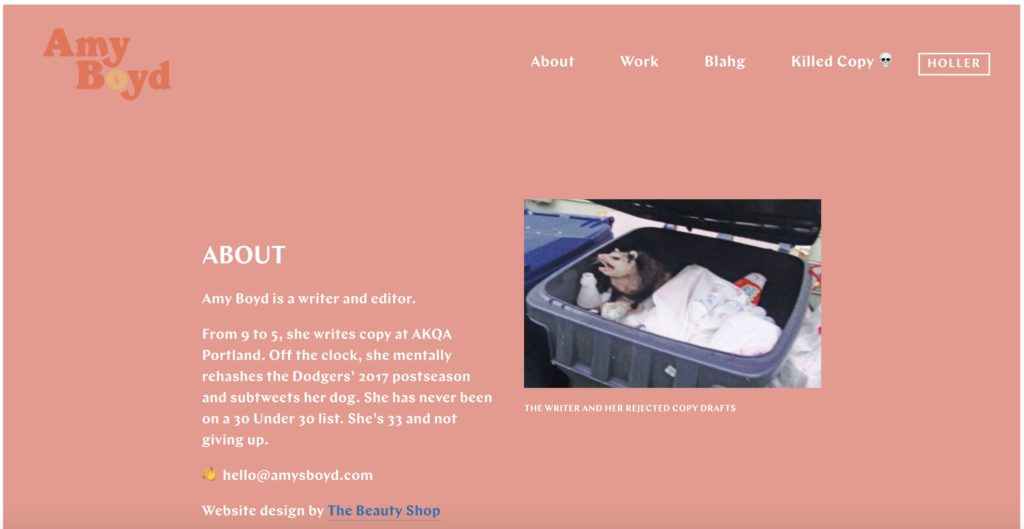 Source: amysboyd.com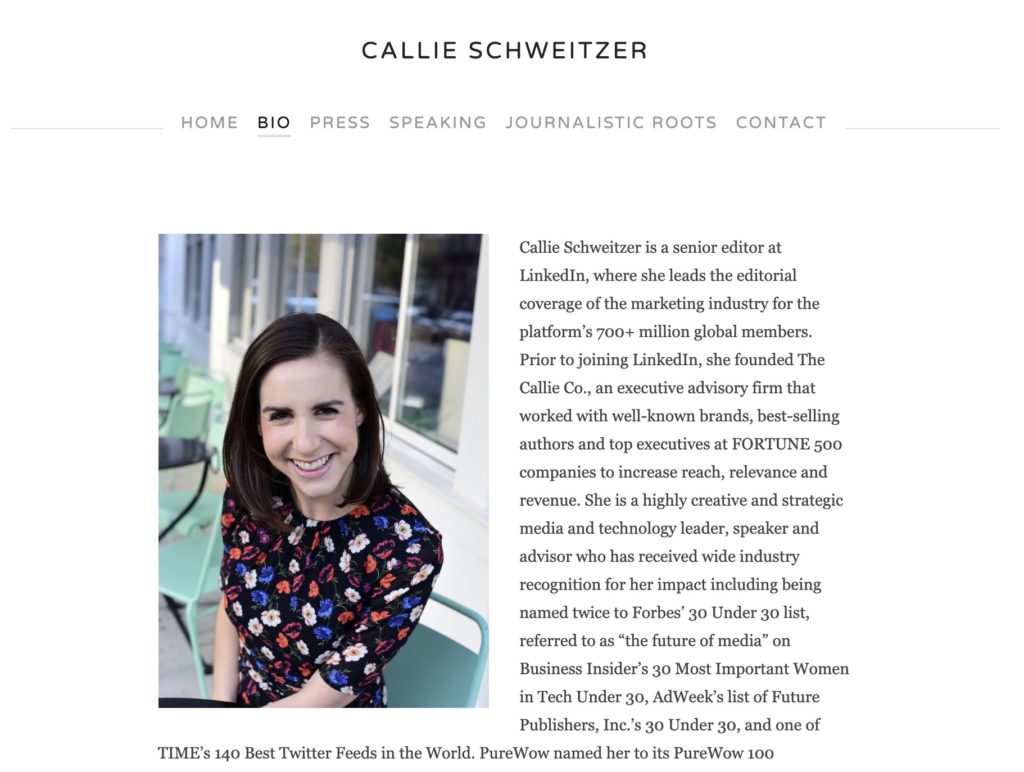 Source: callieschweitzer.com
And making sure your contact details are clear and easy to find is crucial to making connections. It can just be an email address!
These three elements—a landing page, an about section or brief bio, and your contact info—are really all you need to get started. The good news is that you don't need professional design or web design skills to make one. No matter what your skill level, you can use a tool like Squarespace to create a customizable website with help from hundreds of design templates. Their plans start at $12/month, which comes with 24/7 customer support. (You can start a free trial at Squarespace.com, and when you're ready to publish, use our offer code "FINANCIALDIET" for 10% off your first website or domain.)
A signature accessory
Signature accessories are powerful for a reason: they signal your personality and reinforce your personal brand. That's why certain iconic accessories, like Jackie O's oversized shades or Tupac's front-tied bandanna, still loom large in the public imagination decades later. The beauty of the signature accessory is that it packs a stylistic punch without necessitating much spending. You may not be able to curate the capsule wardrobe of your dreams, but choosing a chic item to wear every day will personalize your style, create continuity among all your existing outfits, and help you make a memorable impression in professional settings.
You might already have The One waiting in your armoire. Look to your current habits for clues: is there a piece of jewelry, scarf, or pair of shoes that you always throw on, no matter the outfit? If so, consider anointing it your Official Signature Accessory and going all in. If not, think about the kind of item that fits with your wardrobe, lifestyle, and budget, and start looking for the perfect match.
A portable clothing first-aid kit
When I tell people I don't sew, what I mean is that you will never see me bent over a sewing machine with pins elegantly trapped between my lips. I do, however, know how to make basic repairs necessitated by mundane clothing mishaps. I can't count the number of times a clothing first-aid kit has been the only thing standing between me and a cringe-inducing wardrobe malfunction. While you may not feel particularly fashionable as you sew back on a button over the sink in a public bathroom, I can guarantee that you will feel a million times more composed when you stride back out that door, button firmly affixed.
Clothing first-aid kits are just that: for emergencies. No one is asking you to be the next Coco Chanel or try out for Project Runway. Just carry a small bag with a needle and thread, safety pins, a stain remover stick, and some double-sided tape, and you'll feel so much more confident about your OOTD. You can buy an inexpensive pre-made kit online or at your local drugstore, or you can make your own for pennies.
A good knife
When I moved into a furnished apartment in January of this year, I discovered that the place left a few things to be desired. There was only one thing that I absolutely had to change immediately, though—the knives. The existing options were dull at best and rusty at worst, which was not only a health hazard but also made me audibly curse every single time I needed to use one. 
The fact is that dull knives increase your likelihood of injury and suck all the joy out of cooking. They're a recipe (see what I did there?) for throwing up your hands and splurging on takeout. Adding just one good knife to your home will make you feel at least proficient in the kitchen, if not a master chef. You don't need to invest in a high-end knife to find your holy-grail kitchen companion. This list quickly wades into $100-and-up territory, but the first three range from $11 to $51. This one comes up on most best-of affordable chef's knife lists, and it's just over $30. 
A cuticle pusher
A cuticle pusher is not cute or sexy. I do not post the results of my cuticle regimen wrapped around a latte on Instagram. But taking care of your cuticles, if you don't already, will change your life. Many of us either aren't interested in painting our nails or find the process overly time-consuming (hi, hello). If at-home manicures are your thing, go for it! If not, though, keeping your nails neat will go a long way to making you feel polished without so much as a single swipe of Essie. Cuticle pushers cost about $4-5 and make your nails look cleaner and longer in seconds. I started caring for my cuticles because it makes a huge difference in how my hands look and gives me a confidence boost when meeting new people, though hand-shaking is probably gone for good anyways.
A hook for your keys
Nothing increases the level of chaotic energy in my life like missing keys. The stress of frantically tearing through my place searching for keys is the exact opposite of feeling grown-up and capable, and usually results in my carefully arranged ~lewk~ falling into disarray. I've recently learned that it doesn't have to be this way.
Hanging an inexpensive key rack in the entryway to my home is honestly the best gift I've given myself in months. I hang my keys on a hook when I come home, grab them off the hook when I leave, and voilà: no more sobbing in frustration on my bedroom floor only to discover the keys were in my purse the whole time again. You can hammer a nail or slap a $2 Command hook next to your front door, but there are also lots of aesthetically pleasing options at Target, Amazon, Etsy, and the like for $10-15. And as I discovered while researching this article, apparently Command even makes its own decorative key rack for $12.99.
*****
While the pricier trappings of adulthood aren't always within our reach, you don't need to spend a lot of money to feel polished and put-together. And upgrading your life in ways that you know your bank account can handle? There's nothing more adult than that.
If you're ready to get started building your own personal website, head to Squarespace.com for a free trial. When you're ready to publish, you can use our offer code "FINANCIALDIET" for 10% off your first website or domain.
Image via Pexels
Like this story? Follow The Financial Diet on Facebook, Instagram, and Twitter for daily tips and inspiration, and sign up for our email newsletter here.