Our Favorite TFD Articles Of 2016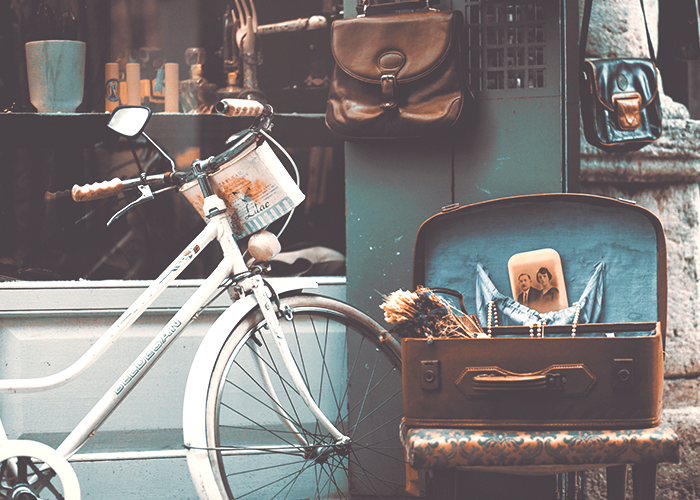 2016 has been a pretty incredible year for TFD. We grew in many different ways, adding new (and amazing) team members, publishing hundreds of articles from an ever-expanding roster of contributors, and redefining what we do to include everything from a fancy-shamancy eshop to the TFD book we're very much in the process of creating. We enter 2017 with an incredible team of six, more committed than ever to making money something un-scary to talk about for as many young women as we can reach. We know ourselves well by now, know what we're good at and why we're good at it, and have set high (but reachable, we think!) goals for next year, for TFD to grow even more into the brand and the publisher that it's meant to be.
But before we cannonball into 2017, it's time to do one last lap around 2016, and share our favorite articles of the year. I've rounded up the team (including the rarely-seen but much-beloved Annie!) to share their favorites, and I'll kick it off with a few of my own.
This year, I loved everything Jane Hwangbo wrote, but I was especially blown away by her recent breakdown of how we totally misunderstand the idea of being wealthy. Lauren and I have been lucky enough to spend time with Jane IRL this year, and I can't overstate how much the finance world needs more people like her — fearless, honest, hilarious, and incredibly adept at making the most confusing aspects of money feel manageable.
From the TFD team, I loved Lauren's laugh-out-loud recap of how she managed to net a total of zero dollars from her bags of clothes at the consignment store. I also loved her musings on the fraught nature of engagement rings, especially as I am now entering into the world of wearing one (and dealing with all the commentary that follows). As a designer, Lauren doesn't write super-often, but her fundamentally-optimistic and humble outlook on the world is something that hugely shapes what TFD is, and every time I get to read one of her articles, I feel renewed in the goodness of what we do here.
Holly and Mary both joined this year, and both of their writing is one of my favorite things about working here every day. Mary has an uncanny ability to turn even the smallest bits of everyday life into something relatable and hilarious to read about, and no article for me captures that better than her awesome post about her beloved four-dollar skincare routine. And Holly's posts always feel so even-handed and balanced, even when they're about a notoriously hard-to-talk-about topic, like her essay on the inherent privilege of being in a relationship, especially when it comes to money.
I also loved reading Meghan Koushik's call to stop trying to out-feminist one another (a seriously-needed discussion), Matt Spillar's breakdown of how to use a budget app to stop living paycheck-to-paycheck, and the truly awesome Cait Flanders' discussion of what happened when she stopped tracking her budget AND her calories.
But enough of lil' ol' me, time to hear from the TFD team about their year-end faves!
Lauren
10 Drugstore Beauty Buys To Replace Expensive Designer Products
This article was one of my favorites to write this year because it's practical and useful as hell — it's the kind of article that I, myself, am aways looking out for. I skim so many magazine articles online that suggest these bougie gotta-have-it products, which are way out of my price range — like $100 night creams and $30 lipsticks. The idea of wasting all that money on something I've never tried before seems ludicrous. This article is meant to be a helpful guide to picking products that actually work and aren't crazy expensive.
8 Women On How They Make Their Home Feel New For Under $10
I loved how this article gathered together tips for cheap and super effective ways to make small changes around your home to vastly improve it. I struggle with making my own tiny home be all it can be without dropping a ton of $$$. These tips are proof that, when struggling, we don't need an entirely new apartment/home or a shit ton of money to make our living spaces better — all we need is a little creativity, thought, and a small budget to work within.
10 Things I Learned Working At A Cheese Shop That I Didn't Learn At The New Yorker
God I loved this article so much. Becca's voice is honest and her story-telling anecdotes are hilarious. I loved reading about what she learned at a job that most people would view as temporary and unimportant because in their mind it's not a traditional "career" job. Reading about how she turned a job at a cheese shop into a learning experience that she would take with her for the rest of her life was inspiring and by far one of my favorites to appear on TFD this year.
All The Money I Wasted Trying To Impress Dudes
Holly's debut article was fantastic, and I loved how she captured the emotional spending patterns we're all guilty of. One of my favorite bits of the article, which had me IRL laughing was, "Wes Anderson's Entire Filmography on DVD: $100+. Do I actually like Wes Anderson movies? Yes. Did I need to purchase the Criterion Collection edition of Bottle Rocket? Questionable. But college freshman Holly did not see this as a choice. How would guys understand I had ~quirk~ if I didn't have physical evidence of it?" Haha, gold.
5 Thoughts On VidCon 2016, In No Particular Order
Going to VidCon this summer was pure joy, and to me, it felt like a major turning point in my relationship with the TFD community, and as a co-owner of this company. It all felt so much more real than it had ever before. Interacting with people out in the real world as ambassadors of the TFD brand was hugely rewarding. Reading Chelsea's post-VidCon thoughts on the weekend, which we shared with our dear friends and partners over at Complexly (formerly EcoGeek), made me feel profoundly happy and proud of what we do here at TFD. Yay!
Annie
11 Women On The Worst Habit They Broke (And How They Did It)
I think a lot of us are super hard on ourselves and feel easily frustrated when we can't live up to our own expectations. It's refreshing to think of our shortcomings as simply 'habits' – capable of re-working with some simple changes – rather than intractable features of our character. Rather than think unhelpful thoughts like "I am a hopeless procrastinator," it feels better to think "I have procrastinated on some things recently and here are some ways I'll prevent doing that in the future."
What Is An Hour Of Your Life Worth?
I like this because so much self help writing (including financial self help) is about the "how" that it's easy to forget about the "why." We can constantly figure out strategies and tricks and plans for becoming more efficient or productive, but if we don't stop to consider the point of our work (and lives) it's all for naught. There's a famous Ted Talk about it.
6 Women Who Prove You Can Make Big Career Changes At Any Point In Life
Committing to any permanent life decisions is somewhat scary, so I love stories of people who are constantly learning and re-inventing. It's freeing to remember that nothing is locked in, and reminds you that every day you stay in your current situation is a choice.
Holly
A Financial Breakdown Of My College Anorexia
I love so many of De's articles — she is tremendously funny and relatable as hell — and this is one of my favorites. One thing I've always admired about TFD (and the main thing that made me want to work here) is the way we talk about money with an unapologetic transparency. Money is not just one aspect of life — it is tied to so many facets, including our emotional and physical well-being. How we choose to spend and save our money is so telling. By breaking down the cost of her eating disorder, De is able to illustrate just how tolling it was on her life, and in specific terms that we can all understand.
The Woman You Want To Be Is Rich
I've been a huge fan of Chelsea's writing for some time, so picking my favorite of her's from this year is kind of a challenge. This one from September is the one I refer back to most often, because I think she perfectly articulates a realization that I only reached sometime in the past year or so: no matter what kind of life you want to build for yourself, it's going to take money. It's not necessarily a ~fun~ idea, but it personally gives me something that I truly needed to think about it. (It also features my favorite photo of any TFD article this year, so enjoy.)
The Financial Confessions: "I Don't Want A Career, And Everyone Judges Me For It"
I must say, I just love a juicy financial confession. As much as I want a long career working in media (and creating things for and with women!), I also know my career has never been the absolute most important thing in my life. I think it's perfectly acceptable to have whatever job makes you the money you need to live and to find fulfillment somewhere else — and to have different definitions of fulfillment — but I still sometimes can't shake the traditional idea of what a "career" should look like, and feel insecure about whether or not I'm on the right path. But the person behind this confession is living the life she wants, without giving a shit about what she's "supposed" to be doing, and I admire her so much for that.
11 People On The "Good Money Advice" That Turned Out To Be Bullshit
Lists of helpful budgeting tips are some of my most-visited bookmarks, but I think it's just as important to have lists to refer to of things that don't work. Mary is our resident roundup queen, and this is one of my favorites of her wonderful crowdsourced articles. We have to remember that there is no one piece of money advice that works for everyone, and just because your parents or grandparents had hard and fast rules for how to handle money, that doesn't mean you have to follow them the same exact way. One of my favorite takeaways from this article is that "experiences" are not the most important things to spend on, especially if those experiences aren't super important to you. A friend once told me that spending on things often leads to better experiences, which I personally hold so true. Know yourself, and you'll figure out how to do money — in a way that works for you.
Mary
Work Hard Enough That Men Don't Impress You
This is possibly my favorite article on TFD ever. (Although I actually say that about so many articles that I'm not sure which one is my actual favorite.) This post just reminds me of everything I want to remember as I navigate the beginning of my career and adult life. The last two lines are especially important — I think about this article a lot.
How I Control The Inner Toddler That Is My Emotional Spending
I love everything about this article. It is so insanely relatable, and it made me laugh the entire time. But it also made me think. Also, it is really funny to imagine myself as a giant bitchy toddler every time I want something. It totally makes me stop and think about the (probably dumb) thing I want.
4 Things I Learned About Work And Life While Grieving
This one was written by me, so I don't know if it is tacky to pick it as one of my favorites, but it really is a post I go back to on the site and re-read constantly, mostly because it is about my Nana so it means a lot to me personally. But it also was very cathartic, because this was the same week as the election of Donald Trump (never forget) and my Nana passed away, and I was just having a hard time caring about writing. I didn't really feel like anything was important enough to write about, and I became a bit cynical for a minute about it all, but then I wrote this and I felt a bit better, because at least I was able to get some words out about something.
Image via Pexels